First published August 27
In 1986 when then Treasurer Paul Keating referred to Australia becoming a banana republic he was referring to the country becoming a third rate economy.
Last Friday we've just had 6 Prime Ministers in 8 years.
We have now truly become a banana republic in the political sense of the term.
More kinder souls would say we've inherited the Italian disease, with a revolving door of PMs not synched to the electoral cycle, but to the whims of politicians.
The quality of government has diminished the Westminster parliamentary system in Australia.
With overseas reporting headlines such as CNN's 'Is Australia becoming ungovernable?' and the BBC's 'Four reasons why Australian politics is so crazy' Australians can only wring their hands in despair.
The malaise began with the government of Julia Gillard in 2010.
The recent kerfuffle in our nation's parliament speaks volumes about the degradation of federal government that should worry those Coalition and Labor supporters.
More worrying is that last week's madness was not about a battle over ideas and policy within the Coalition government, but rather a navel-gazing power struggle over personalities and enmities from within.
With the federal Liberal Party in power, cannibalising itself due to self-absorbed personalities and cliques, this helped to deliver little during the Turnbull term except for infrastructure, and voters can justifiably feel robbed.
A reluctant Turnbull government finally endorsing the Royal Commission into Misconduct in the Banking, Superannuation and Financial Services was a good outcome, throwing a light into the slothful and corrupt practices of these institutions milking customers and even investors.
But this will reinforce in the minds of voters a deep cynicism of the now dropped Coalition policy on tax cuts to business, particularly on the emphasis of holding SMEs to ransom by linking big business (viz. banks) on a take it or leave it approach.
Tax cuts to SMEs since September 2017 were never delivered because of this ideological insistence from the hard right of the Liberal Party to lump tax cuts for big business into the package.
These tax cuts to SMEs could have been delivered last year.
Advisers to the Turnbull government should have recommended adopting a salami sliced approach by starting with small business, then later to medium enterprises, and eventually to big business if funding permitted.
In the end, Malcolm Turnbull was not the inspirational and visionary leader that many had hoped for.
To secure his prime ministership he made a pact with the hard right of the Liberal Party, and sacrificed many of his principles, but managed to force some change, such as the same-sex marriage Act in December 2017 as a result of the postal survey's majority Yes vote.
Neo-conservatives were determined to strip Turnbull the prime ministership at all cost, even if it meant the Coalition ship would sink.
The recent insurrection backfired, as the anointed hardliner Peter Dutton and his chosen deputy were defeated by two 'clean skins' who were loyal to Turnbull and who were not involved in bringing on the leadership spill.
How will this impact Tasmania?
The relations between Prime Minister Scott Morrison and the hard right in Tasmania does not bode well for our Tasmanian federal Liberal parliamentarians who had voted for Dutton with the exception of Senator Richard Colbeck, who made a Lazarus-like return to the Senate as a result of the disqualification by Section 44 of the constitution by the then very capable President of the Senate, Stephen Parry, due to dual citizenship.
The reasons for Tasmanian Liberals being out of favour by Turnbull is partly explained in my July 2016 article Tasmanian Federal Liberal's Bitter Harvest: Parts 1 & 2 ( http://oldtt.pixelkey.biz/index.php/article/tasmanian-federal-liberals-bitter-harvest-parts-1-2 ).
But this time the three amigos are Senators Abetz, Duniam and Bushby.
Back to the dunce corner for them, with them no traction with the incoming Morrison government!
The bitter harvest continues.
No Tasmanian federal parliamentarian has been in the Turnbull cabinet as part of the bitter harvest I referred to two years ago.
However, the luckiest survivor Colbeck has been appointed Assistant Minister for Agriculture and Water Resources by Scott Morrison this afternoon.
It's still a setback for Tasmania since Colbeck was previously been Minister for Tourism and International Education in the Abbott government.
My previous member of parliament for northwest Tasmania, Brett Whiteley, was quite an effective advocate for the Braddon electorate, and would probably still be the sitting MP had he not joined the two other amigos in supporting Abbott (the onion breathe should have been the clincher!) and taken instructions from the south-centric leader of the Tasmanian federal Liberals, Eric Abetz.
Although overwhelmingly conservative, Northwest coasters have a habit of voting in the opposite direction of the rest of the nation, as per the 2017 federal double dissolution election. But this also true of state elections.
Coasters have been very poorly served by a lack of representation as a result of the Tasmanian Liberal 2016 Senate ticket that effectively shoe-horned Colbeck into a losing position. At the time Parry refused to relocate his office to NW Tasmania as directed by Abetz.
My prediction is that anti-establishment independents will continue to prosper in Braddon, with the probable return of Jackie Lambie.
The National Party will have great difficulty establishing roots in Tasmania, and Senator Steve Martin's short run will most probably end on 30 June 2019.
Today's Tasmanian state Liberal and MLA President Sue Hickey's attack on the new three amigos for the "vicious, vindictive and vengeful" ousting of Turnbull is a reminder to all Australian neo-cons that they have forsaken the small-L liberal ideals by the founder of the Liberal Party, Sir Robert Menzies.
They should join forces with Cory Bernardi's Australian Conservatives.
Meantime Tasmanian Liberals remain in the dunce corner for continually picking the wrong horse.
Losers.

*Phil na Champassak, above, owns The Madsen Boutique Hotel in Penguin and is a founding board member of the Cradle Coast Innovation Inc whose purpose is switching on innovation in a regional context and enterprise, and formerly a board director of the Cradle Coast Tourism Executive, the regional tourism organisation for NW Tasmania. Formerly a diplomat and DFAT policy analyst, Phil has worked on trade, aid, public diplomacy, consular, international security, and bilateral relations with PNG, the US, and NZ, and was most recently DFAT State Director for Tasmania. Prior to that Phil worked for the UN Development Programme in New York, West Africa and PNG. Phil also served as election monitor to the first elections in Cambodia (1992) and South Africa (1994) and was a peace monitor in Bougainville (2002). He has contributed to publications on human rights, election monitoring, and UN issues. Awarded in 2003 a Australian Service Medal. Phil was a guest of ABC Radio Richard Fidler's 'Conversations' in November 2013.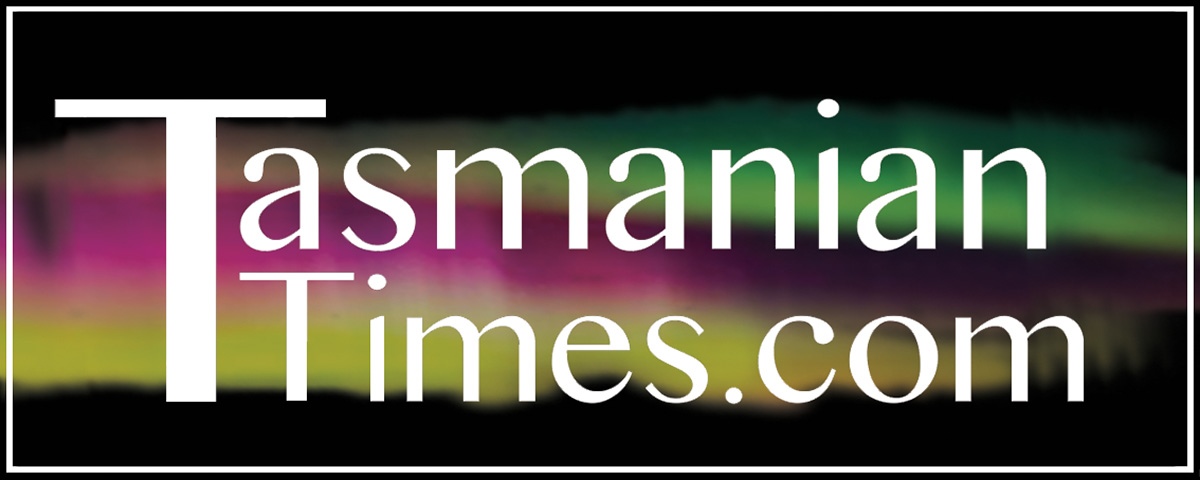 Author Credits: [show_post_categories parent="no" parentcategory="writers" show = "category" hyperlink="yes"]