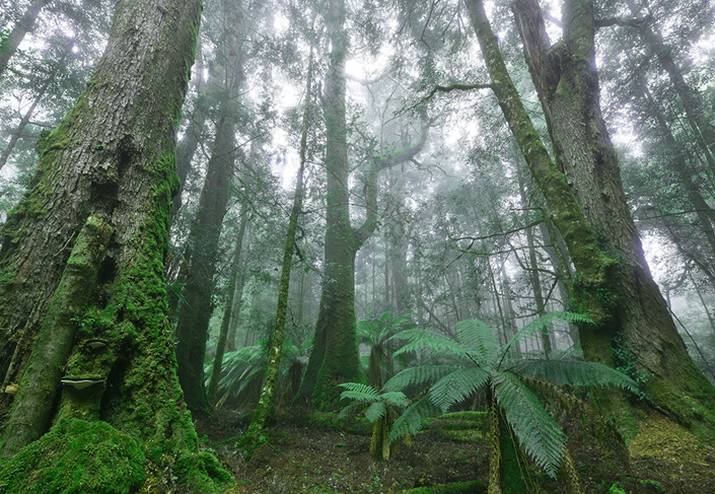 *Pic: Myrtle forest in mist – Tarkine – pic Ted Mead
First published August 17
Even after the 2017 fire sale of the state's hardwood plantations, it is without doubt that STT will incur a net debt again over the past financial year.
Regardless of what the balance sheet reveals in October, native forest logging in Tasmanian will continue to be a retrograde step both economically and ecologically. So what is the future for this out-dated industry!
Unsustainable management of a finite resource
Logging a native forest primarily for woodchips is an appalling stone-age use of a valuable resource. It is also a practice that in any form of the word cannot be claimed as sustainable.
Logging of hardwood forests in Tasmania was once claimed to be sustainable through the premise of operating on a 90-year logging rotation. Here are some figures from FT reports that clearly show that whilst Gunns were plundering our native forests for chips, they were working well below FT's own parameters of perceived sustainability.
Year Rotation length years
2001/2 41.16
2002/3 36.29
2003/4 35.87
2004/5 35.05
2005/6 49.46
2006/7 53.33
2007/8 47.55
2008/9 47.70
2009/10 67.99
2010/11 57.43
Based on the figures above then FT/Gunns were overcutting well beyond any sustainable figure, and as a result it will take a long time for the forests to recover to suggest there could ever be a future sustainable industry.
Numerous Facts that STT have not disclaimed
1 – Over $1 billion dollars of taxpayers assets have been squandered as a means of propping up an unviable forestry model over the past decade and a half.
2 – Over 90% of biomass within a forestry coupe is chipped, crushed or burnt.
3 – An estimated 62 million tonnes of specialty timbers have been burnt as waste in forestry coupes over the past several decades.
4 – STT and associated employee numbers have dwindled, yet the annual high-level debt continues.
5 – Protection of endangered species is not a priority in Tasmania's forestry practices.
6 – Eucalypt trees over 200 years old continue to be allocated as a residue resource.
7 – A short-term rotation of clearfell and burning of eucalypt forest for timber is ecologically unsustainable.
No FSC looming for STT
It would appear on present and ongoing forestry practice in Tasmania regarding endangered species habitat, that STT has essentially given up on obtaining FSC. This issue has been the main hindrance for them gaining certification, yet there is no indication that they are willing to change their modus operandi.
Climate change – Logging to save the planet
Some foresters are so desperate to pedal their brainwashed dogma that they actually advocate the logging of old growth forests will save the planet. Rather than addressing the issues associated with mass deforestation, they support younger tree growth through monoculture forestry as a means to sequestrate more carbon over the retainment of a well-established and balanced native forest.
One of the great delusionary written works of our modern era regarding how logging will save the planet, and increase water flow through native forests has been written by Forester Mark Poynter. Read his loopy blog, if you can? – http://www.onlineopinion.com.au/view.asp?article=5063
STT's future, and the logging of native forests
Unfortunately the logging of our state's native forests will continue for a few more years yet. This will perpetuate whilst Tasmania government's protract with conservative ideology, and a blatant custom of endless subsidies to this zombie corporation.
However STT's operations will ultimately be strangled through the failure of FSC certification, ethical world market pressure, media/conservation campaigning, and cheaper alternatives to hardwood products through new high-tech milling of plantation timber.
Now that STT has sold off the last public asset of hardwood plantations, (the family silver) then it is comprehendible that STT has a very short future ahead of them regardless of the covert propping of taxpayer's funds.
STT's end is nigh … it's just an agonising slow process for conservationists to watch it belatedly unfold!
*Ted Mead has been a forest campaigner and activist since the mid 1980s and has despairingly witnessed for decades the reckless, injudicious and foolish practices by one of the most iniquitous industries Tasmania has ever established. Ted acknowledges that the demise of Gunns Ltd fortunately knocked the wheels out from under FT and the native forest woodchip industry, though lamentably it hasn't changed the ideology or intent of the rusted-on nature wreckers who wield the political power in this state.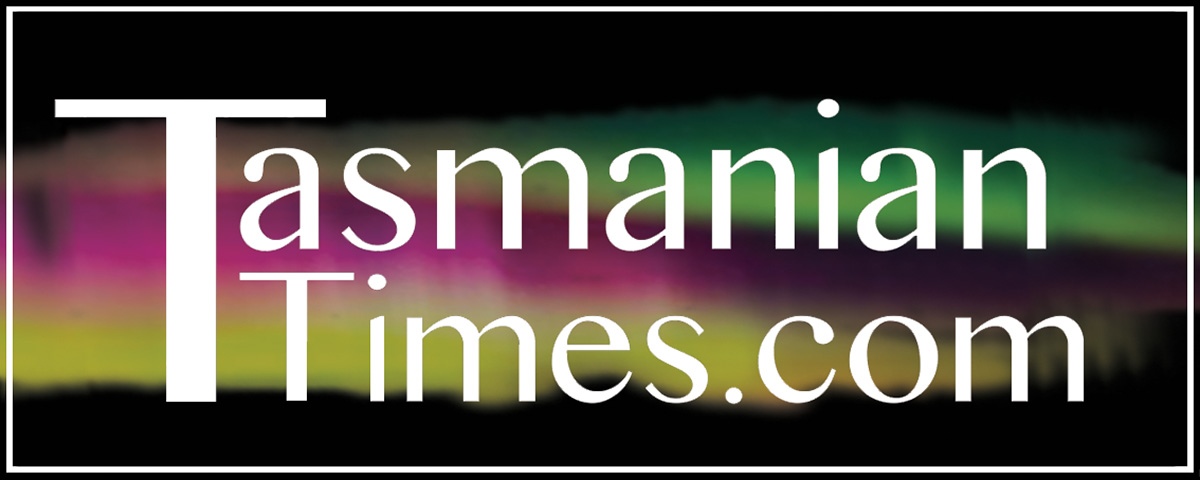 Author Credits: [show_post_categories parent="no" parentcategory="writers" show = "category" hyperlink="yes"]