*Pic: The chipmill site …

Aerial view of the site


A view from the water of the site

The future … ? Pic: Matt Newton, http://www.matthewnewton.com.au/
First published July 6
A draft development application for a woodchip export facility near Dover reveals there would be truck movements every five minutes between Judbury and Strathblane 10 hours a day, six days a week.
In November, Southwood Fibre, which is part of the Neville-Smith Forest Products Group, announced plans for a $42 million woodchip export facility at Strathblane.
That proposal has since raised concerns among some local community members and salmon giant Tassal, which has a nearby lease.
Right to Information (RTI) documents obtained by the Tasmanian Greens showed a series of emails between Sustainable Timber Tasmania (STT, the state-owned forestry business) and Southwood Fibre, which Franklin MP Rosalie Woodruff said indicates "active collusion" between the State Government and the proponents.
The Greens also obtained the November version of a 500-page development application for the project, which has not yet been fully submitted to the Huon Valley Council for consideration.
The application revealed there would be an expected 13 truck movements per hour both ways between Strathblane and Judbury if the operation ran 10 hours a day, six days a week.
There would also be 800 additional truck movements per week delivering wood to Southwood for chipping.
A new road would also be needed to avoid incursions into the World Heritage Area because the middle of Peak Rivulet Road, which would otherwise be the preferred route, is the border of the World Heritage Area.
An email within the correspondence sent to STT from a redacted email address said: "we need a new road with a new name, it can be metres from the existing road if need be … "
• Vica Bayley, Wilderness Society: DA undermines the claim Dover Port will be plantation-based Revelations this week that the Dover woodchip port will be 'initially' supplied from hardwood plantations confirms the analysis that the project would be heavily reliant on native forest woodchips and require the passage of significant volumes of trucks carrying plantations through Hobart and down the Southern Outlet. An analysis of 2014 data supplied by Forestry Tasmania and Private Forests Tasmania (below) demonstrates that the 800,000 tonne export target simply cannot be economically supplied without drawing on native forests and plantations east of Hobart. While the DA discusses truck movements between Southwood and the proposed port (many hundreds each day) if contains no transparency about the supply of logs to Southwood, including those that must come though the main streets of Hobart …
• Jenny Weber: Conservationists halt logging in Tarkine Today in Hobart and Melbourne, peaceful demonstrations will be held at Premier Hodgman's and Federal Environment Minister Josh Frydenberg's offices after a successful protest camp in Tasmania's Tarkine rainforests has halted logging …
• Vica Bayley: Lake Malbena comment reopens … over school holidays and after parliament rises In what smacks of another cynical attempt to limit public engagement and transparency, the additional information pertaining to the federal referral and assessment of the controversial Lake Malbena tourism development has been made available for 10 days of public comment, across the school holidays and the day the Tasmanian Parliament rises. After being called-out for withholding important assessment information when first published, additional information was yesterday published on the Department of Environment website and the public now has a ten day window to make a submission …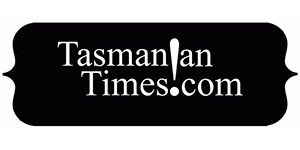 Author Credits: [show_post_categories parent="no" parentcategory="writers" show = "category" hyperlink="yes"]