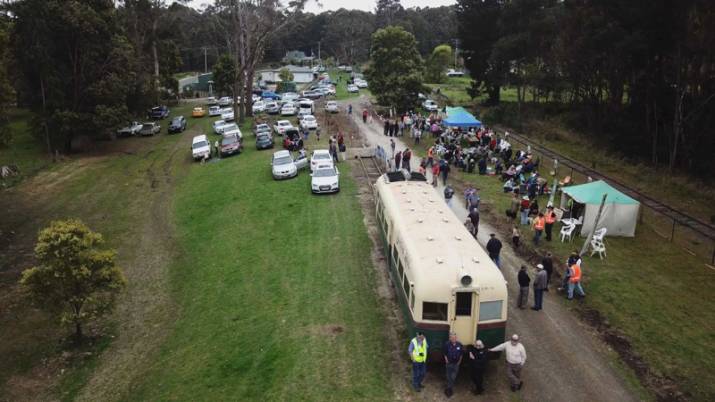 Why has so much reliance been placed on the Railink report? Here are six good reasons why it should be ignored …
Firstly, the financial estimates are based upon commercial rates for the repair of the line.
Secondly, estimates for road crossings are based upon boom gates, when only one set of boom gates exists in Tasmania.
Thirdly, Ray Bartlett (Raylink) is not a quaiified track inspector.
Fourthly, Bartlett examined the line from a Hi rail vehicle over a period of two days.
Fifthly, his report has been largely discredited in the Linqage report itself.
Sixthly: Bob Vanselow, the fully qualified and experienced track inspector hired by L&NER who walked the line (yes, walked) has come up with a completely different view, starting out with a statement that the track is 95% fit for purpose.
L&NER and NERAF are perplexed by the decision to conduct an economic analysis when the initial proposal for a cycle trail is flawed. What other information are you relying on from the cycle lobby, other than the February 2014 NTD report?
Here are some facts on the matter:
1. All residents and farmers along the line, bar four, vehemently oppose the establishment a cycle trail on the grounds of privacy, safety security and biosecurity – FACT
2. A Reachtel Survey conducted 4/5 October 2017 jointly commissioned by NERAF Inc. and L&NER recorded that 70% of residents of Dorset Municipality supported tourist and heritage rail over bike trail – FACT This flies in the face of the Premier's statement that a cycle trail had strong support in Dorset
3. A general on-line survey conducted by Brian Carlton (Tasmania Talks) in May 2017 recorded that 73% of respondents supported tourist and heritage rail over bike trail – FACT
4. That a cycle trail on the north east corridor had strong support in Dorset – PURE FICTION (see above)
5. That the initial proposal for NSRF funding by Dorset Council predicted use of a cycle trail at 455 cyclists per week, every week – PURE FICTION
6. Also contained in the proposal sent to NSRF was a statement to the effect that a community engagement strategy would be carried out – MORE PURE FICTION
7. Mayor Howard has continually denied that Ratepayers funds would be used to match the $1.47 M NSRF grant. So where is the money coming from if it's not from the Dorset ratepayers? A recent spat with the Mayor of Meander, Craig Perkins, which Howard lost in spades, is an indication of irregularities in ratepayer funding, further complicated by the fact that maintenance of the Derby mountain bike trails in Derby is so insignificant they don't rate a mention in Dorset's annual budget, just released.
8. Mayor Howard has since resiled from the numbers of cyclists, now stating that "there would be a steady flow during the Summer months" and that, contrary to previous statements, was not now a silver bullet for the North East.
9. A national census in 2017 of the number of people riding bikes indicated a REDUCTION in bike use (other than in the ACT and NT). Consider the increase in Mountain bike use then where is the reduction in Tasmania?
10. Our parliament has left the community completely out of this process, notwithstanding that Luke Martin stated at a recent tourism conference that the community owned tourism. Apparently it doesn't.
11. The desperate attempts to retain the $1.47M grant, at all costs, seems to be all our politicians care about. Be prepared for a long battle.
12. The current usage of the rail trail, created between Scottsdale and Billycock Hill has been grossly overstated. An infra red and daylight motion detecting camera was placed on that trail for nine days over the Australia Day long weekend. The camera recorded 34 bike movements, although riders who might have camped overnight would have been recorded twice. That's less that four bikes a day – FACT
13. This is no longer about whether a train can run on the north east railway. it is about it being the only alternate route to the north east that may be used in the future for freight. It is about destruction of state owned built infrastructure that is valued in the north east at $40million. The impact of this decision to remove state owned rail infrastructure will be felt throughout Tasmania.
14. Our railways should be preserved for the future, not destroyed because of bike riding being flavour of the day.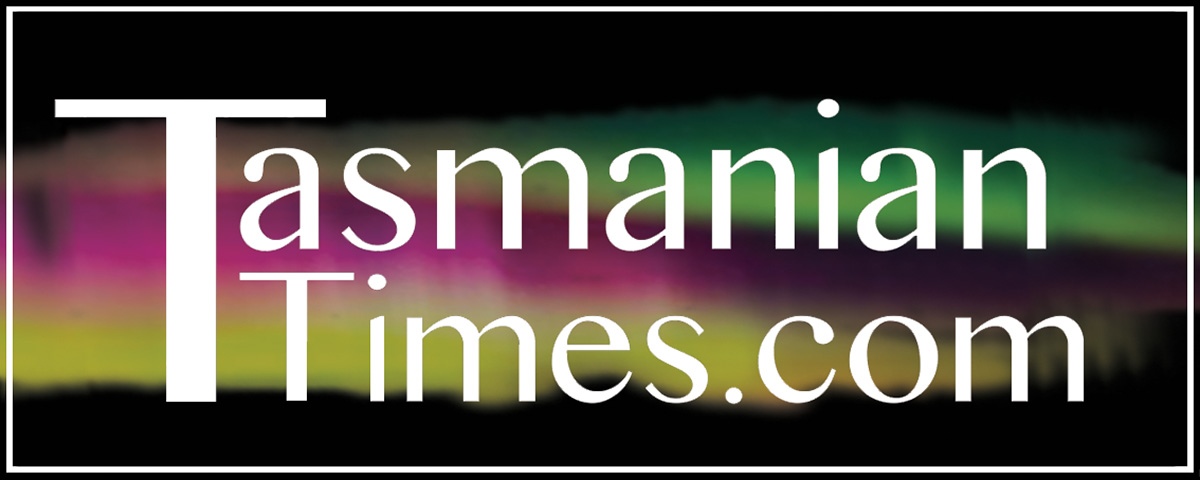 Author Credits: [show_post_categories parent="no" parentcategory="writers" show = "category" hyperlink="yes"]