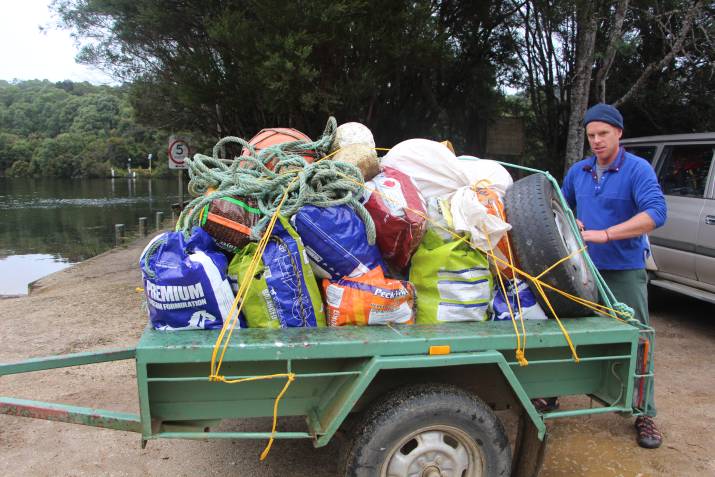 *Pic: Vica Bayley with a trailer load of (mostly plastic) collected from the Tarkine Coast …
Not every river meets the sea – but tonnes of disposable plastic does.
From populated beaches to remote shorelines, in the depths of the Mariana Trench and floating on the surface of the sea – marine debris and its ubiquitous presence in the world's oceans and waterways is sadly not breaking news. But it is a topic of ongoing importance.
Abigail Forsyth, managing director and cofounder of KeepCup, acknowledges Plastic Free July as an important annual campaign that brings conservation and waste reduction to the forefront of global conversation.
"The momentum behind Plastic Free July continues to grow year on year, encouraging valuable conversation about the environmental problems associated with single use plastic products, and the great reusable alternatives that are available," said Abigail.
"But keeping that momentum going is the key – that's what will push us in the right direction. It's essential that these conversations spark lasting behaviour change that goes beyond July and becomes a part of everyday life."
KeepCup and Sea Shepherd are connected by a shared mission; to protect the world's ecosystems and wildlife from the negative environmental impact of single use items, through real and direct action.
Both organisations are powered by people; committed to inspiring change through education and intervention.
"When Sea Shepherd approached us with the idea of a partnership, the alignment between our missions was undeniable. Our partnership was founded on, and continues to be driven by, a mutual drive to protect the environment – on land, and at sea – so that future generations will have the opportunity to experience the world's most beautiful places, not just read about them in history books," said Abigail.
"We are working to create the post-disposable world – a world where people no longer want, or need, single use items that wreak havoc on the world's most beautiful, wild places."
KeepCup developed an exclusive series of cobranded Sea Shepherd KeepCups in 2015, with 15 per cent of all sales going to support Sea Shepherd's tireless conservation efforts.
This year, in honour of Plastic Free July and the ongoing strength of the partnership, KeepCup will be increasing that support – 100 per cent of sales of Sea Shepherd KeepCups will be donated to Sea Shepherd for the entire month of July.
Sea Shepherd is a small organisation behind the scenes and relies heavily on volunteers. Support and direct donations like this make a huge difference to the work we can do in the frontlines of ocean defence.
Liza Dicks, national coordinator of Sea Shepherd Australia's Marine Debris campaign, notes that in more than 270 beach clean-up days held by Sea Shepherd in the last two years, 80 per cent of marine debris collected by volunteers was plastic.
"Plastics in the marine environment have significant ecological impacts causing welfare and conservation concerns including ingestion, entanglement and strangulation to marine wildlife," said Lisa.
"The albatross is one such example – an estimated 90 per cent of seabirds have plastic in their guts and on average 1 million birds die per year due to plastic pollution."
Sea Shepherd Australia will be screening Albatross, a visually powerful and heart-wrenching journey of one of the world's largest and amazing seabirds, around the country throughout Plastic Free July and in the coming months.
To help spread the message, director Chris Jordan has allowed these screenings to be free, with all voluntary donations going to support Sea Shepherd and its continued defence of the world's oceans.
For the everyday changemakers who choose to reuse, and want to support non-violent direct action for ocean conservation, Sea Shepherd KeepCups are available online at keepcup.com and seashepherd.unitee.com.au
About KeepCup
Working in the café industry in Australia, siblings Abigail and Jamie Forsyth witnessed firsthand the environmental and financial cost of the disposable cups. Not able to find a suitable reusable for espresso based coffee, they decided to make their own.
In 2009, KeepCup kick-started behavioural change in Melbourne that spread across the world. Our mission is to encourage the use of reusable cups. We do this with great products, but also by delivering a positive global campaign that strives to make a difference to how people think about convenience culture.
Since opening offices and warehouses in London and Los Angeles – almost ten years and more than eight million KeepCup converts later – KeepCup reusers have diverted billions of disposable cups from landfill. In this time approximately 5 trillion disposable cups have been made and discarded to landfill.
About Sea Shepherd
Sea Shepherd Australia is a non-profit conservation organisation whose mission is to end the destruction of habitat and slaughter of wildlife in the world's oceans in order to conserve and protect ecosystems and species. Sea Shepherd Australia uses innovative direct-action tactics to investigate, document, and take action when necessary to expose and confront illegal activities on the high seas. By safeguarding the biodiversity of our delicately balanced oceanic ecosystems, Sea Shepherd Australia works to ensure their survival for future generations.
Shannon Dudley
Media & Communications
KeepCup
Adam Burling
Media Manager
Sea Shepherd Australia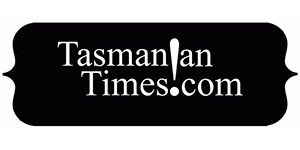 Author Credits: [show_post_categories parent="no" parentcategory="writers" show = "category" hyperlink="yes"]