*Pic: 'No exit', textile, Joanna Pinkiewicz
First published July 11
While European countries have been moving towards "society without prostitution" and gender equality, Australia and NZ has been experimenting with various legislations but failed to address and diminish demand for it.
While the focus of legislation has always been on the prostituted (vast majority of who are female), the buyers have not been scrutinised, but instead buying has been normalised, in effect signalling that buying another person's body is ok in our society.
While prohibition laws are punitive and stigmatising to the women in prostitution, an approach that targets the buyers, managers, brothel owners, advertisers and promoters of prostitution is an approach that addresses the mechanics of the now global sex trade.
Reports of police and immigration raids in Queensland, Victoria and New South Wales demonstrate that legal operations hide illegal activities, such as drug trafficking and trafficking of minors and adult women and that the demand for sex with prostituted women is high. So high, that over the last few years Melbourne has seen large growth in suburban brothels masquerading as massage parlours. [1]
While supporters of the Nordic Model in Australia, Asia and NZ have been advocating and campaigning for change on a grassroots level, the political parties have been silent on the issue of demand, avoiding it due to unpopularity, making it categorically a non-election issue. In Europe, Canada and very recently in the US the change has been led by the left in the name of equality and social justice [2].
In Australia and NZ the left is backing the sex industry and sex worker lobby groups, contributing to normalisation and growth of the industry.
It comes as a surprise to see that in April this year a motion has been put forward by the Legend Park branch of the Victorian Liberal Party to support the Nordic Model [3]. The Victorian Liberal Party has been mainly concerned with illegal brothels spreading to the suburbs and growth in street prostitution, but are they really going to show commitment to funding exit programs, drive change in police culture and enforcement of anti pimp and anti buyer laws? Let's be clear, the Nordic Model is not a law that aids the free market and profiteering. Can we trust the Liberal Party to be leaders in social justice for women? Is the Victorian Liberal Party going to consult with experts on the subject, the survivor led organizations such as SPACE International, CATWA or the Nordic Model Australia Coalition to plan, finance and correctly roll out the legislation?
Simone Watson from Nordic Model Australia Coalition said this about the Victorian Liberal Party announcement to support the Nordic Model:
"My concerns around the Victorian Liberal Party endorsement of the Nordic/Abolitionist Model were that their first proposal was not in fact the Nordic/Abolitionist model at all.

The initial draft was a serious red flag to me as it only focussed on criminalising buyers in illegal brothels. It is already illegal to buy sexual access in illegal brothels. Yes, it aimed to decriminalise the prostituted women in those same brothels, but offered no exit programs and no changes to legislation across the board. So my reading of it was that it would be doomed to failure. I do not think my concerns around such a premise are unwarranted. It failed to take in to account the inefficacy of prohibition laws on prostitution; it failed to capture the intrinsic and essential point of the abolitionist approach. Their proposal was still rooted in the dangerous ground of prohibition. And prohibition fails. Some saw this as at least a start, however, the Nordic/Abolitionist Model can not be undertaken half-baked. To do so would be incredibly dangerous and anathema to the law they claimed to be endorsing. To their credit they have since recognised that their initial proposal was incomplete.
Do I trust them? Well, I have some trust, especially as they took considerable time to listen to survivor's and our allies' concerns on this. They certainly have taken more time than the Greens or Labor, which is why the Green Party USA should be commended for their determination to support the abolition of the sex trade and all major parties here should take note of that. But here I would like to point out, that the condemnation of Green's Party Australia member Kathleen Maltzahn for her turn from supporting the 'nordic model', was in my opinion, an unnecessary attack on a woman who was already being criticised mercilessly by pro sex-trade advocates because of her support of the *actual* Nordic Model prior to this Vic Libs proposal. She was also attacked within her own party, and other political parties. The anger at her was misdirected. I understood immediately that what the Victorian Libs were initially proposing was hugely problematic and saw her refusal of the 'nordic model' as the Vic Libs initially proposed it, as reasonable considering my own concerns around it.

For myself, working with political parties as a sex-trade abolitionist is fraught because I often do not agree with many of their other policies. For example the Liberal's alliance with anti-woman organisations, those who are against abortion and so on. But if a party is truly dedicated to abolishing the sex-trade, extinguishing the ongoing commodification of women, and women's rights to be free from sexual exploitation, then I will support them on that particular policy. Again it is hard to trust any particular party on this issue, but if they are willing to amend their initial proposal and actively endorse the Nordic/Abolitionist model as it is intended in full, I support that unequivocally."
Simone Watson will be a guest speaker at an upcoming conference: Australian Summit Against Sexual Exploitation (ASASE) on the 27-28 July in Melbourne.
Tasmanian activists Isla MacGregor and Bronwyn Williams urge the Tasmanian Greens to take lead and review their support for full decriminalisation, stating that the recent US Green party change of heart about fully decriminalising prostitution is an incentive to act locally and be a leader for women's rights and justice. [4]
Tasmania is experiencing a boom in interstate and international tourism along with a rise in property prices. The Nordic Model would help to protect girls and women from entering exploitative arrangements and trafficking that economic booms trigger as we have seen in New Zealand. New Zealand has been identified as a human trafficking destination, mainly of Asian and Pacifika women for prostitution to enter both legal and illegal operations. Full decriminalisation saw several men such as the Chow brothers make millions from prostituting women. [5]
To take the lead on this issue in Tasmania requires courage and foresight, something that is seriously lacking. Is the Tasmanian Liberal Party going to take notice of what their Victorian colleagues are proposing? Or, perhaps the Tasmanian Greens will examine findings from Europe about the effects of the policies and programs and follow suit.
References:
[1]. A. Capone, 2017, Hundreds of illegal brothels masquerading as massage shops, karaoke bars and beauty salons in Melbourne, Herald Sun
[2] H. Pringle, 12 April 2016, France Abolishion Day, The Dream of a Society without Prostitution, Opinion ABC online
[3] R.Smith, Sex workers slam proposal to introduce Nordic prostitution model in Victoria, 21 April 2018, news.com.au
[4] I.MacGregor, B.Williams, 6 July 2018, An Open Letter to Cassy O'Connor, Rosalie Woodruff and Greens Party members …, Tasmanian Times
[5] A.Gibbson, 30 May 2013, Chow brothers open new brothel, nzheral.co.nz
*Joanna Pinkiewicz is a teacher and an activist living in Tasmania. She is a Greens Party member and a researcher for the Nordic Model Australia Coalition.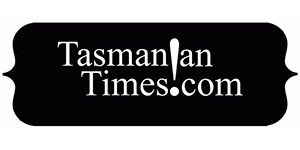 Author Credits: [show_post_categories parent="no" parentcategory="writers" show = "category" hyperlink="yes"]