On Monday 2 July we will begin an exciting new phase in the life of our Department.
As some of our colleagues move to the new Department of Communities Tasmania (CT) from Monday, we now have the task of refining our structure and focus to concentrate our efforts on improving the health of all Tasmanians. Key to this will be our collaboration with the Tasmanian Health Service.
As you will be aware, the new Tasmanian Health Service Act 2018 also comes in to effect on 1 July 2018 which means that the Tasmanian Health Service also now reports directly me as Secretary, Department of Health.
While the Tasmanian Health Service will remain a discreet legal entity and organisation, the coming months will see more closer collaboration to improve service delivery and support statewide coordination and the local management of our health services.
Under the new legislation, I am required to appoint an Executive for the Tasmanian Health Service. In accordance with the Act I have appointed Suzanne McCavanagh, Craig Watson and Nicola Dymond to form the THS executive, ably supported and informed by our senior professional leaders and local health service managers. The executive will report directly to me and I am looking forward to working with the team.
As many of you are aware, a number of our corporate colleagues are also moving to the new CT. As a consequence, Michael Reynolds has developed a new corporate services structure to reflect changes arising from the transfer of those staff.
A new Health Professional Policy and Advisory Service will also commence on 2 July 2018. This group will be led by Tony Lawler and consolidates our clinical and professional advisory services. This group includes a number of teams and positions from Acute Planning and Strategy and Principal Medical Advice, Community Planning and Strategy, the Office of the Chief Nurse, Chief Allied Health and Regulation Health and Hospital Services.
Today we also bid farewell to Kathy Baker and Mat Healey transferring to CT to play key leadership roles and Jodi Willcox and Cheryl Garrett who are leaving us to pursue their careers in other directions. I warmly acknowledge the outstanding leadership contributions these senior staff have provided to the Department and wish them all the very best in their new roles. They will all be greatly missed.
I am very happy to see that there has been considerable interest in the structure for the THS going forward. Organisational charts which outline the THS structure are now available on the website. I am very grateful for the input I have received from THS employees to inform these charts. I remain committed to ensuring the THS structures remains relevant and continue to encourage and support local decision making within a statewide framework.
I would also like to take this opportunity to thank the outgoing CEO, Dr David Alcorn and the THS Governing Council, Chaired by Mr John Ramsay. The CEO and Governing Council have played a pivotal role in establishing the foundations of a single health service for Tasmania and I acknowledge their collective and individual contributions in support of continued improvements in the quality of healthcare in Tasmania.
On the industrial front, I can advise Health staff (including THS) will continue to be covered by the Health and Human Services Award (HAHSA). Those DHHS staff transferring into CT will also continue to be covered by the HAHSA award until 28 February 2019. An amendment has been made to the Award in the Tasmanian Industrial Commission to ensure that nothing changes while we work through the issues relating to the award coverage over the next eight months.
From Monday, we will also have a new email address. When you arrive at work from Monday 2 July, log on to your computer as you usually would. Your new email account is an automatic process, so recipients will receive your email via the new @health.tas.gov.au address. Your old DHHS email address will remain active as an alias for some time so people emailing you at your @dhhs email will still be able to reach you. Please also remember to update your signature block when you get a chance to say the Department of Health rather than DHHS.
One last time I would like to thank all the staff in Children and Youth Services, Housing and Disability Services and all the corporate areas that support them. It has been an absolute privilege being Secretary of the DHHS and working with all of you over the past 4 years. You are an amazing group of dedicated professionals and you have inspired me over the time I have been lucky enough to work with you. I wish you all the very best in your new Department led by Ginna Webster and her team.
Finally, I'd like to say a big thank you to everyone who has helped set up the new Departments in record time. It has been achieved through passionate commitment to our respective roles and the strong support of the government in delivery better services to Tasmanians.
We can all look forward to the work ahead of us improving the health and wellbeing of Tasmanians.
Michael Pervan
Secretary
Michael Pervan Secretary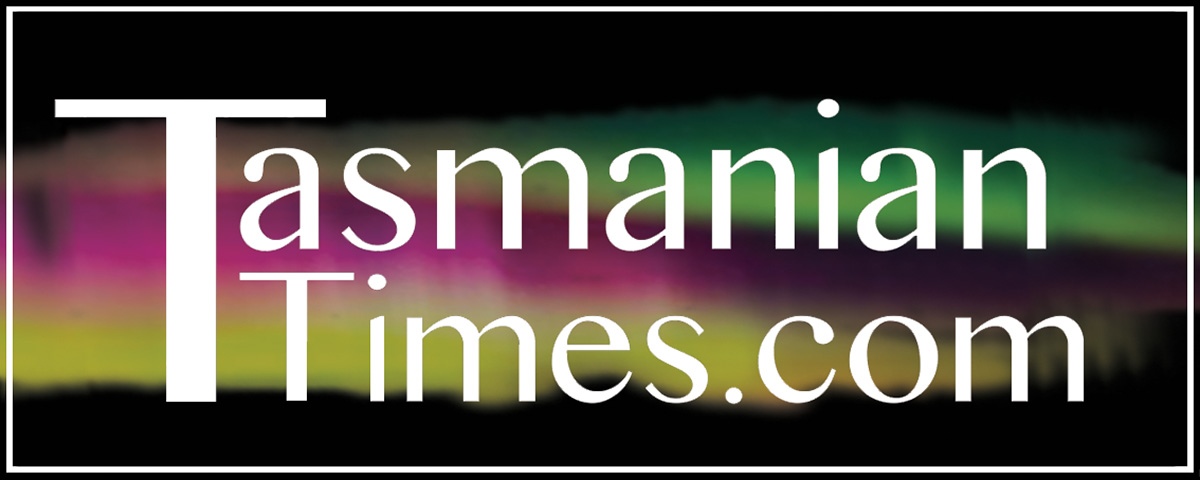 Author Credits: [show_post_categories parent="no" parentcategory="writers" show = "category" hyperlink="yes"]