During the live election results coverage from the Hobart tally room at the last Tasmanian election, Greens' Senator Nick McKim said that, "the poor result of Green votes was more or less expected and due to the fact that the Greens had no major environmental issues in progress at the moment".
Nick McKim may have been referring to previous environmental issues such as the Franklin River, Lake Pedder and the Wesley Vale paper mill proposal where the Greens had active backing from the Labor Party.
In this latest State election Nick McKim was referring to some of the previous swinging Green voters who may have shifted their vote temporarily to Labor for other reasons than environmental ones, such as to enhance the possibility of a change of government.
Those voters who voted this time for Labor, instead of the Greens, may not have been stirred and motivated as much as they did with the previous issues referred to. They may have considered a change of government more important than the impending destruction of the Tarkine and the environmental damage caused by the commercial fish farms in Macquarie Harbour.
The Greens are not a party where those who vote for them are only concerned about environmental issues; their concerns are many and they come from numerous social strata and ideologies.
Their supporters come from some disenchanted blue collar workers who could no longer support Bob Hawke and Paul Keating's policy of consensus in a Labor party so ideologically changed that it is now praised by John Howard as the best Labor government ever (what recommendation is that)?
The Greens gained votes from those who did not agree with wage adjustments in exchange for productivity gains instead of wage rises linked to the rise of cost of living due to inflation.
They also come from people who no longer can support the Neo Liberal policies of either of the two major parties, that of low corporate tax and the privatisation of infrastructure.
Other supporters come from the disbanded Democratic Party who were going to, "keep the bastards honest".
They come from voters who no longer believe in the rhetoric of the trickle down process and corporate tax cuts and the lies and promises of jobs which do not exist or eventuate.
They come from people who are aware they being lied to regarding the need to open up the Tarkine so that it will provide forestry jobs.
They know that the world champion axeman, Tasmanian David Foster can't find employment as such because the Industry is heavily capitalized in mechanisation and consequently David Foster is employed part time as a janitor cleaning loos.
Their voters come from people who do detest the continual subsidisation of Forest Tasmania by both major parties and the running up of a loss of close to half a billion of tax payers' money in the last decade.
They come from people who detest the corporate funding of both major political parties and the hijacking of the political process and the secret corruption of democracy.
They come from people embarrassed by the Federal Government's cruelty by keeping young refugees locked up in detention without any hope for the future or recognition of their plight.
They are just being used as a deterrent for other refugees who might think of Australia as a safe haven.
They come from people who abhor the thought of Australia becoming a world exporter of arms to any organisation willing to pay for those weapons.
They come from people who detest the semi privatisation of universities and TAFE.
They come from people who loathe the Tasmanian government, in its endeavor to water down the existing gun laws, just to gather votes and strengthen the electoral position.
They come from people who detest the privatisation of infrastructure, which results in higher prices and exorbitant profits and ridiculous CEO's remunerations.
They come from people who are sickened by the livestock trade.
They come from people who detest the theft committed by those who operate the pokies.
Since the Green voters are not as homogeneous in their ideologies and beliefs as those Paul Keating described as the ,"true believers" it must be difficult for the executives of the Greens to please all.
Never the less, if the Greens are to become a political force on a platform of its own policies without having to depend on the whims and political opportunism of the two major parties they must avoid their purist stance.
All parties endeavor to formulate their policies by the democratic means of party conferences and sometimes not so democratic means of back room deals.
The ensuing debates which take place therein can be so vicious that an uninitiated may wonder if he has walked into a factional battle field where verbal blows are not very far removed from physical ones.
That's the place where the factional purist do battle to get their devotion and obsessions set in policy without regard for the people they should represent.
However the Green conference attendees should be reminded if they pursue this stringent pedantic behaviour they will be in the political wilderness forever whilst the wilderness they are trying to protect will be destroyed around them.
*Bob Lubout is a 'climate refugee' from Perth WA. He has been living in Penguin on the NW coast of Tasmania with his artist partner Sandra and their two dogs, Tessie and Winston since 2013. He went to Curtin University as a 'mature age student' where he gained a Bachelor of Education majoring in Sociology and Politics and then onto Murdoch University where he continued his studies for a Master's in Education and Science and Technology Policy. He worked as a TAFE lecturer, teaching electronics, maths, science and aviation. Bob now enjoys spending his time researching and writing and flying around this beautiful part of the world in a small aircraft.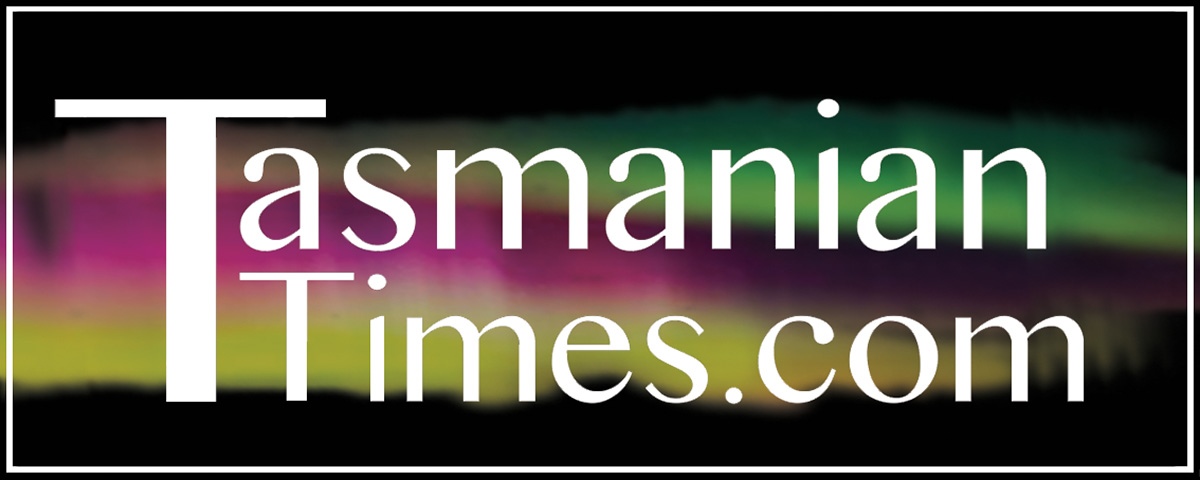 Author Credits: [show_post_categories parent="no" parentcategory="writers" show = "category" hyperlink="yes"]