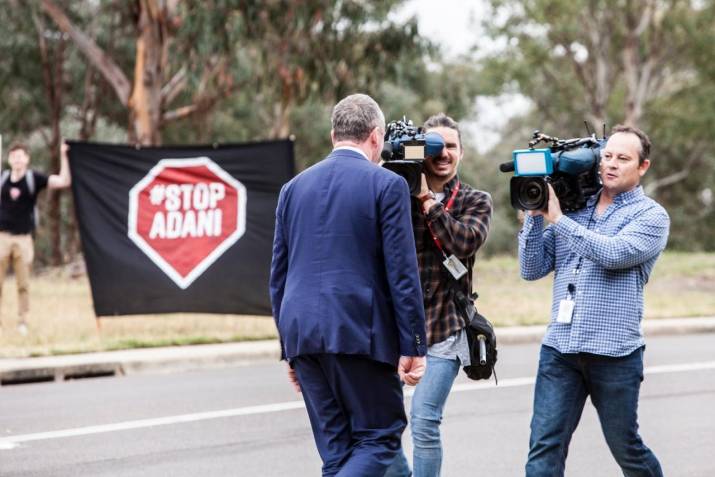 *Pic: Barnaby slopes away at an Adani protest …
Dear God,
I am a true believer and regularly attend Your house where I pray for the furtherance of Your wishes for humanity and put $5 into the collection box. I also strongly believe in family values, have a beautiful wife who has always supported me and four children.
Recently, however, I was seduced at work by an office junior who then became pregnant (possibly by me) so I left my wife and family as quickly as I could. I have pleaded with everyone to respect our privacy and was paid a few dollars to give an extensive interview to further that goal.
Last week, one of our State governments drafted a bill to respect the privacy and stop the harassment of women within 150m of abortion clinics by protesters. I of course lobbied my fellow politicians in Your name to protect the sacred right to stop women from controlling what happens to their own bodies.
Unfortunately, the bill passed. This year has been a bad one for freedom and religious respect what with the same sex marriage bill passed into law as well.
However, God, what I am writing to you about concerns the totally unprincipled media who continue to disrespect my privacy and harass me whenever possible. They even tried to take a photo of me leaving Your house.
Some people might see this as hypocrisy, but do you not feel that those acting in Your name have a right and duty to behave in an inconsistent and contradictory manner when circumstances dictate?
Yours ever,
Barnacle
As dictated to Mike Buky