… in their service supply chains under the NSW Modern Slavery Bill 2018.
On the 3rd May 2018, the NSW Parliament debated the long anticipated
Modern Slavery Bill.
The Bill was introduced on International Women's Day, and I had
been a part of NSW Parliament's initial inquiry into human
trafficking in 2016/17, eventually providing recommendations, legal
briefs and feedback on the Draft Modern Slavery Bill (NSW) 2018.
My greatest concern remained the shifting of legal definitions by
the use of umbrella terms such as 'Modern Day Slavery' – which is
now being commonly used to encompass so many forms of slavery; losing the meaning and importance
of each. The importance of defining each form of slavery goes to the delegated powers given to the
relevant authorities to investigate, prosecute and report on the several forms of slavery, and the specific
evidence required to prove the elements of each.
The current threshold within the Bill will disclude brothels from reporting on slavery in their supply
chains. Thins is concerning, as there is international evidence to state that the majority of the world's
slaves are women and girls residing in brothels as sex slaves in forced prostitution.
No Australian business should be exempt from checking for slavery in their supply chains, and the
requirement of brothels to report on slavery in their service supply chains is an important part of
identifying slavery in all Australian businesses – particularly high-risk industries.
I call upon all brothels across NSW to report annually and voluntarily on their compliance with the
Modern Slavery Bill (NSW), outlining that they have checked for, and are satisfied that there are no sex
slaves working in forced prostitution in their place of business.
On the 3rd May, I watched the Parliamentary debate online from Canberra, and was taken aback as
The Hon. Peter Phelps MLC quoted out of context my submissions and my organisation's role in
seeking to prevent slavery, gender based violence and exploitation in Australia.
To the Hon. Peter Phelps MLC, I would like to say the following:
1. "Prostitution is paid rape" is a direct quote from a sex slave survivor turned advocate in Ireland –
Rachel Moran. Moran often speaks on behalf of the most vulnerable – including underaged
homeless girls who get trapped in the trade. These are not my words, but I echo them as an
advocate standing against institutionalised rape.
2. Please refer to my legal paper on the State's Due Diligence Obligations to Prevent Harm from
occurring. There is international human rights precedent that forces States to question their role in
particularly gender based and sexual violence acts towards vulnerable women in communities,
forcing them to take liability for not preventing harm from occurring. This principle applies to the
legalisation of an industry that perpetuates heinous human right violations – without proper
transparency of the industry. Let's not #legaliserape
3. Legalised Prostitution is incompatible with international human rights standards (Tokaji, 2017),
including the Trafficking Protocol and the Declaration on the Elimination of Violence Against Women
which condemns sex slavery and forced prostitution as violence against women, a violation of the
dignity of all persons, as slavery and as an international human right crime. Brothels need to ensure
that they are not places of business that harbour slaves or force people into prostitution.
4. International studies indicate that 89% of women working in prostitution want to get out – but feel
they cannot (Farley, 2014). Studies also speak to the vulnerability of women in the industry,
including; homelessness (50%), child rape (80%), underaged (50%), coerced (50%) – (Farley,
2003). This questions the voluntary nature of the industry. Australia's legalised brothels and
Australian sex tourists are driving demand for sex slavery in our region.
5. Brothel businesses have been linked to criminal activity, including money laundering, international
crime and local bikie gangs by the Australian Institute of Criminology.
6. A failure to urge brothels as places of business to comply with the supply chain reporting under the
Modern Slavery Bill is to make the same mistake that the UK Parliament identified with their likelegislation.
As Lord McColl of Dulwich has said; the failure of the UK Modern Slavery Act to address
demand for sex trafficking was "a very serious oversight given that, according to the National
Referral Mechanism figures, sexual exploitation is consistently the most prevalent form of human
trafficking in England and Wales".
7. Business and government that make a profit from slavery in procurement or through taxes should
attract public attention and be compelled to comply to international human rights due diligence
standards of practice. No business or service should tolerate modern slavery or other serious
abuses of human rights in their operations or supply chains. Slavery in brothels is particularly
heinous, as it violates every part of a person's being.
8. Prostitution Narratives records a series of stories from victim survivors of sex slavery and forced
prostitution globally but includes Australian survivors, who recount incidences of trauma, abuse,
rape, survival of gender based, physical and sexual violence in their legalised workplaces. In what
other workplace would we accept such degradation of persons?
9. The legalisation of an industry that encourages, perpetuates and demands gender based and
sexual violence against the most vulnerable in our society and abroad is state-sanctioned legalised
rape. There is a need for greater transparency in our legalised, decriminalised and criminalised
models of prostitution across our nation, as more and more victims and survivors of prostitution
report experiences of slavery, servitude, exploitation, abuse and trauma within brothels, including
non-English speaking Asian girls being lured to Australia by pseudo-education institutions promising
them an education, but trapping them in sex slavery in brothels.1
10. The Brothel industries in Australia do not exercise full transparency and accountability: prostitution
laws in each State and Territory differ – making domestic trafficking and sex slavery all the more
easier to hide. If the brothel industry has nothing to hide, I call upon all Brothels – their owners and
managers to report to the Modern Slavery Bill regulatory requirements for industries to investigate
and disclose slavery in their service supply chains voluntarily.
11. Taking action to address modern slavery is consistent with the broader Australian government work
to strengthen business respect for human rights. The Federal Parliament declared that the purpose
of the Modern Slavery Bill (Cth) and the accompanying supply chain reporting is exposing :
"… industries that involve a high risk of exploitation in Australia …. with [a] high incidence of human
trafficking and slavery."
Australia cannot claim to address slavery in supply chains until businesses in high-risk categories such
as brothels report on slavery annually to our Anti-Slavery Commissioner.
*Andrea Tokaji is an international human rights and anti-slavery consultant, academic, speaker and
Mediator. www.andreatokaji.com
1. Taken from the stories of non-English speaking Asian girls in Perth's brothels, known to the 1 outreach team Priceless
Ministry, July 2017.
Andrea Tokaji*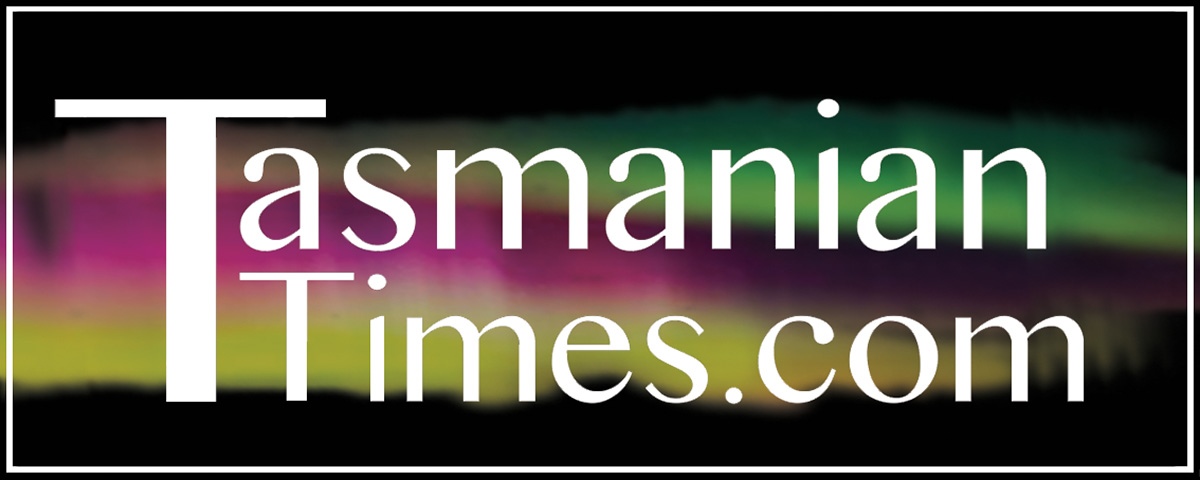 Author Credits: [show_post_categories parent="no" parentcategory="writers" show = "category" hyperlink="yes"]