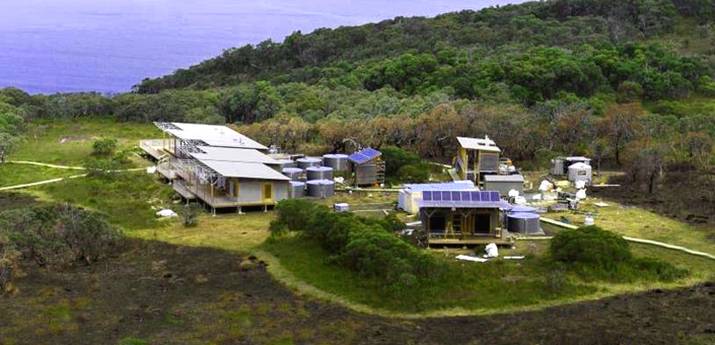 *Pic: A Three Capes Track village monstrosity. – Such infrastructure highly degrades the once pristine environs of a natural region. – The urbanisation of wilderness.
First published April 21
The early bushwalking conservationists in Tasmania were lucky in the sense that crowds, helicopters, regulations, fees and desecration of nature through politics wasn't something that confronted them when they ventured into the wilds.
Fast-forward to the 21st century, and the misguided neo-commodification of wild places for profit, which is now becoming a pandemic phenomenon, would see any of our early wilderness explorers now rolling in their grave.
Legendary bushwalker Jessie Luckman who passed away in 2014 at the grand age of 104 said in her passing years, "We were the lucky ones. We had a sense of exploration and we were able to go places to open them up – although these days I wonder if we perhaps opened them up too much."
Jessie joined the Hobart Walking Club in 1936 and within three years she was tackling challenging remote walks, such as climbing the (then extremely remote) Mt Anne with her husband Leo.
But it was in the field of conservation that Jessie led the community: in 1946 Jessie and her friends opposed legislation to revoke part of Mt Field National Park as a forest concession area; in the '50s Jessie helped prevent the resumption of sealing at Macquarie Island; and, in the late '60s, she joined the battle to attempt to save Lake Pedder. The highlight for Jessie was the 1983 protection of the Franklin and Gordon River country within a World Heritage Area.
In 1996, Jessie received an order of Australia medal for her contributions towards conservation.
A brief historical account of nature conservation in Tasmania
From the mid-nineteenth century, members of the Royal Society of Tasmania began campaigning to protect the State's natural areas and native species from exploitation. Conservation momentum was followed late in the century by ardent bushwalker, photographer and passionate nature lover John Watt Beattie, who first brought the images of wild places to the Tasmania's people.
Despite National Park proposals from the Royal Society such as Freycinet Peninsula, only a few scenic reserves had been dedicated around the state in the early 20th century until William Crooke who established the National Park Foundation in 1912 began lobbying for an extension of the 300 acre Russell Falls Scenic Reserve into a grander 27,000 acre Mt Field area. Crooke's efforts combined with associates Lord, Beattie and Rodway ultimately saw the declaration of Tasmania's first National Park in 1917.
Further reserves such as the Freycinet Peninsula soon followed, and in 1922 the 150,000 acre, Cradle Mt Area was dedicated through the work Gustav Weindorfer and supporters who advocated the preservation of wild places for their conservation values and the opportunity for people to appreciate nature.
The declaration of additional scenic reserves though the island prevailed. In 1937 there was approximately 150,000 hectares of natural country reserved. By 1970 it was 416,000 hectares, 1993 1,594,000 hectares, though 18,000 ha have been revoked for forestry resources and other requirements. Additionally some reserve areas were flooded by hydro-electricity impoundments.
Reference and further reading – Scenery to Wilderness – National Park Development in Tasmania 1916 to 1992 – Doctoral Thesis – UTAS – Louise Mendel 1999.
At some stage in this century the preservation of nature reserves within Tasmania could be around 2,500,000+ ha.
Modern Day Scenario
Conservationists have for decades been claiming that preservation of our wild places in Tasmania for posterity offers far more than resource extraction in the long term. Tourism promotion became an integral factor to that belief, but insensitive tourism development within our National Parks and World Heritage Areas has been hijacked by commercial vested interest overwhelmingly supported by the clueless and callous Liberal government
Every environment has its limitations as to a sustainable visitation footprint. Although this has been partly recognised by governments, the state's political agenda of high-end tourism development seems to have no foreseeable limit. This is being notably flaunted by the state liberals through their 'Expression of Interest' process with regards to commercial development within the Tasmania's World Heritage Area.
Not only are the Liberals opening the doors for insensitive and inappropriate commercial operations, they are willing to supply taxpayers' money to highly assist these proposed developments.
The pledge to give $2.95 million dollars to an independent commercial developer to build lodges on the South Coast Track is a blatant misuse of public assets.
Such developments degrade the wilderness quality of a region, and their associated activity impact upon the walkers who choose to visit these wild places that are generally free from intrusive human made infrastructures.
New commercial developments that include private lodge accommodation are proposed for the following areas with in the World Heritage Area through the government's 'Expression of Interests' process –
Overland Track Walk x 5
Frenchmans Cap Walk x 2
South Coast Track Walk x 6
Walls of Jerusalem x 2
South East Cape x 1
Lake Malbena x1 – helicopter access
Lake Rodway/ Cradle x 1
Eco-Tourism
Eco-tourism is the modern-day semantic spin word for something that is invasive purported as something sensitive and appropriate. Eco-tourism development insofar as lodge construction, vegetation removal and effluent dispersal is far from in keeping with the natural environs and is inconsistent with the concept of wild places.
Too often developmental proponents green-wash themselves claiming that the proposals comply with government regulations, but it is the government of the day who approve these developments, which are dictated by the terms and wishes of developers themselves. Pro quid pro in some form always comes back to a political party where development or vested interests are concerned.
The word Eco is now manipulated to convolute the impacts on wilderness, the general environment, and the usage of flight access around commercially operational sites.
Wilderness impacts of Lodge infrustructure and tracks
Formed tracks do have impacts on wilderness quality but not as significant as large infrastructures such as Lodges, Toilet/ablution blocks and helipads.
The logic of a wilderness experience. – The entire concept of development and access to a place known to be wilderness is highly illogical as the experience of reaching a destination and experiencing it in its natural wild state under such conditions becomes non-existent.
Wilderness is no longer wilderness if you fly or drive to a remote destination, nor can it be experienced or understood from the confines of a constructed edifice. The grander and more decadent the structure you occupy the further detached from a wilderness connection you become!

Impacts on wilderness character from proposed and hypothetical hut/lodge development at New River Lagoon on the South Coast Track.
The Liberals' reckless ideology
Will Hodgman's recent announcement that it was his vision to turn Tasmania into "the eco-tourism capital of the world" is a clear display of reckless ideology. This has no doubt been exacerbated by the conservative's alienation from nature and their dislike toward associated pro-conservation political opposition.
Commercial developments such as private lodges are the thin edge of the wedge for dramatically reducing the wilderness quality of an area, whilst concurrently changing the management zoning, which will pave the way for further inappropriate development and incursions.
The entire 'Expression of Interest' process initiated by the Hodgman government lacks transparency as to the extent of what development can and will occur with the World heritage Area.
Neither the Liberal government, nor their developmental cronies, understand that "Nature conservation areas have been dedicated for environmental protection – not private profit"
And yes Jessie, your greatest concerns are rapidly becoming a reality!
*Ted Mead believed that the monumental mistakes made through the foolish and ignominious Three Capes Track Village constructions should have been a lesson hard learnt, but alas it seems what eventuated on the Tasman Peninsula just became fodder for the iniquitous and insatiable developers who have no comprehension of or connection to the remaining wild places on earth.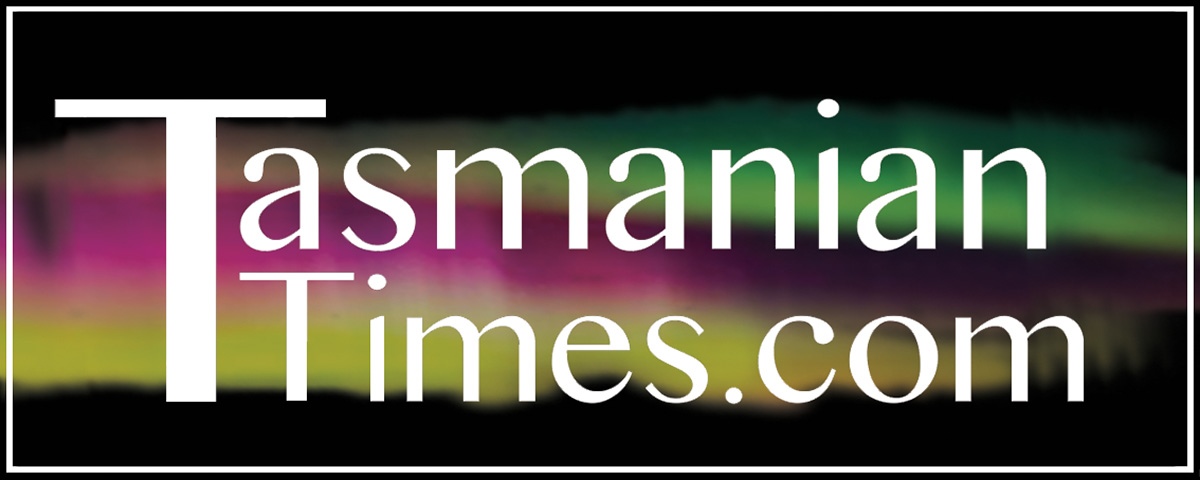 Author Credits: [show_post_categories parent="no" parentcategory="writers" show = "category" hyperlink="yes"]