Twitter: https://twitter.com/PeartForProsser
LAST TWO COMMUNITY MEETINGS FOR PROSSER ~
Eaglehawk Neck ~ 6pm Tuesday 1 May, Eaglehawk Neck Community Hall
Swansea ~ 6pm Wednesday 2 May, Swansea Town Hall
Hello, and welcome.
I am a resident of Ross, which is located in the north of the newly created Upper House seat of Prosser.
We have some land in Ross, and a small tribe of 4 alpacas, which we plan to increase to a dozen, and maybe three llamas.
I welcome the opportunity of running in Prosser, and if successful, will seek to serve Prosser well.
TASMANIAN HOUSING CRISIS
I am deeply concerned about the housing crisis in Tasmania, and suggest that if we will end homelessness, there will be no housing crisis.
So how do we do that?
I asked for a seat at the Premier's Housing Summit, but the house was full.
My document on Fixing the Housing Crisis was used as one of the briefing papers for the summit.
In that document I pointed out the Finnish approach, of providing homes for the homeless.
The Finns found that providing a home for a homeless person cost less, when compared to the long-term expenses of allowing anyone to be homeless.
Having fixed their homelessness crisis, the Finnish people are now acknowledged globally as the happiest people on Earth.
Would we like to be that happy?
VETERINARY NEEDS
For a rural district, it may seem strange that there is no veterinary service or clinic between Sorell and Longford.
That is a long way for anyone to travel with a bull, or their pet dog.
Vets tell me that there is no vet on the East Coast of Prosser, which runs from Bicheno to the Tasman Peninsula.
I have been wondering how we could bring a veterinary service to the central Midlands.
In collaboration with my wife, Jennifer, we are exploring this problem.
We are wondering if we could inspire one of the Vet Schools to set up a country clinic in Tasmania.
As there is no Vet School in Tasmania, this would need to be one of the mainland universities, or even New Zealand.
Whether elected or not, we plan to continue the hunt for a vet, and the creation of a vet clinic, as we need a vet for our alpacas.
And there are a lot of bulls around Ross now, along with the merinos.
If we could inspire a university vet school to work in Tasmania, they could also have a branch on the East Coast, with a focus on marine needs.
AUSTRALIAN CONVICT TRAIL
A couple of years ago, during the last Federal election, I proposed a walking and cycle trail running along the East Coast of Australia, from Moreton Bay in Queensland to Port Arthur.
In Tasmania the main trail would run from the Bass Strait ferry and follow the old convict road through many historic towns, including Ross, and run south at Jericho to Sorell and on to Port Arthur.
To create this trail, we simply need a path suitable for walking and cycling.
Once the path is built, many people will use it, walking and or cycling.
Some may ride a mobility scooter.
A mini-coach service could then evolve to take visitors from the ferry or the airport to any place along the trail, where they can walk or cycle, and then be picked up again to return to the plane or ferry.
If this works, residents of towns like Ross could also use the mini-coach service, to travel to the city for work and fun, and then book a ride back home.
The coaches, in the future that we are heading into, may be robot driven.
Such a service may operate 24-7, as there is demand.
This would be a way to spread the Tasmanian population over the whole island, and revive many country towns, and also create new towns.
If this alternative form of tourism works, the trail can be extended to all towns in Tasmania, along with a mini-coach service, where rides are booked as needed.
This would be a good way to reduce traffic chaos for towns like Sorell, which has an ever-increasing population, but a limited public transport service.
This trail network will also create employment, such as people along the way opening new businesses, because people are walking and cycling by their door.
The arts would play a role, even an installation that can be explored all along the way from the ferry to Port Arthur.
More art galleries would emerge, and craft shops.
If we can make this work in Tasmania, people will be able to walk and cycle more, and we can then challenge mainland councils and governments to join the party, and make the trail go all the way to Moreton Bay.
TAS SPACE
I was at the launch of the Australian Space Agency in Adelaide last September, and wonder what we can do in Tasmania to see the benefits.
We can explore ways to connect Tasmania to the global space industry, creating work, launching new and exciting careers, and founding many new enterprises.
We can hold forums, and explore youth activities based on space, inspiring youth into the STEAM subjects (science, technology, engineering, arts and mathematics).
Some people call that STEM, but I prefer STEAM, with the arts added, just like in the Renaissance, when the arts were vital to visions of engineering.
Should Tasmania have a trade table at events like the next International Astronautical Congress, being held in Bremen, Germany, next October?
If the Australian Space Agency is there, Tasmania could be part of that.
Should I be elected in Prosser, promoting the benefits of space for our island would be a priority activity.
CLIMATE CHANGE PLAN
We may not like to know about it, but Australia is getting hotter, including the waters around Tasmania.
We have been through a drought, and seen the impact on our power supply, nearly drying up.
We need to drought and energy proof our island.
It is a warming Australia that may see many more climate migrants move to Tasmania, seeking a cool change, and we will not be able to say NO to fellow Aussies.
My proposal to decentralise the Tasmanian population, as described in the Australian Convict Trail, would also help with a climate change plan for our island, which could see our population double, or more.
There are quite enough mainlanders who could decide to move here, to do that.
If this happens, will we be ready?
VIKING BOAT
I have helped Visti Skanvaad, a Dane living in Queensland, complete his Viking boat.
I made carvings on his vessel, and made a Viking bailer for his boat.
In 2005 I attended a workshop with Viking boatbuilders from the Roskilde Viking Ship Museum.
This was at the Franklin Wooden Boatbuilding School.
They had two of their Viking boats in Hobart, which they rowed and sailed on the River Derwent.
Roaming around Prosser, I would look out for opportunities to launch a Viking boat project, which would be a great education project, and tourist attraction.
Having fun is often a lost art in our modern complex age.
It would be a great escape to be out on the waves, rowing and sailing along the coast, and across to Hobart to raid Parliament, and take the seat for Prosser.
COMMUNITY MEETINGS
One good reason NOT to vote for me, is that you would see too much of me.
Community meetings would be an on-going theme, held all around Prosser, inviting the community to discuss matters of interest and concern.
We would get all kinds of politicians and councillors along to those meetings.
That is how I like to see politics happening.
YOUR CONCERNS
I welcome hearing your concerns, and any questions you may have.
Thankyou.
Authorised by: Jennifer Bolton, 39A Bridge Street, Ross
Kim Peart, Independent for Prosser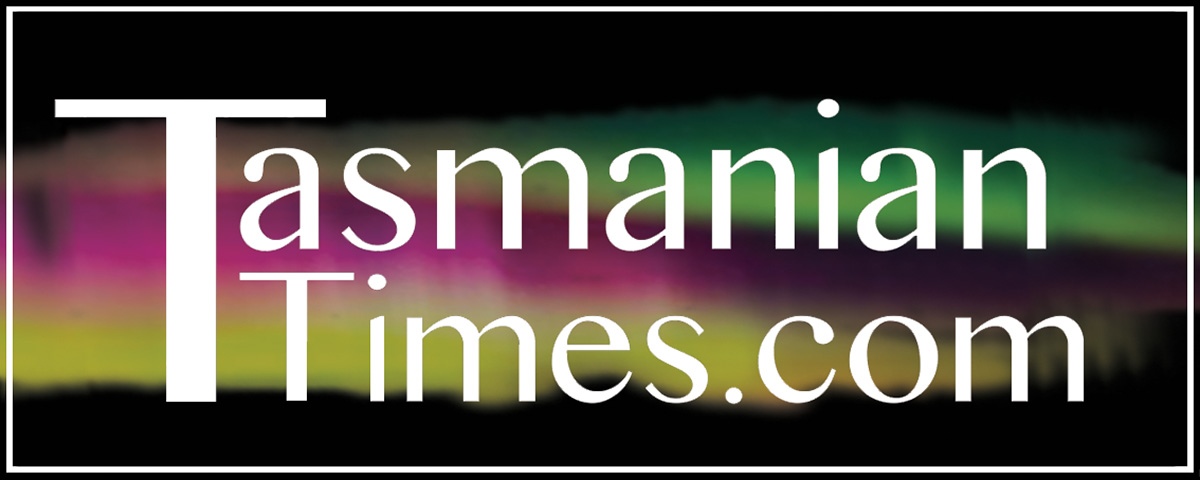 Author Credits: [show_post_categories parent="no" parentcategory="writers" show = "category" hyperlink="yes"]