*Pic: Callous coal clowns of the Monash Forum
First published April 12
A group of backbench MPs, calling themselves the Monash Forum. are currently pushing for the government to build a new coal-fired power station, but this is at odds with the prime minister and treasurer's view that new coal power stations are not the answer to our future energy needs. So will this be the issue that sees the demise of Malcolm Turnbull?
Tony Abbott is leading the charge with his myopic ideology by stating "We should be the party of low power prices, and that means more coal-fired base-load power generation in this country," … "We shouldn't be just exporting coal. We should be using it here."
The forum was named after John Monash who was an engineer, and in 1921 became the first full-time chairman of the State Electricity Commission of Victoria who oversaw the creation of Victoria's brown coal electricity-generating power stations, which was only the second brown-coal station in the world after Germany.
Almost a century later, the members of the Monash Forum, who are essentially a bunch of climate change deniers, are pressuring the government to continue focussing on the production of electricity by coal, including the use of inefficient brown coal ahead of renewable energy.
Abbott has backed the immediate replacement of ageing coal-fired power plants with new ones, and took a swipe at Scott Morrison after the treasurer denounced the demands of a new pro-coal group who claim that new power stations would provide cheaper power that could be sold into the energy grid.
Scott Morrison's rebuttal stated that new coal-fired power plants would cost twice as much as power as from existing coal power station, and said new high-efficiency low-emissions (HELE) coal generation plants would sell power for between $70-$80 per Megawatt hour, which is twice as much as the old power stations. This alone could be a gross underestimate as Bloomberg New Energy Finance puts it at $130/MW.
Simon Holmes a'Court who is a senior advisor to the energy hub at Melbourne University claims that Australian power stations fitted with 'Clean Coal' technology emit 9.95% less pollution than stations burning the same fuel with regular sub-critical technology.
Further references:
https://www.theguardian.com/australia-news/2018/apr/04/scott-morrison-new-coal-fired-power-station-not-the-answer
https://www.theguardian.com/environment/2017/aug/24/coal-in-decline-an-energy-industry-on-life-support
Meanwhile the majority of Australians support the phasing out of coal power stations by 2030 – https://www.theguardian.com/australia-news/2018/mar/29/majority-of-australians-support-phasing-out-coal-power-by-2030-survey-finds
Current world electricity generation trends, extrapolated to 2032.

Graph – Andrew Blakers
Trouble Brewing
But there is more to the Monash forum than just building a new more efficient coal plant somewhere. This project appears to have an agenda to undermine Malcolm Turnbull's leadership, and concurrently drawing him into a commitment of providing an expensive extended life of the planned de-commissioning of Liddell power station in 2022.
Last year the government approached the Hong Kong-owned Alinta Energy regarding the uptake of Liddell, and the company has now signaled it will bring forward an offer by the end of this month, though the question remains if this Liddell life-line is dependent upon on another huge prop-up of taxpayers' money? The only certain outcome will be that power prices to the consumer won't decrease as a result of a takeover.
The Turnbull government has already declared that the Snowy Mountain 2 scheme will provide addition baseload power to the grid by around 2024. That's approximately 2 years after the planned shutdown of Liddell.
It has been estimated to cost near a billion dollars to extend the life of the Liddell station beyond 2022 for a few years. A pragmatic and cheaper concept to install renewable energy plants could be provided at a much lower cost, and would continue to provide energy far into the future.
In December 2017 AGL Energy Ltd said it would replace the Liddell coal plant with a mix of renewables, gas power for peak periods, and battery storage.
So why is the Liberal coalition still looking at coal as a solution?
Turnbull's future energy policy, and his undermining foes seem to have caught him between a rock and a hard place.
*Ted Mead claims the future energy sources in Australia beyond 2030 is undoubtedly going to be provided mostly through renewables considering the exponential private investment in the sector. Ted believes the costs of maintaining coal power generation plants over the construction of cheaper renewable energy projects is an economic no-brainer, and that the present government knows this but simply can't detach itself from the control of the coal-mining corporate influences.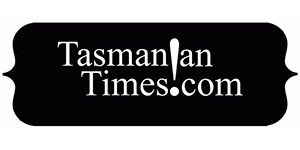 Author Credits: [show_post_categories parent="no" parentcategory="writers" show = "category" hyperlink="yes"]