Money talks.
Money also walks, and runs, when it comes to elections.
Malcolm Turnbull gave $1.75 million to the Liberal Party during the last Federal election, leading to charges by Labor that he bought his way back into office. [1]
Nothing illegal happened, but that money demonstrated how the size of donations impact on polls.
Having run in the Tasmanian election on a small budget, I was unable to afford paid advertising.
I issued a number of media releases, but none were covered by the media.
Now I can wonder if I had been able to spend a few thousand dollars on paid advertising, would the media have covered my stories.
As the media releases were published in the Tasmanian Times, the reader can judge for themselves whether any of them were worthy of media coverage. [2]
If my stories had been given coverage, because of paid advertising, how much higher would my vote have been (the final count is not yet in)?
So, does money buy election wins?
Many people are concerned about the glittering dazzle of gambling machines, and how they are designed to addict people to the machine and drain their money away.
A recent Conversation article talked about "The zone", where the machine gambler sinks beneath all reason to play compulsively.
""The zone" is the term that frequent poker-machine gamblers often use to describe the altered state they enter into when gambling on pokies. The experience of entering the zone – and even the term itself – has been independently described by gamblers in studies in Australia and the United States." [3]
Gamblers describe the zone "as an out-of-body experience. As one gambler put it: "You aren't really there, you're with the machine and that's all you're with." Or in the words of another gambler: "I feel connected to the machine when I play, like it's an extension of me, as if physically you couldn't separate me from the machine."" [3]
Like a vampire, the machine will drop the gambler, when there is no money left to drain from them.
At that point the gambler may have stolen, wrecked their home and family, and even become homeless, where their health will deteriorate and their life be at risk if sleeping rough on the street, where death may take them from the boots of a thug, or a freezing night in the shrubbery.
Even employed people are now having trouble getting a roof over their heads in Tasmania, as a casino economy soaks up rental accommodation.
This effect is even being seen in a country town like Ross, where one resident may be forced to move out because of a lack of rental accommodation.
When Labor did what many saw as the right thing, and declared an intention to phase out the gambling machines, a political fight began, with giant signs appearing on gambling venues, and gambling gains flowing to the Liberal Party to help them win the election.
Did gambling money help the Liberals gain more media coverage?
Did gambling money buy the Liberals a win in the Tasmanian election?
After the win, Will Hodgman observed, "as to the gaming issue I think Labor and the Greens are screaming a bit too much. I mean, if you threaten to close down an industry, that industry is going to spend money to protect itself and to protect the jobs of its employees and that's what happened." [4]
Has Tasmanian politics entered the "zone", where the voters have become mesmerized by gambling money to vote Liberal?
Did money win the election for the Liberals?
Was there a Liberal Party policy to deal with gambling machine addiction, or the rental housing crisis, or homelessness?
The gambling policy was to secure power, and the way the media play for money made those roulette wheels spin like the lights on a gambling machine.
If anyone wants a political alternative in Tasmania, one that does not come with the spinning lights of gambling money, then should good citizens be more active in supporting candidates who do not have gambling money to buy ads that secure media coverage?
When I consider whether to run in another election, it is clear now that people power is mighty thin on the ground in this State.
To win an election in Tasmania may be a question of how much money is available to make the media wheels spin.
We can now know that with this latest election, those wheels have been greased by the lives of people addicted to gambling machines.
Cassy O'Connor summed up the feeling of many when stating, "My message to the Liberal Party – you will be celebrating tonight, but this stain of being bought by the gambling industry. It will live with you forever."
Did people vote in support of gambling addiction, or simply respond to the level of paid advertising and media coverage, funded by gambling addiction.
Is this now the election "zone"?
REFERENCES ~
[1] Malcolm Turnbull admits donating $1.75 million to election campaign
Alexandra Beech, 1 February 2017, ABC News Online
http://www.abc.net.au/news/2017-02-01/turnbull-admits-donating-1.75-million-to-election-campaign/8233244
[2] The China Shadow over Tasmania
Kim Peart, Independent candidate for Lyons, 27 February 2018, Tasmanian Times
http://oldtt.pixelkey.biz/index.php?/pr-article/the-china-shadow-over-tasmania/
Does Tasmania need a Climate Change Plan?
Kim Peart, Candidate for Lyons in the House of Assembly, 27 February 2018, Tasmanian Times
http://oldtt.pixelkey.biz/index.php?/article/does-tasmania-need-a-climate-change-plan/
Rewarding Ideas ~ not just Power and Pestilence
Kim Peart, candidate for Lyons in the State Poll, 20 February 3018, Tasmanian Times
http://oldtt.pixelkey.biz/index.php?/pr-article/rewarding-ideas-not-just-power-and-pestilence/
Where is the Public Car Park in Ross?
Kim Peart, Candidate for Lyons in the Tasmanian election, 18 February 2018, Tasmanian Times
http://oldtt.pixelkey.biz/index.php?/pr-article/where-is-the-public-car-park-in-ross-saturday-17-february-2018/
Today on the campaign trail in Lyons
Kim Peart, 15 February 2018, Tasmanian Times
http://oldtt.pixelkey.biz/index.php?/pr-article/today-on-the-campaign-trail-in-lyons/
[3] Woolies is just one of many gambling companies using spying and other techniques to lure gamblers
Francis Marham & Martin Young, 1 March 2018, The Conversation
https://theconversation.com/woolies-is-just-one-of-many-gambling-companies-using-spying-and-other-techniques-to-lure-gamblers-92584
A LONGER REPORT ~
Engineering of Addiction
Andrew Thompson, The Verge
https://www.theverge.com/2015/5/6/8544303/casino-slot-machine-gambling-addiction-psychology-mobile-games
[4] Tasmanian election: Opposition Leader apologises for not congratulating Will Hodgman
Georgie Burgess, 4 March 2018, ABC News Online
http://www.abc.net.au/news/2018-03-04/tasmanian-opposition-leader-apologises-to-premier/9507362
[5] Tas Greens blame 'dirty money' for slump
SBS, 3 March 2018
https://www.sbs.com.au/news/tas-greens-blame-dirty-money-for-slump
*Kim Peart stood as an Independent candidate in the state election …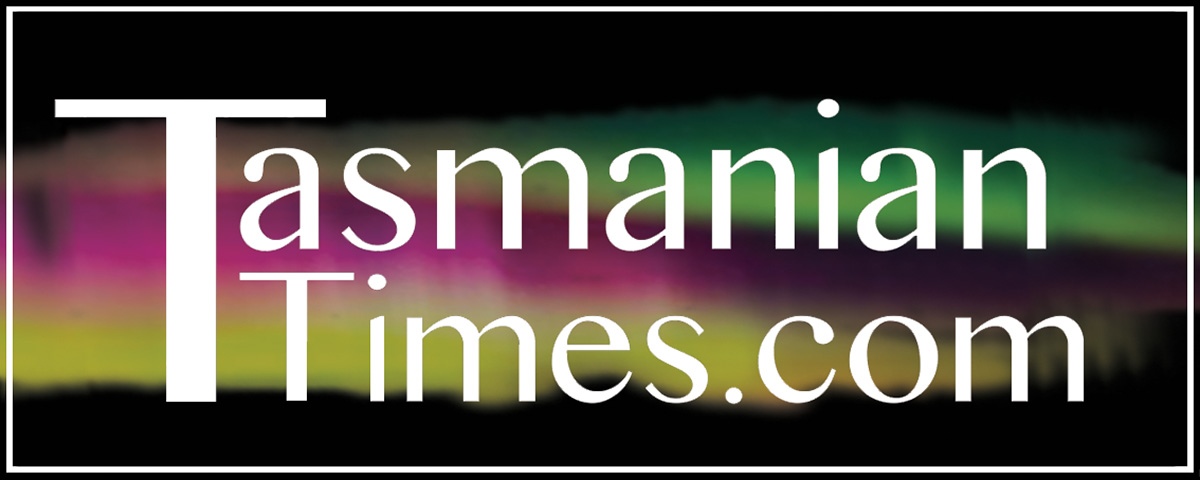 Author Credits: [show_post_categories parent="no" parentcategory="writers" show = "category" hyperlink="yes"]