Could the Tasmanian election be more democratic?
News in the election appears to focus on the power of the major parties, or on pestilence, as with a candidate who is also a serving mayor.
Shouldn't elections also be about the carnival of ideas, about innovations that will help drive progress in Tasmania, create employment and improve the economy?
Rather than be handicapped with the limits of power and pestilence as bread and circus, what if new ideas were put to a panel of judges and their excellence determined.
The people could even vote for their preferred idea.
That would put a bounce in the election, and people would have a better idea of the ideas that are out there, and vote more openly, rewarding innovation.
Rather than campaigning on the side of caution, and risk being dubbed "boring", all candidates and parties in the Tasmanian election would then be engaging in the carnival of ideas.
This would be great fun, and reveal who is thinking.
A candidate with a great idea may not win, but their idea could be a winner for this island.
The best ideas could be presented in a live broadcast every week, like a reality TV show, and that would make elections a heap more interesting for the voting public.
If ideas were worth voting for, would my proposal for TasSpace be in the running (see poster below)?
TasSpace is a concept that has been launched in this election.
I will be pursuing the concept after the election, whether elected, or not.
The test of a great innovative idea, could be how well it would serve Tasmania, and all Tasmanians.
Would the carnival of ideas make for a better democracy?
And pump a heap more fun into the election.
Authorised by: Jennifer Bolton, 39A Bridge Street, Ross

This INVITATION has been sent to candidates and politicians in Tasmania, and is being sent out to as many voters in Lyons who we are able to reach with limited resources.
INVITATION: Exploring Space Development in Tasmania
TasSpace Forum
2pm Sunday 25 February
39 Church Street, Ross
This is the start of an on-going forum to explore the potential of space development in Tasmania
In September last year I was in Adelaide, participating in the International Astronautical Congress, where Senator Simon Birmingham launched an Australian Space Agency on the first day. ~
http://www.abc.net.au/news/2017-09-25/government-to-establish-national-space-agency/8980268
In the trades hall there were dozens of nations presenting their space credentials, with a large Australian presence, but nothing from Tasmania.
Should Tasmania be doing more to promote the island as a hub for serious space activity?
First we will have to figure out what it is we can promote.
If we don't start working on this, we can't begin to imagine what we are missing out on.
South Australia has quite a comprehensive on-line presentation of its high level space profile, with the South Australian Space Capability Directory ~
http://www.defencesa.com/upload/Space%20Capability%20Directory.pdf
Now that there is an Australian Space Agency, should Tasmania produce its own space capability directory?
Can we discuss this happening?
Can we explore how Tasmania can find opportunities to create work, build careers and create new enterprises with the global space industry?
Bob Clifford builds ships for the World in Tasmania, and services his craft around the planet.
Quality food products are developed and prepared in Scottsdale for Australia's armed forces on active duty in many nations on Earth.
If we put our minds to the dream, how much space activity could we see happening in Tasmania?
With space tourism about to take off, could we offer a tourist package, where intending astronauts gain an introduction to space?
The next mining boom will be in space, and once begun, it will be an industry without any limit, but are we in position to see the benefits?
If we are serious about a future with space exploration and development, should Tasmania have representation at the next International Astronautical Congress, being held in Bremen, Germany, in October?
Are there space events that Tasmania should aim to host, to bring the space world to our island?
Tasmania has always been a'buzz with astronomy, so we have a great stellar foundation to build on.
Could Australian Space Agency funding be available to develop youth space activities?
Would a space club for youth inspire young people to pursue science, technology, engineering and maths (some say art needs to be in the STEM mix, making STEAM)?
Could we develop a space camp in Tasmania, for youth from around Australia and across the World?
In Tasmania, in historic towns like Ross, discovering the pioneer experience can be combined with the high frontier.
The TasSpace Forum could happen monthly.
Weekly meetings can happen in one of the virtual worlds, via avatars.
We can each fight tooth and nail to win a seat in parliament, but when it comes to space opportunities for Tasmania, we can collaborate.
I hope every Tasmanian politician will be a champion for space in this election.
Who would like to participate in the TasSpace Forum?
Authorised by: Jennifer Bolton, 39A Bridge St., Ross
MEDIA RELEASE: Does Tasmania need a Climate Change Plan? ~
https://australianspaceparty.discussion.community/post/does-tasmania-need-a-climate-change-plan-19-feb-2018-9657920?pid=1303319284#post1303319284
DOCUMENT: Rising to the Challenge ~
https://stargategrid.forumchitchat.com/post/rising-to-the-challenge-5-feb-2018-9643421
STORY: Kim Peart, Tasmanian political candidate, and his dream for humanity's future in space
http://www.abc.net.au/news/2017-09-16/kim-peart-tasmanian-political-hopefuls-space-dream-for-future/8892938
REPORT: Australian Convict Trail ~ Campaigning along the Tasmanian Leg ~
https://australianspaceparty.discussion.community/post/campaigning-along-the-australian-convict-trail-14-feb-2018-9653441?pid=1303264492
ABOUT KIM PEART ~ In 2007 Kim was listed among Tasmania's top 200 movers and shakers for "An urban bushland conservationist who has worked tirelessly over the years to maintain walking tracks and protect wildlife from the encroachment of bush-front housing developments." Kim is campaigning for an Australian Convict Trail, with the Tasmanian leg running from the ferry in Devonport to Port Arthur, along with foot and cycle paths by Tasmania's highways and roads. After being at the launch of an Australian Space Agency last September, Kim is seeking ways to create employment, careers and new enterprise in Tasmania with the global space industry.
Kim Peart, candidate for Lyons in the State Poll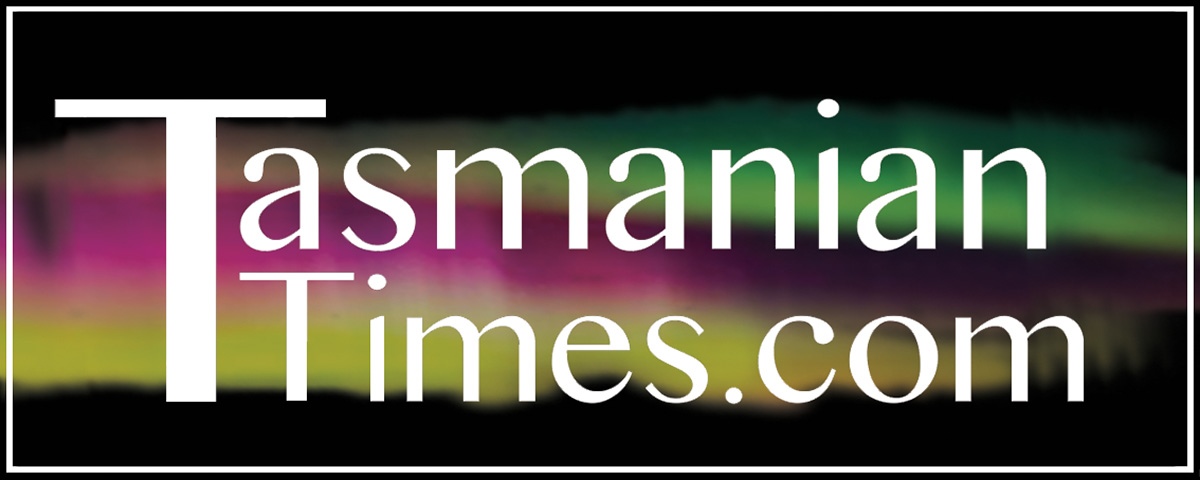 Author Credits: [show_post_categories parent="no" parentcategory="writers" show = "category" hyperlink="yes"]