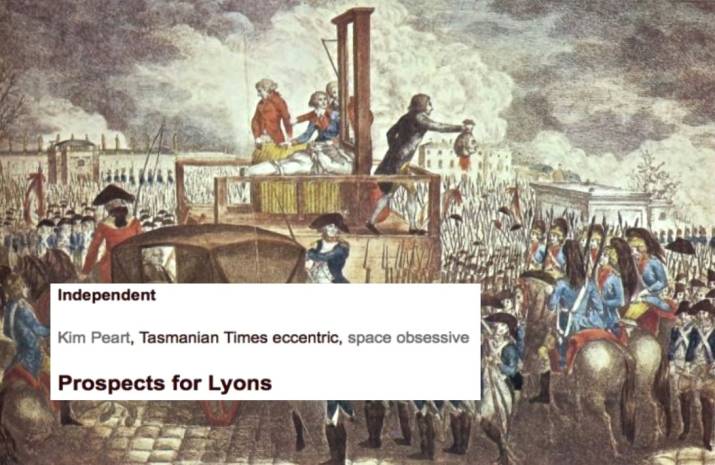 Elections are hard work, requiring heaps of communication.
For an election flier this time around I settled on a postcard, with 4 to an A4 sheet of light card.
When we arrived at Officeworks in Hobart, their guillotine was busted, and living far away in Ross, it was going to be impossible to arrange guillotining at another printer.
After the sheets were delivered in Ross, the hard yakka of guillotining each sheet into 4 postcards began.
It very much reminded me of the French Revolution, when many heads rolled.
As the postcard pile began to grow, much like watching grass grow, my campaign manager alerted me to a blog report.
Good news, or bad?
In his election blog Dr Kevin Bonham was describing me as:
"Kim Peart, Tasmanian Times eccentric, space obsessive"
http://kevinbonham.blogspot.com.au
Live links included:
Media Release:
Kim Peart to run in Lyons
Kim Peart, Ross, 09.09.17, Tasmanian Times
http://oldtt.pixelkey.biz/index.php?/pr-article/kim-peart-to-run-in-lyons/
Published story:
Kim Peart, Tasmanian political candidate, and his dream for humanity's future in space
Aneeta Bhole, 16 September 2017, ABC News Online
http://www.abc.net.au/news/2017-09-16/kim-peart-tasmanian-political-hopefuls-space-dream-for-future/8892938
Is the description fair and reasonable?
In the Tasmanian Times I have written on a very wide range of issues, from walking and cycling paths around Tasmania, to the first powered flight in Tasmania by Delfosse Badgery at Elwick in 1914.
I write on real issues in the lives of people, such as the time David Traynor, a Clarence Alderman, was found guilty of once having had a legally available book on his computer.
Our laws can be very bizarre.
So I found it quite bizarre to be described as a "Tasmanian Times eccentric".
Was I being charged, tried, found guilty and executed by a supposed unbiased political observer?
Is this proper professional conduct on the part of Dr Bonham?
So the feeling that I was falling to the French Revolution came to mind, after endless hours watching the arm of my guillotine chop off postcards.
Then comes the charge of being a "space obsessive", laid on the basis of an article in the ABC News Online, which among other matters, covered my planned attendance at the International Astronautical Congress in Adelaide last September.
On the first day an Australian Space Agency was launched, so is the Australian Government now "space obsessed"?
Is this judgement by Dr Bonham on a candidate acceptable, coming from a claimed unbiased political observer?
If not, can Dr Bonham's assessment of the Tasmanian Election be trusted?
Should we wonder if Dr Bonham is seeking to influence the outcome of the Tasmanian election, by attacking one of the candidates in Lyons.
The Liberal Party attacks on Doug Chipman over his age, when running in Pembroke, were dead wrong, but that was a political tactic.
Is Dr Bonham dead wrong, and using a political tactic?
If so, which political shade is he working for?
I wonder if there are any electoral legal questions here that need addressing.
Authorised by: Jennifer Bolton, 39A Bridge Street, Ross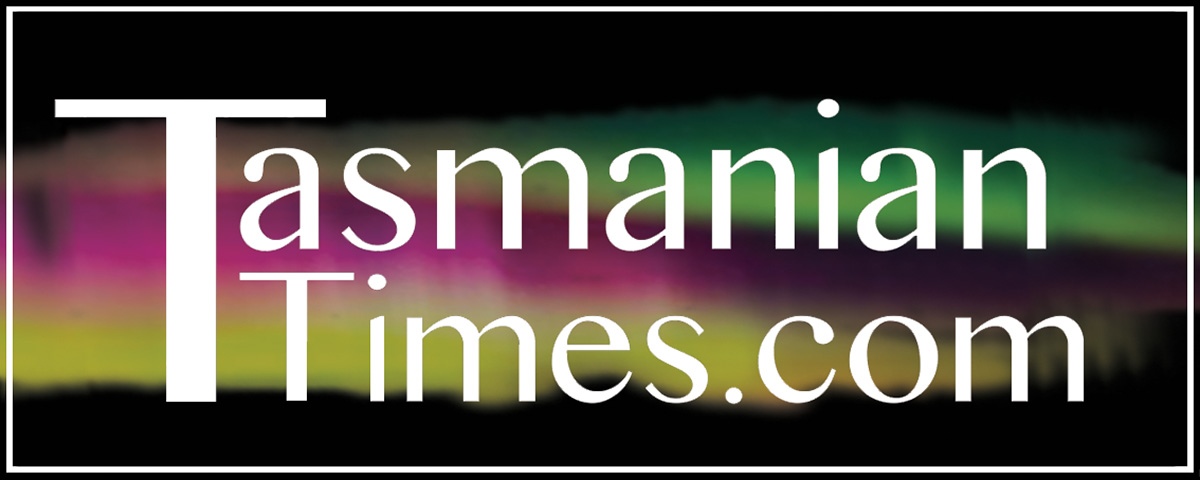 Author Credits: [show_post_categories parent="no" parentcategory="writers" show = "category" hyperlink="yes"]