The Alliance for Gambling Reform today expressed its disappointment with the lack of progress on transparency at Australia's biggest casino company, Crown Resorts.
After Crown's billionaire controlling shareholder James Packer promised to look at improving transparency following sustained Alliance questioning at the AGM in October 2017, the results released to the ASX today showed nothing had changed.
In stark contrast, Crown's biggest Australian rival, Star Entertainment, released its results last week which disclosed that gamblers lost $164.3 million on its 1500 poker machines in the December half, a gain of 5.6% on the previous corresponding period. Star disclosed that its Sydney pokies market share was just above 9% (see p33 of 39 page slide pack) and that pokies provided 28% of the $587.8 million lost by domestic gamblers.
In February 2017, Crown only disclosed (see p4 of slide pack) that its Melbourne property generated $604 million for the half year from "main floor gaming", but there was no breakdown between pokies and tables.
However, this is what James Packer said about transparency at the 2017 Crown AGM:
It's been made abundantly clear that there is a desire from some of our shareholders or some people who are representing legitimate particular groups for there to be more transparency in Crown both on the revenue side and the allocation of revenue between tables and slots, and also on the regulatory side. And I think that that is fair enough. From my perspective I think it's a conversation that the board should have because we are living in a world of more and more transparency… companies have to be more transparent today than they were 10 years ago.
Today, Crown has revealed that during the 6 months to December 31, 2017, gamblers at its Melbourne property lost $618.2 million in "main floor gaming" (see p4 of 17) but there is no disclosure on how much of this came from its 2628 poker machines which have a maximum $10 bet, unlike the $5 maximum bet which applies across the rest of the industry in Victoria.
The Star in Sydney generated total revenue for the half year of $865.8 million, which compared with $1.127 billion at Crown Melbourne in the December half year (up from $1.04 billion previously) and $241.4 million at Crown Perth, well down from $441 million previously. Crown Perth is clearly struggling!
Anna Bardsley, who suffered harm playing pokies at Crown and confronted the board at the AGM, today said she was disappointed Crown wasn't being open about the scale of its enormous poker machine operations.
"Crown Melbourne is clearly the biggest pokies venue in Australia and one of the biggest in the world, but the board is choosing to keep the scale of its windfall from gambling losses secret from investors, the public and those of us who have been harmed by this addictive product," Ms Bardsley said.
Assuming Crown Melbourne has the same annualised revenue from each poker machine as The Star in Sydney ($219,000 per year on 1500 machines totalling $164.3 million in the December half), its 2628 machines will have generated an enormous $575.5 million in losses during calendar 2017. This is the equivalent of 22% of the $2.61 billion lost at Victoria's 501 non-casino pokies venues in 2016-17.
Ms Bardsley said the real harm caused by pokies in Australia is understated because official statistics exclude losses on pokies at casinos, such as Crown Melbourne and The Star in Sydney, which together drain around $1 billion from pokies gamblers.
"Officially, Australians lost $12 billion on pokies in 2015-16, but this data is already out of date and the honest truth is that total pokies losses in calendar 2017 were probably around $14 billion," Ms Bardsley said.
"In Victoria, the often quoted figure of $2.61 billion in pokies losses understates the total harm which exceeds $3 billion but we don't know exactly because both Crown and the state government conspire to keep the precise losses secret. I'm now saying that Crown's 2682 pokies generated losses of $575 million in 2017 based on the Sydney loss rate and if that's wrong, well just release the right figure so we all know."
Victoria's second most lucrative pokies venue, the Epping Plaza Hotel in the City of Whittlesea, generated $11 million from gamblers on its 100 pokies in the December half year, as this official government data shows. This suggests Crown's pokies division is potentially 26 times as lucrative as the next biggest Victorian venue, based on annualised losses of $575 million and $22 million.
The Victorian Government is currently conducting its 5 yearly licence review of Crown Melbourne and The Alliance made this submission calling for a new licence condition which limits any individual shareholder to no more than 20% of the shares in the company. The Alliance is also hoping the government will impose new licence conditions about disclosure of various gambling harm metrics at Crown which are currently kept secret. The detail of these were outlined in this strong Victorian Inter-Church Gambling Taskforce submission to the Crown licence review.
Alliance director and spokesman Tim Costello today called on the Andrews Government to go on in hard on Crown to lift governance and disclosure and reduce the majority voting power of Mr Packer, especially seeing as the promises of improved transparency have not been delivered.
"Given that the Victorian government reveals the money lost on pokies at every RSL and sporting club in Victoria, it is ridiculous the government tolerates such secrecy and poor disclosure at Crown," Mr Costello said.
"If it's good enough for The Star it should be good enough for Crown, which should not be allowed to operate like a secret state in the heart of Melbourne. And if the controlling shareholder won't play ball, the Government should use its licencing power to force through some changes."
Finally, here are links to some of the media coverage following the Crown AGM:
James Packer admits Crown needs to be more transparent Seven News, 26 October 2017. https://twitter.com/7NewsMelbourne/status/923447134111784961
Anna Bardsley and Tim Costello at the Crown AGM Ten News, 26 October 2017 https://twitter.com/tennewsmelb/status/923434325789380608
James Packer to discuss better Crown transparency with board THE AUSTRALIAN, 26 October 2017 https://myaccount.news.com.au/sites/theaustralian/subscribe.html?sourceCode=TAWEB_WRE170_a&mode=premium&dest=https://www.theaustralian.com.au/business/companies/crown-says-high-roller-returns-beating-expectations/news-story/c232e47711b9f2b63cb61ac4d527c5d8&memtype=anonymous
Improved Crown transparency should start with media access and transcripts THE GUARDIAN, 26 October 2017 https://www.theguardian.com/business/2017/oct/26/james-packer-says-more-transparency-on-gambling-harms-may-be-needed
Anna Bardsley tackles James Packer at Crown AGM ABC radio THE WORLD TODAY, 26 October 2017 http://www.abc.net.au/radio/programs/worldtoday/problem-gambler-address-casino-agm/9088572
Stephen Mayne Communications Advisor, Alliance for Gambling Reform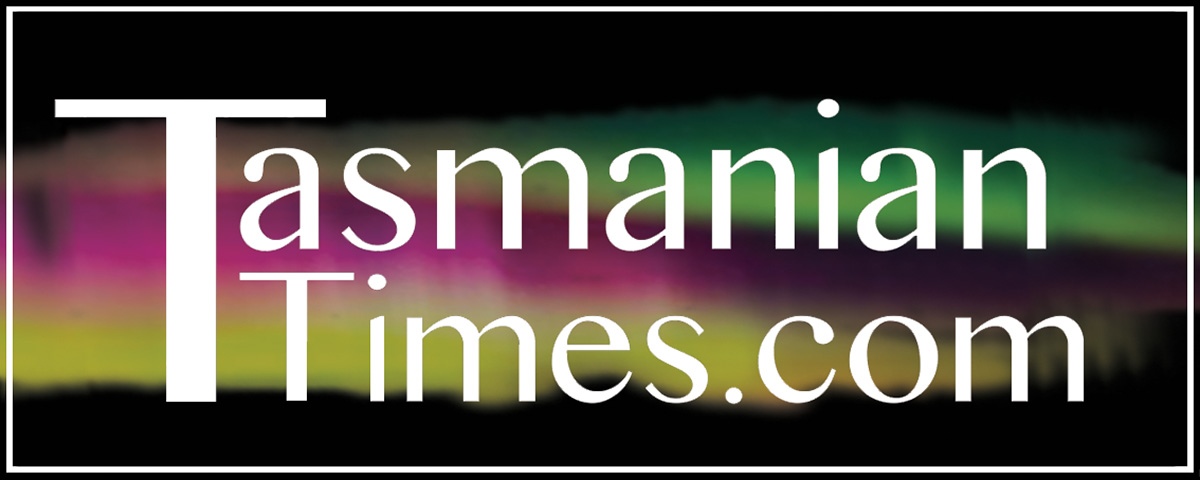 Author Credits: [show_post_categories parent="no" parentcategory="writers" show = "category" hyperlink="yes"]