*Pic: Mohammad bin Salman bin Abdul Aziz Al-Saud ( https://en.wikipedia.org/wiki/Mohammad_bin_Salman )
First published December 16
And, although less widely known, 717 Arab at Constantinople, another 1517 in Syria, Palestine and Egypt, 1717 re Belgrade from the Ottomans, leading to our very own Light Horsemen at Beersheba, leading via very important evens and decisions in the next few years to . . .
"November 2017, when "Mohammed bin Salman is accruing enormous political power and is trying to reshape the way politics is conducted in Saudi Arabia and to reassert Saudi leadership within the region. This is being carried out at a frenetic pace, in contravention to traditional intra-family negotiating and patrimonial conventions, and in a way that seeks to appeal to the younger generation of Saudi citizens by promising reform while removing potential obstacles.
"The recent removal from positions of authority and/or the detention of multiple princes, ministers and wealthy businessmen in a Saudi version of the Night of the Long Knives [or Stalin's Great Purges] is a stunning example of the way in which the crown prince is instituting a winner takes all approach to succession planning. . . . Given he is only in his early 30s, Prince Salman can envisage a half-century on the throne, and to realise his vision for the ¬future and ensure that he experiences a trouble-free accession he needs to eliminate potential rivals, put others on notice as to the price of dissent and ensure that those who replace them understand where the real political power lies.
"At the same time, he needs to create the narrative in which he is the change agent for Saudi society, whereas those who oppose his policies are simply resistant to change and part of the corrupt old order. He is promising a sort of liberalism with a Saudi face, to borrow a Chinese term.
The crown prince has wasted little time since he supplanted his 57-year-old cousin Prince -Mohammed bin Nayef in June. . . In September, more than a dozen clerics and other public figures were detained amid claims they had been working for 'foreign parties against the security of the kingdom". Prince Salman's recent promise to "return Saudi Arabia to moderate Islam" was a further warning to the clerical establishment that those inclined to criticise his policies in the future were taking a risk in doing so. How effective his rewriting of the social contract with the clerical elite is will be a defining ¬element of his rule."
[Details of the current King's sons and other who have been purged.]
" . . it is also about gaining control of SANG, a military force separate from the army that draws heavily from tribal groups loyal to the royal family and whose role is to protect the royal family . . . which guarantees his control over Saudi Arabia's two military forces and internal security. In the space of about five months, Prince Salman has been able to consolidate his control over all the elements of the Saudi security ¬architecture that matter.
"And while the detentions have been couched in terms of fighting corruption, perhaps the most noteworthy aspect of the purge is the creation by royal decree of a Supreme Anti-Corruption Committee [like Xi's Central Commission for Discipline Inspection] chaired by the crown prince and with virtually unfettered powers to investigate and punish those it suspects of acting corruptly.
"A National Anti-Corruption Authority has existed since 2011 but its head will simply become a member of Prince Salman's even more powerful new committee. 'Laws will be applied firmly on everyone who touched public money and didn't protect it or embezzled it, or abused their power and influence,' King Salman's order says. 'This will be applied on those big and small, and we will fear no one.'
[Note how China's Xi Jinping used an 'anti-corruption drive' in consolidating his power.]
"There is little doubt this body will act as a warning to others — a potential star chamber headed by Saudi's next king that announced its creation with the arrests of some of the kingdom's richest and most important people. But at the same time this move may play well with large elements of the Saudi population who have long complained about corruption. Increasing his popularity among the broader population while neutralising potential obstacles to his political and social agenda have been hallmarks of Salman's tenure as crown prince and we should expect more of this in the future.
"To give him credit, Prince Salman appears at least to be following through on some of his announcements about social changes in the kingdom. Grand pronouncements with few practical outcomes have been a feature of Saudi Arabian social reform. Yet the announcement that women will be allowed to drive next year; a relaxation in the need for women to gain their male guardian's permission to access some government health and education services; and the latest announcement that women will be allowed to attend three sporting stadiums once they have been altered to accommodate families all point to a change in social policy since the crown prince's accession. These play well with Saudi youth."
[News stories about these are becoming more common; one interesting point: just how gullible will Australia's feminists (continue to) be about women and Islam.]
"Prince Salman also has bet heavily on economic reforms and his concept for the future Saudi Arabia, encapsulated in his ¬"Vision 2030''. The multisector concept for the way that Saudi Arabia will operate in the future and how it will look is fantastically ambitious in its scope. Plans to reduce Saudi Arabia's economic dependence on oil revenue and to invigorate the private sector have been heard before but other more concrete designs, such as the development of a resort on the Red Sea coast, a multinational technology megacity (to be known as NEOM) that links Jordan and Egypt with Saudi Arabia and an entertainment city close to Riyadh are audacious and grand. . . .
"But for all his bold agenda and decisive actions in shoring up his own accession, doubts remain about the crown prince. After he acceded to his present position he was the subject of a decidedly unflattering profile by the German intelligence agency that was made public, in which he was described as impulsive and headstrong, leading Saudi Arabia on a much more confrontationalist foreign policy trajectory with Iran, ¬irritating other members of the royal family, and cautioning that he may overreach in the adoption of such aggressive policies.
"And his record in the foreign policy field certainly would lend weight to this assessment. The Saudi intervention in Yemen, which Salman as the ¬Defence Minister championed, has not gone well. Poorly planned, overly reliant on technology through its heavily criticised air campaign and lacking a coherent campaign plan, the Saudi-led coalition is still bogged down there more than two years later with little indication it can achieve the aim of the mission.
[What's is "Bush's War" in Arabic? Or, perhaps more significantly, "Soviet Intervention in Afghanistan"?] . . . .
"Elsewhere, the signs are also not good. The standoff with Qatar is another example of how the traditional Saudi way of instituting a diplomatic freeze, followed by the private negotiation of concessions until the requisite mutually agreed degree of submissiveness had been achieved, has been replaced with a public and aggressive campaign of demanding fealty from Doha. . . .
"Then there is Syria, where Saudi Arabia's rebel allies have proven to be riddled with Islamists and strategically ineffective once Damascus's allies decided to double down on their commitment to Bashar al-Assad.
"Of course the Yemen, Qatar and Syria policies are really about stymieing Iranian influence in the region and reasserting Riyadh's leadership role. Prince Salman sees Iran as having increased its influence under former US president Barack Obama's watch, and that Saudi Arabia has not been aggressive or independent enough in pushing back. There are many in the Trump administration who would agree with him. But there is a difference between consolidating power domestically and exerting it regionally. Turkey's President Recep Tayyip Erdogan is a case in point; his domestic political control is unprecedented in contemporary Turkey yet his missteps on the international stage have reduced Turkey's stature.
"Unlike domestic Gulf politics, in regional affairs competitors get to have a real say and to challenge individual primacy using multiple levers of influence. This is a lesson the crown prince has yet to appreciate, although there are positive signs. Rather than absenting itself from Iraq and then complaining about pervasive Iranian influence there, Riyadh has begun trying to establish closer economic and business ties with Baghdad.
"Saudi Arabia has rarely been good at the soft power game but in Iraq this is its only realistic policy option, yet it has never engaged in it. Iran understands and plays the regional political game much better than do the Saudis. Knowing it is a linguistic, ethnic and religious outsider in the region, it seeks to influence rather than control. It thinks strategically and plays a long game. Saudi Arabia, by contrast, has tended to think tactically and substituted financial clout for intellectual and diplomatic effort. In Yemen, Tehran has provided limited logistic support to the Houthi rebels and helped trap the Saudi coalition in a bloody stalemate; in Syria it has expended blood and treasure because of the strategic importance it ascribes to maintaining influence in Syria. . . .
"Prince Salman has adopted a "crash or crash through" [Remember when and where you've seen, read and heard that before?] approach to his many portfolios to date, and the weekend purge is simply the latest manifestation of this. It is a high-risk strategy that, if successful, would fundamentally rewrite the Saudi social contract forever. His readiness to centralise authority and remove potential rivals [the Xi strategy, again] and obstacles to reform is evidence he is serious about fundamentally changing Saudi Arabia and its place in the region.
"The question is whether he is capable of doing this, or whether the system will be able to push back against his domestic program and regional states block his broader leadership aspirations.
"Either scenario has the possibility of creating long-term instability in the region. One thing is for certain, though — Prince Salman is not going to die wondering. The pace at which events are taking place in Saudi Arabia is breathtaking, particularly as they are being driven by someone who may well be in power for a half-century."
Link – http://www.theaustralian.com.au/news/inquirer/prince-salman-wields-his-sword-in-the-house-of-saud/news-story/820271479d3ee913c92d8d9a6114a4f0
(Dr Rodger Shanahan is a Research Fellow at the Lowy Institute.
A former army officer, he had extensive service within the Parachute Battalion Group (PBG) and has had operational service with the UN in South Lebanon and Syria, with the PBG in East Timor, in Beirut during the 2006 war, and in Afghanistan. He was the former director of the Army's Land Warfare Studies Centre, and has also been posted to the Australian Embassies in Riyadh and Abu Dhabi. Dr Shanahan has MAs in International Relations and Middle East Studies from the ANU, and a PhD in Arab and Islamic Studies from the University of Sydney.
He is also a part-time member of the Refugee Review Tribunal. He has written numerous journal, media and policy articles, is a frequent commentator on Middle East issues for Australian and international media, has appeared as an expert witness for several terrorism trials in Australia and is the author of Clans, Parties and Clerics: the Shi'a of Lebanon.)
Wonder what the Arabic for 'perestroika', 'aggiornamento' and 'glasnost' is?
[Some deletions, context notes and changes to paragraphing]
*Leonard Colquhoun taught Years 9 to 11 English and English Literature, together with HSC English in the Victorian and NSW curriculums. Although he rarely got to choose what novels, plays and poetry were in the syllabuses, he was equally rarely disappointed at what was allotted, because "gladly wolde he lerne, and gladly teche" [The Clerk in Geoffrey Chaucer's Canterbury Tales – line 310]. Teaching some of the world's great literature – what's not to like? He reckons that 90% of problems in Australia's schools would be 90% solved if 90% of lessons were by teachers who knew their classroom subjects in depth and breadth, and who had the classroom and allied skills to do so. He hopes one day that education ministers and their bureaucrats, and that university education faculties and their professors, will see things that way too, and that education ministers will tell university authorities that sub-standard graduates will not be registered to work in classrooms. He is particularly contemptuous of those who diss (what is now called) 'direct instruction', those who put more faith in faddish gizmos than in well prepared teachers, and those who have the delusion that long-term 'assignments' and 'projects' can substitute for their own ignorance and incompetence.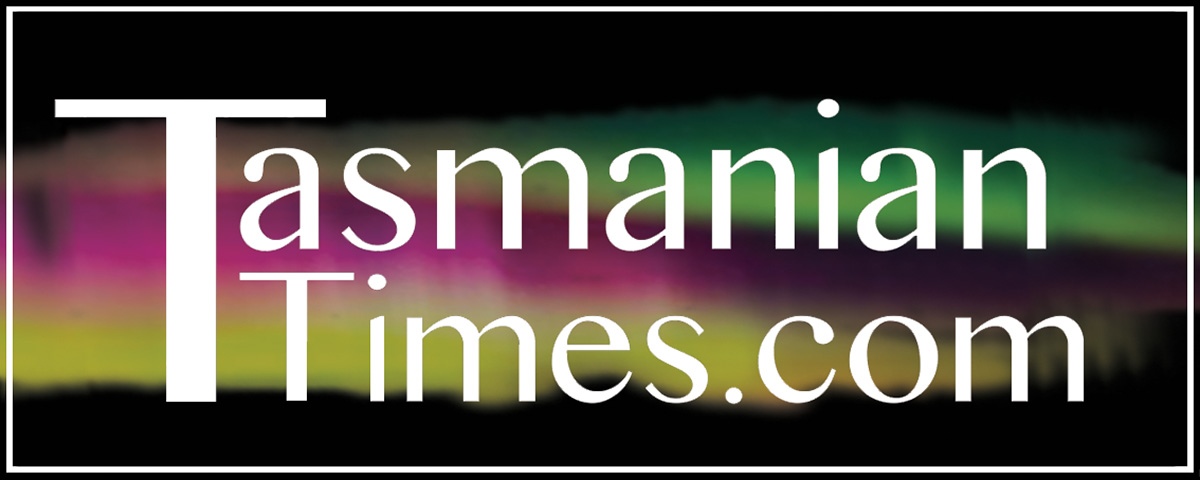 Author Credits: [show_post_categories parent="no" parentcategory="writers" show = "category" hyperlink="yes"]