*Pic: – Ted Mead – A grand Tarkine eucalypt – too big for peelers, too old for sawlogs. These magnificent ancient forests invariably end up as pulverised chip residue at a great financial cost to taxpayers …
First published December 15
At the recent Government Business Enterprise hearings Guy Barnett's spruiked the prosperity of the Tasmanian Forest industry for 2017. This was yet another falsehood by the minister himself.
In fact it was a tumultuous year for FT/ STT, and the firesale of flogging–off their hardwood plantations for a song proved how diabolical their present scenario is. So what is the government really doing to address the native forestry industry's afflictions?
Sadly … nothing beyond business as usual!
At the GBE hearings Guy Barnett was heavily criticised by Legislative Councillors for his 'political' answers when it came to questions about STT's quest for FSC, and the sale of the hardwood plantations. Barnett repeatedly blamed "lockups" for the industry woes, calling it a "stuff up", which he said has caused "no end of pain" for the industry, and stated that he was "working like a Trojan" to rebuild the forest industry.
Well Guy, it's an epic Trojan failure because economists ( eg, John Lawrence ) are constantly remind us that this dysfunctional GBE is essentially trading insolvent, with a very limited resource market future beyond so-called "residues".
It's bleedingly obvious that STT's woeful financial disposition is fundamentally due to its operations geared around an ongoing heavily-subsidised woodchip supply rather than establishing a sustainable sawlog industry and downstream processing for Tasmania's quality native timber resources.
The Hodgman government's robotic thinking continues to see the well-greased wheels of insatiable native forest logging in Tasmania grinding away at decimating High Conservation Areas. To put it simply, they know no other way to utilise a finite resource beyond recklessly mismanaging it at a high cost to the taxpayer and the environment.
Madness is an understatement, and STT needs to be dissolved pronto for every reason thinkable!
With the election looming early next year, forestry and its massive debts, all which has come at a cost to Tasmania's essential services, may be a notable issue for concerned voters.
But is there an alternative view elsewhere in Tasmania's political system?
MLC member for Labor in Elwick, Josh Willie, hasn't presented a different view, in fact he recently stated that the Tasmanian Labor Party has accepted that a $25 million per year prop-up of the forestry GBE was going to perpetuate!
The Greens in 2012 were also divided and duped regarding the TFA agreement, and notably the compensation gifts allocated to industry and its dubious contractors. Being inside cabinet gave the Greens insight to the machinations of the TFA process that ultimately manipulated them.
Meanwhile logging of the Tarkine's High Conservation Areas are scheduled this summer.
According to the current 3-year Wood Production plan numerous logging coupes are scheduled for the Tarkine late in summer.
The Frankland, Rapid and Que River coupes in the Tarkine clearly show what a failure the government's stone-age ideology is. The cost-negative logging of these High Conservation Areas are frequently undertaken with low-volume resource extraction, whilst concurrently creating environmental impacts.
So what will it take to alert voters that logging of native forests HCA in Tasmania should cease?
Do we need to see our health and education systems crumble before there is change to propping up an unviable GBE?
Will the Hodgman government, in desperation, attempt to log a contentious forest area soon in the hope that it will get them over the line at the ballot box?
Will there be logging in the Tarkine's wild forests this summer prior to election day?
Somehow I can feel another forestry blockade coming on …
Ted Mead has been working on conservation issues for over 35 years, and continues to be frustrated to see the island's magnificent wild forests being plundered for basically woodchips. Ted condemns the loss of such priceless heritage, and claims that these globally significant forests are worth more standing both to Tasmania and our worldly future.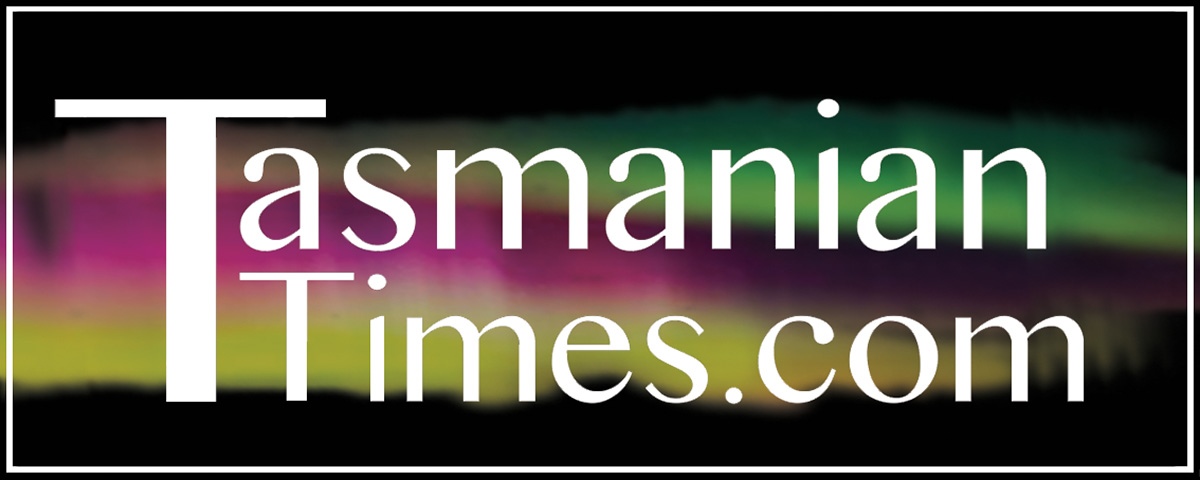 Author Credits: [show_post_categories parent="no" parentcategory="writers" show = "category" hyperlink="yes"]