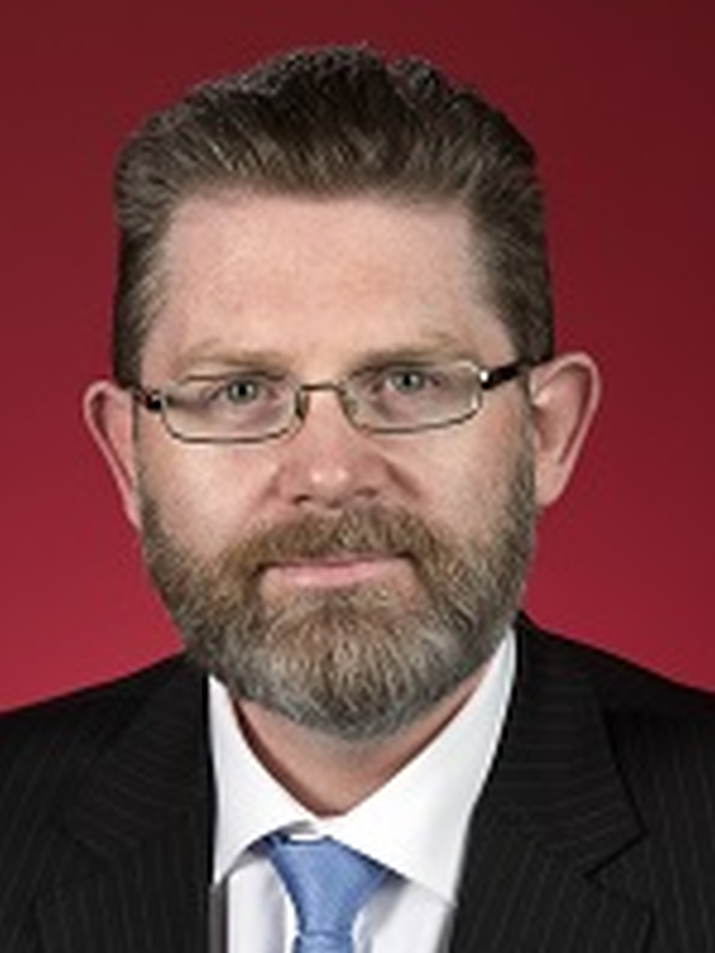 First published November 15
It appears from the statements issued by a Senator Scott Ryan, then Special Minister of State, and Antony Green, the ABC guru on election matters, and Senator George Brandis, the Attorney-General, that they all consider those who fail the dual nationality test are liable to repay their salary and entitlements.
This is hardly surprising since that is the law!
In particular the Attorney General Brandis' dictum over Ludlam, as quoted below and applied out of hatred for the Greens, nails all those who have now lost their jobs as professional politicians.
The Australian Electoral Commission, in its briefing paper for all candidates, makes the situation quite clear …
42. It is a candidate's own responsibility to ensure that his or her qualifications for candidacy meet the requirements set out in the Constitution and the Act. With respect to s. 44(i) of the Constitution, intending candidates holding dual citizenship should take 'all reasonable steps', as per the ruling of the High Court in Sykes v Cleary, to renounce their other citizenship before nomination……In all other cases of possible disqualification under s. 44 of the constitution, it is recommended that intending candidates seek their own legal advice.
Failure to do so incurs penalties under the Criminal Code Act 1995 – and rightly so.
The taxpayers have incurred considerable costs in the case of a new election for the House of Representatives, as for example, those incurred by negligence in the case of Joyce and Alexander.
Part 7.4—False or misleading statements
Division 136—False or misleading statements in applications
136.1 False or misleading statements in applications
Knowledge
(1) A person commits an offence if:
(a) the person makes a statement (whether orally, in a document or in any other way); and
(b) the person does so knowing that the statement:
(i) is false or misleading; or
(ii) omits any matter or thing without which the statement is misleading; and
(c) the statement is made in, or in connection with:
(i) an application for a licence, permit or authority; or
(ii) an application for registration; or
(iii) an application or claim for a benefit; and
(d) any of the following subparagraphs applies:
(i) the statement is made to a Commonwealth entity;
(ii) the statement is made to a person who is exercising powers or performing functions under, or in connection with, a law of the Commonwealth;
(iii) the statement is made in compliance or purported compliance with a law of the Commonwealth.
Penalty: Imprisonment for 12 months.
Senator Ryan: I ask – will you please put your hounds onto Senator Abetz, Mr Joyce and Mr Alexander by using your powers as the Special Minister of State?
Additionally, I ask you to demand that all their documentation be placed before the Parliament – with prosecution for their having made any statement which may construed as false and misleading.
Bear in mind that they all declared [i]nothing to see here[/i] on their nomination forms – while knowing that they had a parent who gave them their inherited dual nationality.
For this, use the same eagerness exercised by those robots acting on behalf of your government to enforce the Centrelink purges over payments to the poor and deserving.
Members of the Australian Parliament are not above the law, and in the interests of fairness they must be made subject to its demands.
These parliamentarians should not be allowed to stand again until the matter is settled by the courts under the requirements of the Public Governance, Performance and Accountability Act 2013 – as administered by one Senator Ryan.
If no action is taken I will consider initiating a Crowdfunding project, through the good offices of Tasmanian Times and Getup, over Senator Ryan and his dereliction of duty as the responsible minister. This will bring you and your party, and all our pollies, into even further disrepute.
It will enable those burnt by the Robots from Centrelink to gain some revenge for it will show that in egalitarian Australia there is [i]not[/i] one rule for the rich, powerful and politically protected – and another for the poor and downtrodden.
Events are moving fast in Canberra.
Since the above was written Senator Scott Ryan has become the President of the Senate.
This removed Ryan from Cabinet thereby preventing him from prosecuting the matter of Joyce and Alexander in the Lower House suggested by him in his press release below.
Ryan can now ensure that his statements from a former life are only effective in the Senate – I suggest that his powers have been greatly curtailed.
The right wing conservatives in Parliament – out of a hatred of the Greens – brought down Ludlam and Waters; now all around them others are self-immolating.
Keep up the good work Erich … you set the standard.
http://scottryan.com.au/homepage/media-statement-arrangements-regarding-debts
Media statement – Arrangements regarding debts – Senator Scott Ryan
Posted on Nov 3, 2017 in Homepage, Media, Media Releases |
I wish to correct erroneous reports regarding the arrangements around possible debts for parliamentarians ruled ineligible by the High Court.
Consistent with previous cases, where the High Court has ruled a parliamentarian ineligible, consideration will be given to the potential debt to the Commonwealth that arises from past payment of salaries and allowances, and other costs of office.
The Department of Finance, the Independent Parliamentary Expenses Authority and the Department of the House of Representatives (for Members of the House) or Department of the Senate (for Senators) will determine the appropriate action regarding each debt – pursuant to requirements in the Public Governance, Performance and Accountability Act 2013.
The process is underway to calculate debts, with officials currently working to determine the relevant details for each individual involved.
In similar cases earlier this term, these debts have comprised salaries and electorate allowances, as well as non-salary expenses, including superannuation, staff expenses and travel expenses.
Any action relating to debts to the Commonwealth are the responsibility of the relevant department and officials, not parliamentarians or ministers.
For any debts that the former parliamentarians owe to the Commonwealth, they will be eligible to apply for a waiver of debt, as can anyone with a debt to the Commonwealth.
I regularly receive and consider applications for a debt waiver from Australians with debts to the Commonwealth, to agencies such as Centrelink or the Australian Tax Office.
I consider each case on its merits. I intend to continue this practice.
Is a disqualified Member or Senator required to repay salary and entitlements
In the past Parliament has requested repayment from disqualified Members and Senators, but always waives the requirement on request.
As noted above, the votes of a disqualified Senator still stand and their service is still recognised. That means the Parliament recognises the Senator was working as a Senator and was entitled to their payment, and also acknowledges that the Member or Senator was engaged in their work as a representative of their constituents.
The Vardon ruling mentioned above also decided that the replacement Senator does not become entitled to salary of the disqualified Senator from the start of their term. So even though Irina Dunn was elected by a re-count of votes from the 1987 election as a replacement for Senator Robert Wood, she was not entitled to salary from the date of the election, her service only recognised from the date the High Court ruled her as Wood's replacement.
It is the government and parliament that is responsible for the payments made to disqualified Members and Senators and it can choose to allow payments even when the High Court has ruled disqualification.
Contact Antony Green
SBS News …
Attorney-General George Brandis has no sympathy for Scott Ludlam who he said had been extremely negligent when he ran for the Senate at three elections despite still being a New Zealand citizen,
Mr Ludlam resigned his West Australian senate seat on Friday when it was brought to his attention that he still held dual Australian-New Zealand citizenship, making him ineligible to hold office.
Senator Brandis noted Mr Ludlam had been "very ungracious" and "extremely mean-spirited" when former South Australian senator Bob Day was also found to be ineligible for election earlier this year.
"So I don't think we should shed too many tears over the consequences of Mr Ludlum's own negligence," he told Sky News on Sunday.
He expects the High Court will order a "countback" of the vote for the WA senate election last year, which will "almost certainly" result in the election of another Greens senator.
Senator Brandis said Mr Ludlam could face a substantial debt repayment for the salary and allowances he received during his tenure as a senator.
He said there is also a "100 pounds" fine for every day that a person not eligible to sit does sit in the Senate.
"Whether or not debt would be waived as it has been on previous occasions is a matter for the Special Minister of State, Senator Scott Ryan," he said.
The former deputy Greens leader was first elected in 2007 and retained his West Australian seat at the 2013 and 2016 elections.
*John Hawkins was born and educated in England. He has lived in Tasmania for 13 years. He is the author of "Australian Silver 1800–1900" and "Thomas Cole and Victorian Clockmaking" and "The Hawkins Zoomorphic Collection" as well as "The Al Tajir Collection of Silver and Gold" and nearly 100 articles on the Australian Decorative Arts. He is a Past President and Life Member of The Australian Art & Antique Dealers Association. John has lived in Australia for 50 years and is 75 this year. In two of the world's longest endurance marathons and in the only teams to ever complete these two events, he drove his four-in-hand team from Melbourne to Sydney in 1985 and from Sydney to Brisbane in 1988.
• ABC: Citizenship saga: Why disqualified MPs and senators won't have to repay their salaries … But how is it fair when taxpayers are forced to repay welfare debts all the time? That is a fair point. With eight MPs ensnared in the crisis, and possibly more to come, the government could in theory claim back millions of dollars in salaries …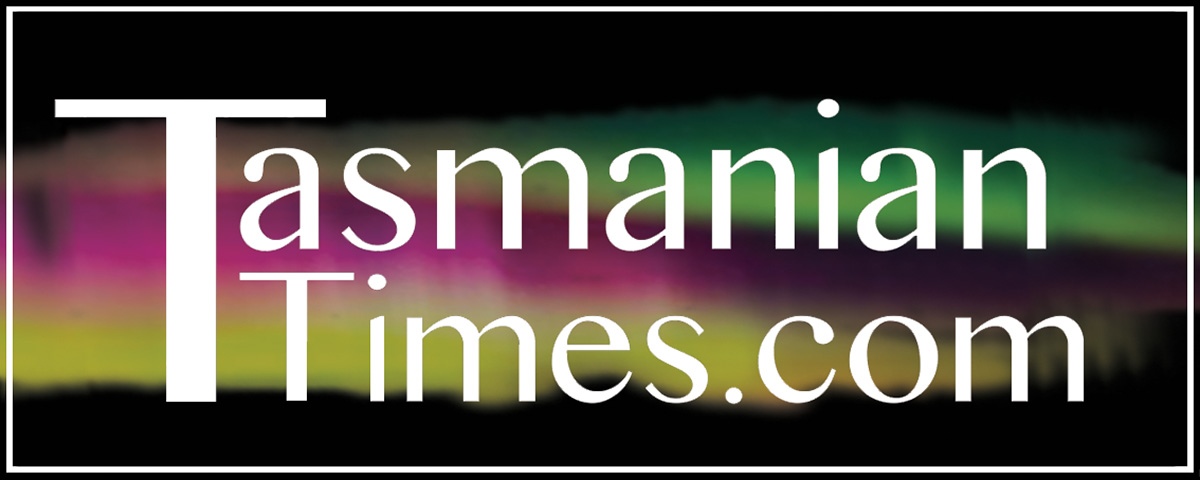 Author Credits: [show_post_categories parent="no" parentcategory="writers" show = "category" hyperlink="yes"]