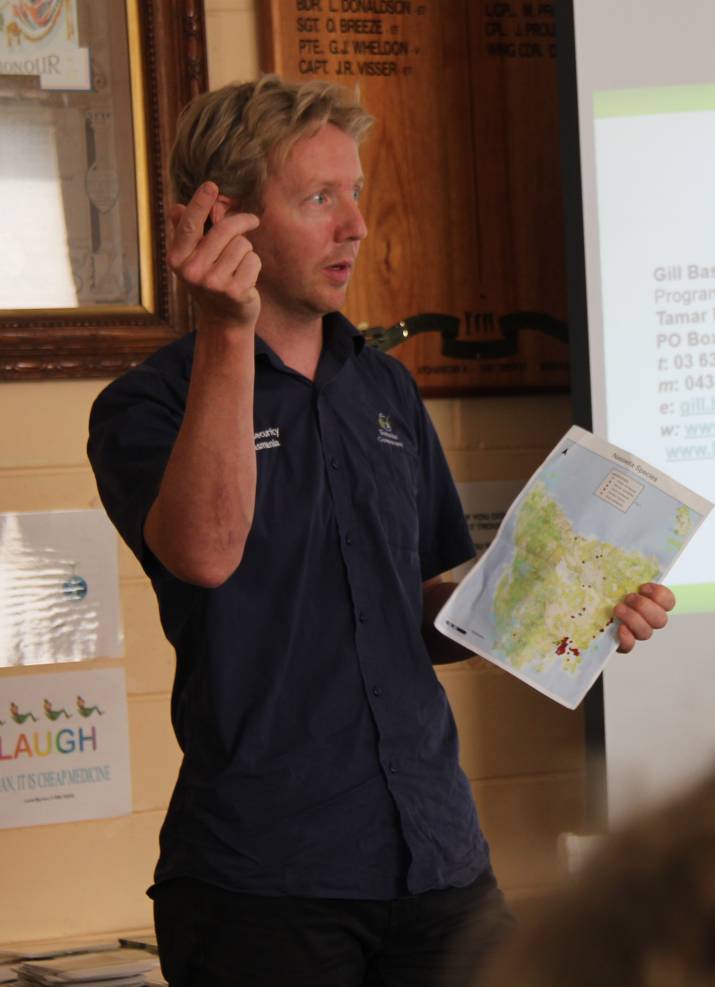 Jarrah Vercoe, Coordinator, Established Pests and Weeds Program, Department of Primary Industries, Parks, Water and Environment presenting to the community on Serrated Tussock at Hillwood on Thursday.
Landholders concerned about the potential of the agricultural and environmental weed serrated tussock (Nassella trichotoma) to expand its range and affect environmental and agricultural assets and property prices, say that offering to assist affected neighbours with its control is one approach that rarely happens, but works!
Serrated tussock is a highly invasive weed of temperate Australia and is one of Australia's worst weeds, selected as a weed of national significance due to its invasiveness, potential for spread, social, economic and environmental impacts. It is an ever present threat to the grazing industry and our native grasslands as its seeds can travel kilometres with the wind and water as well as with stock and machinery movement and often brought in with imported hay. Serrated tussock is difficult to identify due to its similarity to many native tussock grasses (Poa spp).
Coordinating group Tamar NRM's president Roger Tyshing said "Tamar Valley branch of Tasmanian Farmers & Graziers Association and East Tamar Landcare group deserve credit for taking the initiative in funding the purchase of chemical and providing the volunteers required to treat the known occurrence of Serrated Tussock. Tamar NRM negotiated with the landholders affected, arranged the site inspections, and the attendance of a Biosecurity Tasmania project officer to assist with identification and control advice." "This collaborative approach of addressing emergent weeds before they establish is a model other regions could learn from, rather than relying on the current system of compliance which is too slow moving when we are dealing with eradication of an invasive weed species like serrated tussock."
Tamar NRM then co-ordinated a public education forum at Hillwood on Thursday where the nassella weeds coordinator, Jarrah Vercoe, Department of Primary Industries, Parks, Water and Environment briefed the community on Serrated Tussock. Tamar Valley landholders and local government representatives learnt about key identification features and best practice management.
Program Co-ordinator for Tamar NRM Greg Lundstrom said "We first started the "Keep the Tamar Valley Serrated Tussock Free" campaign in 2010, and decided at our weeds working group meeting in March that it's time to double up on the effort and take on the fight again. This is a weed that we can't afford and don't want it to spread as it has done in the south east of the state". Holding the workshop was one positive step and the community will need to remain vigilant for a decade or so until we are sure its eradicated."
In 2010 the three Tamar Valley councils and Tamar NRM signed the 20-year commitment to monitor serrated tussock, create community awareness to keep the Tamar Valley Serrated Tussock free.
Serrated tussock is unpalatable to stock, it is of such poor nutritional value that livestock forced to graze serrated tussock can starve to death with a full stomach. Large infestations can reduce pasture productivity by up to 95%. The estimated economic losses associated with Serrated Tussock, a combination of cost of control and loss of production, are estimated to be somewhere in the order of $40M in NSW and $5M in Vic.
The compliance aspects of serrated tussock control falls to the Department of Primary Industries, Parks, Water and Environment (DPIPWE). This includes reminding landholders of their obligations. However, Tamar NRM see the current community driven support response, working co-operatively with the landholders, as the best way forward in ridding the region of serrated tussock. Tamar NRM will work with landholders on control follow up and monitoring.
Tamar NRM
PO Box 396, Launceston TAS 7250
Phone: 03 6323-3310
Website: www.tamarnrm.com.au
www.facebook.com/TamarNRM15
Greg Lundstrom Program Co-ordinator, Tamar NRM PO Box 396, Launceston TAS 7250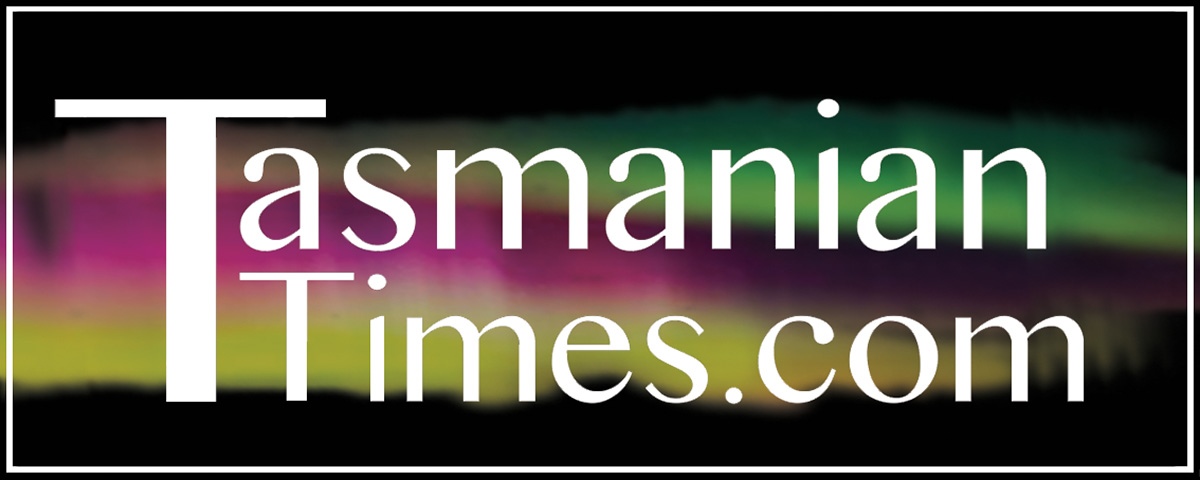 Author Credits: [show_post_categories parent="no" parentcategory="writers" show = "category" hyperlink="yes"]