TASSIE TEEN – www.tassieteen.com.au
A single parent of three youths living in Southern Tasmania, when my teenagers started to show unusual levels of anxiety and stress, I got a fast tracked education into youth mental health and the major issues that are arising for most young people in Australia; and as it turns out, particularly poor for Tasmanian youth.
I knew that there were some body image issues going on, but I have to admit that I wasn't expecting it to be leading to a mass prevalence of eating disorders, and such hyper-sexualised and dangerous behaviours in our community – and not just for teenagers, but in early childhood as well. As recent reports and demonstrations are showing, sexual assault is also a major issue in our universities.
When looking for information and support for my own family, I found that most health services are operating at crisis levels and that getting preventative advice and direction for my youth was actually very challenging. It took a lot of time to get my head around the issues as well as to identify quality information and resources – ten months of serious dedication as a matter of fact. It's any wonder that many youth and their families, have disengaged and are struggling with poor mental health.
And that's how Tassie Teen originated, in a nutshell. Having realised just how difficult it is to find the support we need, I felt that Tassie Teen just had to be shared. That started as Facebook kind of sharing and is now a website and monthly newsletter! I've had great support and encouragement from within the Youth and Health sector, and I'm told that it's a very useful tool for those working with youth, as well as parents and youths themselves. It's a big time saver for everyone – and possibly even a life saver. I'm very proud of this achievement but there is so much more to do!
Destigmatising Mental Illness and encouraging Help Seeking Behaviour is definitely the right direction …
I also really believe in directly addressing the underlying issues and we know what some of them are. Stress, Body Image, Alcohol & Drugs are the main issues that young people are consistently battling, according to the past five Mission Australia Youth Surveys.
Earlier in the year I held two film events at the State Cinema to address body image (Embrace) and media technology (Screenagers). Both were successful evenings that were attended by parents, youth and educators, many who have continued to engage with Tassie Teen. It's been great to see some Councils pick up these films and to host their own events locally and I hope to see this continue to work on this throughout Tassie! My final event for the year features:
Glen Gerreyn & Melinda Tankard-Reist on Youth Mental Health & Wellbeing …
My last event for the year, will host two national youth advocates on the night and I am also thankful to the City of Hobart for granting us use of the Town hall and showing their support of these issues.
Both speakers are nationally recognised, regularly present in schools and to parent communities and have an amazing impact on their audiences. We'll hear from them on Body Image, Media, Health, Drugs, Alcohol and what we can do to better support the young people in our lives. Please join us for this very rare opportunity to hear from such passionate parents who have been willing to tackle some of the most difficult and uncomfortable issues. Tickets are available via the Tassie Teen homepage, Facebook Page or Eventbrite.
Tassie Teen is about helping young people and their families to find the help that they need and preferably before the hard times hit. But it is also a great tool for when they do. There are articles and videos about the various concerns of young people as well as inspirational resources and services to access on and offline. The website includes national youth resources that are relevant and also points to state wide services and opportunities by region.
I've been working on this myself for the past year now, and entirely self funding my projects (well, with the support of a wonderful partner!) I now find that it's time to seek extended support from the community. Designing and bringing together Tassie Teen required significant input, and in order to continue it's development and maintain its currency is going to need continued support. As such, I've started a MyCause campaign, and would greatly appreciate donations for the coming year. I am definitely open to collaborating and sponsorship opportunities. You can find this campaign on the website Contact Page or on the MyCause site itself.
Whilst the journey has been challenging at times, it is certainly my pleasure to present the community with something that is information rich and celebratory of some of the excellent resources and opportunities that are available, and now we know where to find them.
Event link: https://www.eventbrite.com/e/its-time-we-talked-body-positive-tickets-37585360826
MyCause link: https://www.mycause.com.au/page/162917/tassie-teen-empowering-youth-in-tasmania
Facebook: https://www.facebook.com/TassieTeen/
Ines Carver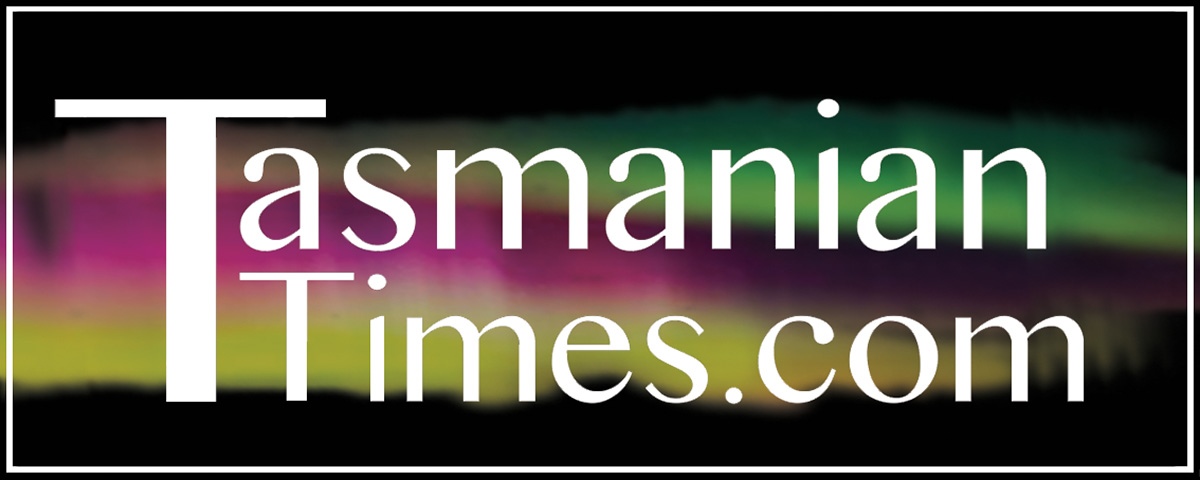 Author Credits: [show_post_categories parent="no" parentcategory="writers" show = "category" hyperlink="yes"]