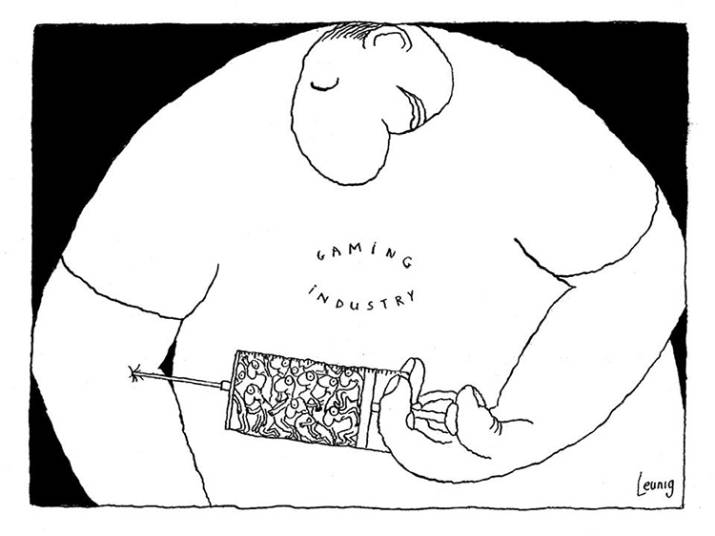 *Cartoon: Leunig, used with permission, http://www.leunig.com.au/
First published August 11
Removing poker machines from hotels and clubs would be a boon for the Tasmanian economy, a new independent economic report has found.
John Mangan, Professor of Economics at the University of Queensland, investigated the likely impact of Anglicare's recommendation that poker machines be removed from hotels and clubs. He has provided the report to the Joint Select Committee on Future Gaming Markets.
Professor Mangan's ground-breaking report made clear there would be significant economic advantages to the state in removing poker machines from suburban venues.
"Taking poker machines out of Tasmanian hotels and clubs would see up to $113 million in spending re-directed into other local businesses," said Professor Mangan. "That would benefit the local economy and create jobs, while at the same time reducing the social costs caused by having poker machines in suburbs and regional towns."
Professor Mangan found much of the money lost to poker machines left Tasmania, going interstate via poker machine leases or to private shareholders. In terms of taxation, poker machine gambling revenue accounted for less than one per cent of State income.
"My report spells out the minimal economic contribution made to the Tasmanian economy under the current arrangements, and the timely opportunity for economic benefit if poker machines were confined to casinos," said Professor Mangan.
The report modelled three scenarios with different proportions of redirected poker machine spending, all of which showed increases in Gross State Product and employment. "The results show that poker machines not only make little contribution to the Tasmanian economy currently, but that restricting their location would provide economic benefit and more jobs for Tasmanians," said Professor Mangan.
The report predicted that jobs affected by removing poker machines from hotels and clubs would be quickly absorbed by other growing service industries. "The Tasmanian economy is in a period of growth, making this an opportune time to implement change in this industry." said Professor Mangan.
Anglicare Tasmania welcomed the report which shows it's in the best economic interests of Tasmania to remove poker machines from hotels and clubs. "Evidence has always been clear on the devastating harm that poker machines cause to Tasmanian families," said Meg Webb of Anglicare's Social Action and Research Centre. "They are a demonstrably dangerous product which has no place clustered in our most disadvantaged communities."
"This report adds an economic argument to the considerable social and health evidence that shows Tasmania would benefit from taking poker machines out of our local suburbs," said Ms Webb. "Tasmanians already recognise that poker machines are a product designed to addict and rigged to win, and their social cost is simply too high". Four out of five Tasmanians want poker machines reduced in number or removed entirely from local venues.
Ms Webb said that, importantly, Professor Mangan's economic modelling included the consideration of the social cost of poker machines in Tasmania.
"To ignore the social cost of the damage caused by poker machines would be misleading," she said, "When we consider the economic impact of other dangerous products, such as cigarettes, we factor in the costs of the harm they cause," she said. "It makes sense to do so".
This report adds to the momentum for change on the issue of poker machines in Tasmania. "We are at cross-roads," said Ms Webb. "Behind us is public policy made in the interests of a few and at a cost to too many, ahead of us is the opportunity to make positive change on all fronts, social and economic."
"When the current licence ends, the way forward for the State Government is clear; take poker machines out of our suburbs for a healthier and more prosperous Tasmania," she said.
Download, read for yourself, the Mangan Tasmanian Poker Machine Study …
Mangan_Tasmanian_Poker_Machine_Study_02082017.pdf
www.anglicare-tas.org.au
EARLIER on Tasmanian Times …

The cover of James Boyce's book which is an expose of gambling in Tasmania …
• James Boyce on: The massive public subsidy of a private family-owned firm …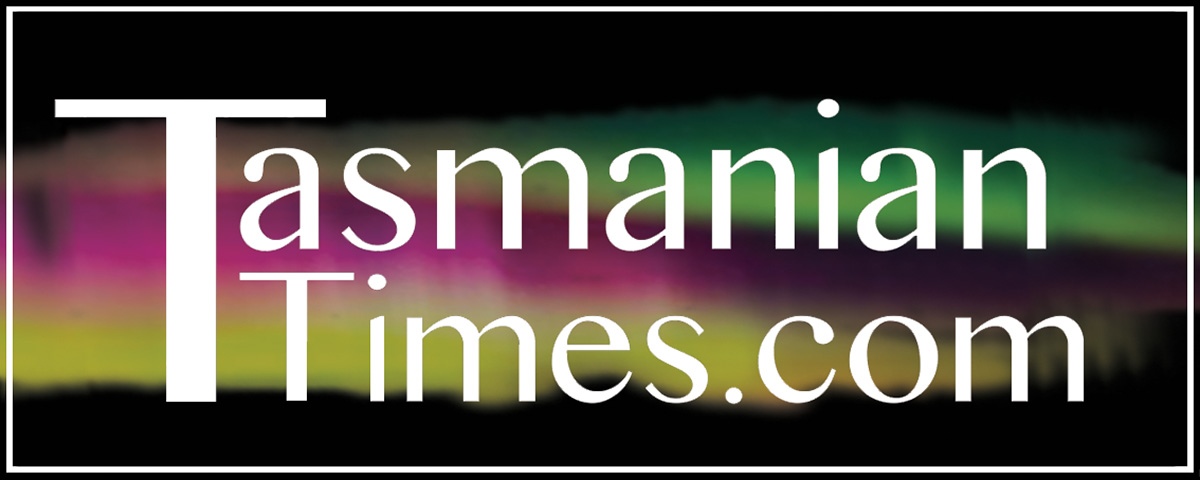 Author Credits: [show_post_categories parent="no" parentcategory="writers" show = "category" hyperlink="yes"]