I love also this Culture Change for our country!
In 2000 AFL CEO Wayne Jackson publicly stated that society wasn't ready to see women playing AFL.
He fortunately changed his mind in 2003 and supported a national championship with a $5000 grant (very generous).
It, however, marked a turning point – the AFL had begun in their minds to seriously invest in female participation.
Australian rules football in Tasmania has a history dating back to the 1860s, with the state having the distinction of being the first place outside of Victoria to play the sport.
Yet we still are not supported by the AFL to have our own Tasmanian Team in a National Competition. However, despite not being represented in a national competition, Aussie rules it is claimed remains the most popular sport in the state, and has the second highest participation rate in the country.
The Tasmanian Women's Football League (TWFL) was established in 2007 and on Wednesday 19 April 2017, AFL Tasmania announced the formation of the TSLW. A five-team woman's league comprising: Clarence; Burnie Dockers; Glenorchy; Launceston and Tigers F C competing over a 15-round season which commenced on Saturday 29 April 2017.
This year alone, clubs such as Mount Barker in South Australia, Ipswich in Queensland and Singleton in New South Wales fielded their first ever senior women's teams and here in Tasmania a new female team the Tigers from Kingborough made their debut.
Women's football began to be organised in the early 20th century, but for several decades occurred mostly in the form of scratch matches and one-off exhibition games. State-based leagues emerged in the 1980s.
The AFL Women's National Championships were inaugurated in 1992. AFL Women's National Competition backed by the AFL commenced its inaugural season this year with teams formed by existing AFL clubs, eight-teams were awarded licences to participate.
The success of the Lions' women's team looks like the best news the AFL has had in Queensland in a decade. The code is booming among females – 85,000 participants and rising – this represents that 30% of all Queensland participants are now female.
This growth of the women's game in the sunshine state is amazing. In terms of female participation, the game has grown at a rate of 37 per cent for each of the past four years. Fifty new women's teams were formed in Queensland just last year. This is a significant outcome for not just Queensland but for the game nationally because Brisbane is where the competition between the four football codes is at its fiercest and most intense.
The fourth exhibition match of women's AFL football between Melbourne and the Western Bulldogs featured the country's very best women's footballers who had been drafted into the two teams.
Significantly different for this game of women's football was not just that it was telecast by the Seven Network but that it rated so highly with more people watching the game than those who tuned in to watch Adelaide v Essendon. The national audience peaked at 501,000, which would cause any television executive to sit up and take notice. The women had the skills, balance, fitness, aggression and a truly competitive edge that defines good sportspeople. If the statistics are correct, there are nearly 200,000 women participating in AFL football nationally. Female Football continues to grow at a rapid rate and the excellent factor is the increasing participation and clubs are still attracting new players who have never played the game before.
Interestingly not so long ago, there wasn't anyone on the AFL Commission who saw a great need to back a women's league. No one except Sam Mostyn. With a background in government and corporate affairs, she was the first woman appointed to the game's hierarchy back in 2005 and served as a Commissioner until recently.
"Early on, I just wanted the respect and acknowledgment that girls and women wanted the same opportunities to play footy as boys and men," says Mostyn.
After taking a seat at the Commission, Mostyn increasingly discovered signs women should be given a greater role. She travelled to remote pockets of Cape York and saw the joy on women's faces as they played footy. She witnessed the happiness and the sense of belonging other women in a local Perth competition felt. At every footy oval, in every state and territory of Australia, Mostyn noticed the same thing: the hype, the elation, the passion and the love women have for AFL.
"To not act on behalf of the women and girls who loved this game would have been unconscionable," says Mostyn. "I took my place at that Commission table very seriously, on behalf of the football community who weren't being heard, to advocate for them.
Gillon McLaughlan saw that "In the long-term, it made good business sense as a key part of the AFL's growth. Bringing new people in, not just as players but parents, coaches, administrators. Ultimately this will impact cultural change across our industry.
Local government, together with the State leagues and the AFL can all assist clubs to achieve the best-possible facilities. The AFL must provide the infrastructure for the girls to play. We here in Tasmania have a tremendous opportunity to develop an AFL standard facility at Seven Mile Beach via Federal Funding and what could and should attract AFL funding. If only the AFL would loosen its purse strings in favour of Tasmanian football. It is absolutely time for AFL to invest in infrastructure in this State.
This facility would provide a home for our Tasmanian Teams of the future – men and women. Chyloe Kurdas Media Manager for the Victorian Women's Football League in the early 2000s. says 'We have a very gendered society and culture, so when the most powerful sporting organisation in the country acknowledges and treats women equally, it filters down to broader society. This will forever change Australian culture.' In the Daily Telegraph Yvette Andrews, a founding player of the Sydney Women's AFL and a member of the first National Women's AFL Advisory Committee wrote: "In 2016 women and girls made up 27 per cent of the 1.4 million players nationwide. A new era of women's sport is creating an inclusive environment that finally taps into the athletic potential of half the population. This increased involvement of women and girls will change a fundamental part of Australian culture".
Sport produces multiple benefits regardless of gender, race, or other differentiating factors. Sports participation is beneficial for physical and social/psychological development nowhere more so than with young people. Sport promotes responsible social behaviours, greater academic success, confidence in one's physical abilities, appreciation of personal health and fitness, and strong social bonds with individuals and institutions.
Applying what is learnt in sport can assist in dealing with difficult people, undertaking a job under pressure, sticking with a hard task, ignoring doubters, respecting and benefitting from the strengths of others, finding personal worth, being responsible for yourself and in turn for others and showing respect to those around you, accepting discipline. Greater participation in sport is a societal positive.
The popularity of Women's Football, therefore, will have long-term positive effects on the overall well-being and livelihood of our girls and women which they can then apply in other domains of their lives, such as employment, civic leadership and advocacy. So, while there will be added pressure on the provision of improved facilities from a Local Government perspective if you weigh this up against the massive benefits to society greater female participation in sport can bring there are only positives to be seen. By the way grassroots women's clubs are always looking for volunteers; if you'd like to get involved in the fastest-growing female sport in the country, I suggest it's not too late contact your local club today!
Alderman Debra Thurley, Clarence City Council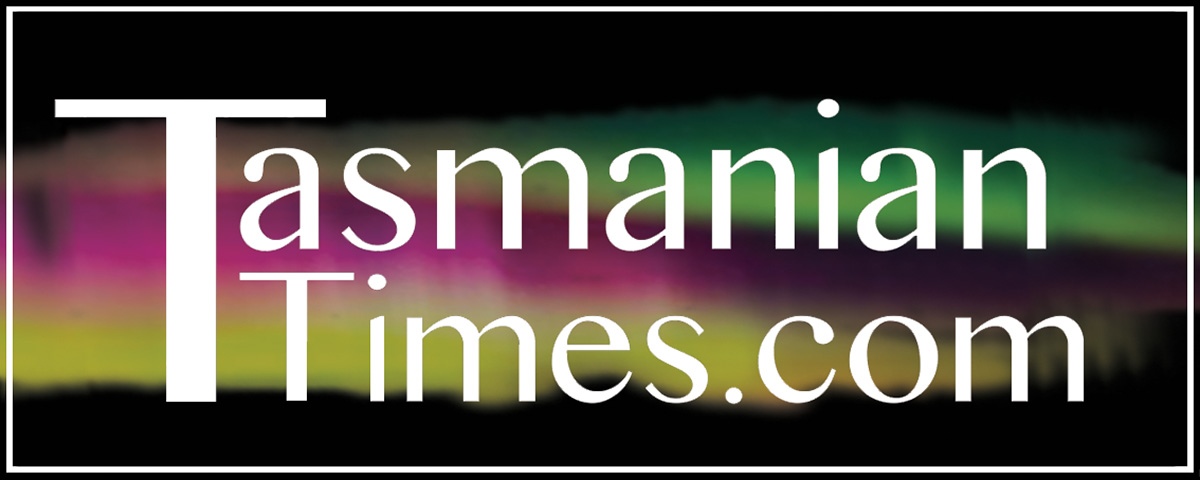 Author Credits: [show_post_categories parent="no" parentcategory="writers" show = "category" hyperlink="yes"]