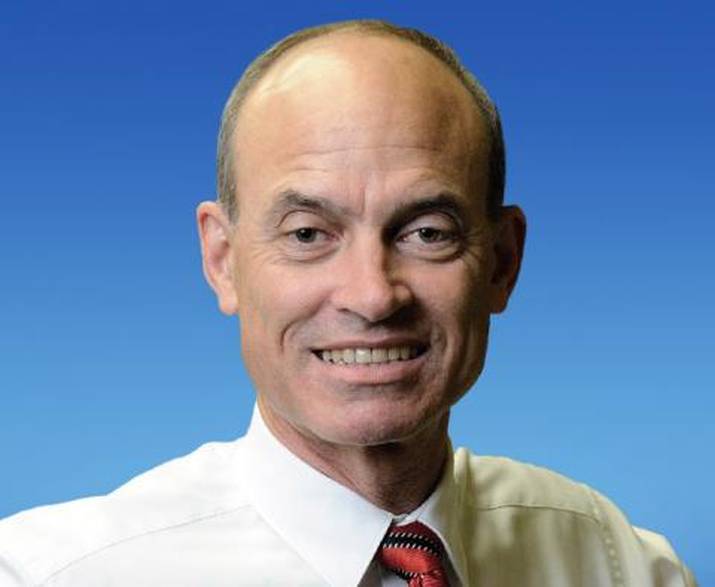 First published May 3
Minister for Resources Guy Barnett in the Sunday Examiner 30th April 2017: 'It is important that debate is based on real facts, not on green propaganda or industry self interest …'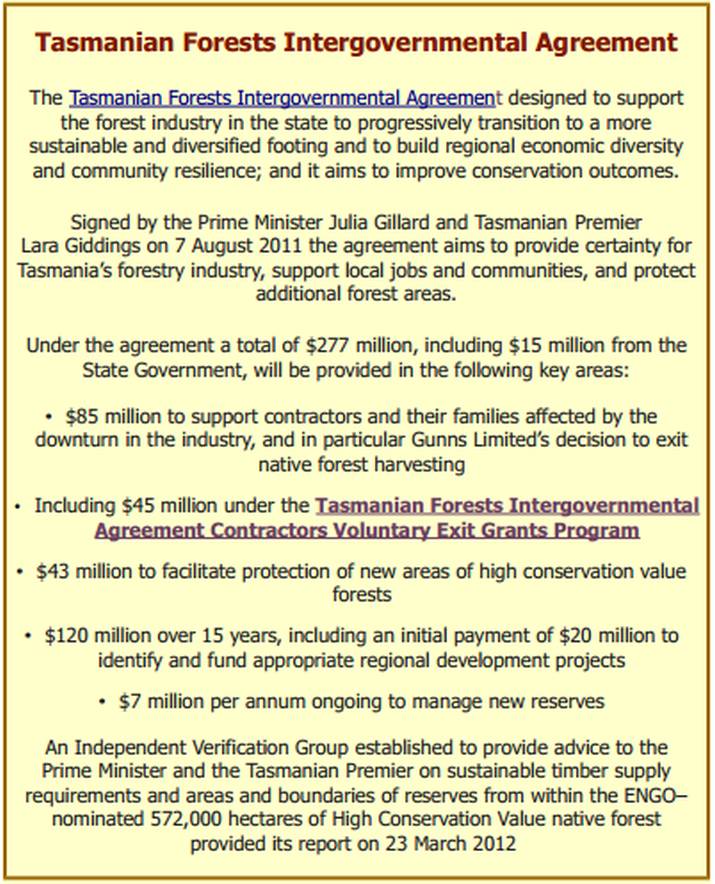 This is the original announcement of the terms of the Tasmanian Forest Agreement of 2011 created by our Forest Industry entirely out of self interest and at great cost to the Australian taxpayer.
When this $277 million dollars of Federal money was paid into Tasmania, 572,000 hectares of High Conservation Tasmanian native forest was subject to Verification for protection.
The deal was done and dusted.
Then along comes, Roll-back-World-Heritage-Listing-on-the-Great-Western-Tiers Guy Barnett and his feckless Tasmanian Liberal Party.
These Wiz–Kidz' wish to scrap the agreement in order to create political division in an effort to win a future election.
To do this they wish to change the agreed rules of engagement and allow logging in part of the now protected area.
This poses the following important questions:
• Barnett, will you enter into negotiations to reclaim the $85 million paid to the contractors? If not Why not?
• Barnett, will you cancel the $45 million in Contractors Voluntary Exit Grants and claim the money back? If not Why not?
• Barnett, will you stop the balance of the $120,000,000 to be paid over 15 years and claim back what has already been paid in Regional Development Projects? Yes or No?
• If your party can scrap the Tasmanian Forests Intergovernmental Agreement will you refund:
a) All the Federal money
b) Part of the Federal money
c) None of the federal money?
• Is it fair to say that you are now in collusion with the Federal Liberals to steal the already-paid Federal money under false pretences by creating a one-sided agreement?
Yes or No
Barnett I suggest that these questions require real answers so as to prevent a possible swindle on the public purse.
We can then base the debate on real facts (your words), not political spin.
Maybe, just maybe, Uncle Erich was right to demote you on the ticket ensuring your removal from the Senate.
*John Hawkins was born and educated in England. He has lived in Tasmania for 13 years. He is the author of "Australian Silver 1800–1900" and "Thomas Cole and Victorian Clockmaking" and "The Hawkins Zoomorphic Collection" as well as "The Al Tajir Collection of Silver and Gold" and nearly 100 articles on the Australian Decorative Arts. He is a Past President and Life Member of The Australian Art & Antique Dealers Association. John has lived in Australia for 50 years and is 75 this year. In two of the world's longest endurance marathons and in the only teams to ever complete these two events, he drove his four-in-hand team from Melbourne to Sydney in 1985 and from Sydney to Brisbane in 1988.
• Download a Chronology of the Tamar Valley Pulp mill, by Anonymous …
Tamar_Valley_Pulp_Mill_Chronology.pdf
• Bob Brown confident on forest protest law win ahead of High Court hearing in Canberra
• Liberals too embarrassed to back forestry report
• Vica Bayley: Forestry Advisory Council growth plan makes a mockery of Hodgman plan to log reserved forests
• Fuck It. Authorised by the Department of Intergenerational Theft, Canberra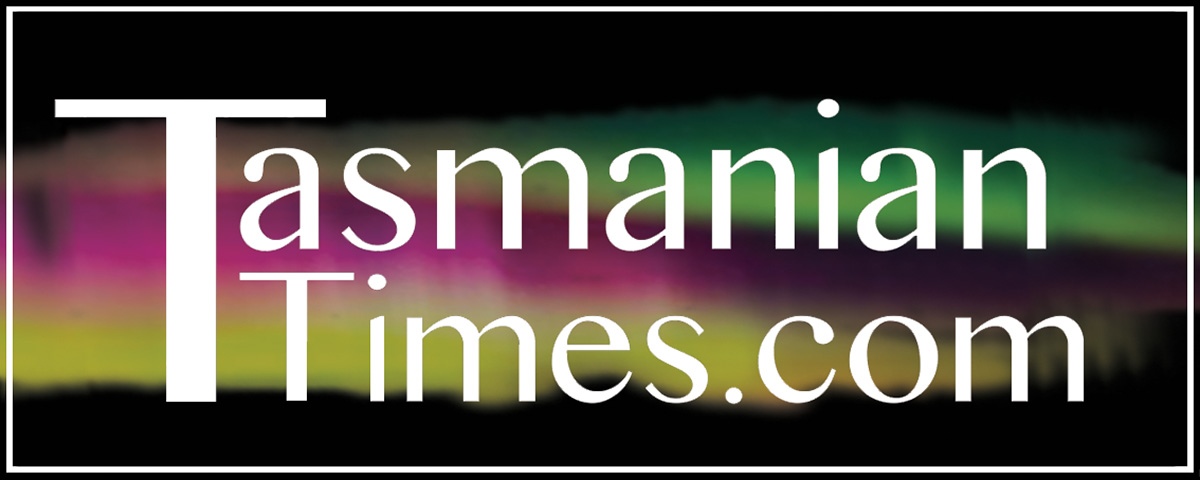 Author Credits: [show_post_categories parent="no" parentcategory="writers" show = "category" hyperlink="yes"]