A rally at Hobart's Parliament Lawns on Sunday 9 April (11am-12noon) will call on the Tasmanian Government to end to greyhound racing.
Rally speakers include Andrea Dawkins MP; author, broadcaster, digital strategist and greyhound owner Dr Polly McGee; Bonorong Wildlife Sanctuary director and greyhound owner Greg Irons; and Hobart greyhound owner Jane Hilliard.
'Poor animal welfare standards are entrenched in Tasmania's greyhound racing industry,' coordinator of the rally and Let greyhounds run free, Fran Chambers, says.
'Last September The Tasmanian Joint Select Committee on Greyhound Racing made 31 recommendations to improve the culture of this industry, which is no different to other Australian states.
'They identified the need for improvements to animal welfare standards, legal frameworks, industry education, tracking of greyhounds, property inspections, adoption services, 'wastage' rates and greyhound exports.
'The Government has neither the resolve nor the resources to make these broad-scale changes. Despite industry claims of reform, we have seen scant evidence of these recommendations being implemented.
'For example, Recommendation 6 states: That the Government support the Office of Racing Integrity and Tasracing's stated commitment to Greyhounds Australasia's "Towards Zero Euthanasia" 26 framework and to actively monitor progress towards this goal.
'But the Office of Racing Integrity (ORI) can't even monitor the euthanasia of greyhounds, which relies on a form being filled in by trainers.
'And even if retired, injured, sick and slow greyhounds weren't euthanised, who does the Government expect would give homes to the hundreds of dogs discarded every year?'
Ms Chambers says greyhounds continue to be injured and die every week, and are confined to small kennels with little freedom of movement or socialisation.
'From January to March this year there have been five race-related greyhound deaths, 77 injuries at Tasmanian races, and 112 pre-race injuries. Every year, hundreds more are euthanised.'
'The industry cannot begin to claim credibility until all greyhounds are tracked from birth, with all timely, transparent records of breeding, injuries, deaths and adoptions. This information is still not available.'
'The Tasmanian government props up greyhound racing to the tune of $5M per year, a strong indicator that the industry is neither economically viable nor sustainable,' Andrea Dawkins says. 'That's $5M that could be spent in our community in far less controversial and more contemporary ways.
'Greyhound racing has lost any creditability it had and is losing community support. The notion that an animal is property and can be treated in any manner the "owner" wishes is not reflected in law, not reflected in wider social acceptance and not reflected in the idea of a sustainable greyhound industry.'
Jane Hilliard has had her greyhounds Luke and Wilbur for about two years and they have quickly become integral members of her family.
'They have brought us together, taught us all about patience, compassion, and the all-important small moments of life,' Ms Hilliard says.
'They come to the beach and the bush with us or are very happy lazing around on the couch. We are so grateful to them for being part of our family and think they are the best dogs ever.'
'We don't live in a time that we need to make animals run and place money on them to have fun,' Greg Irons says.
The Hobart rally is part of a national day of action: Shut it Down – A National Day of Action.
https://www.facebook.com/ShutItDownNationalDayOfAction/
Fran Chambers Co-ordinator Let Greyhounds Run Free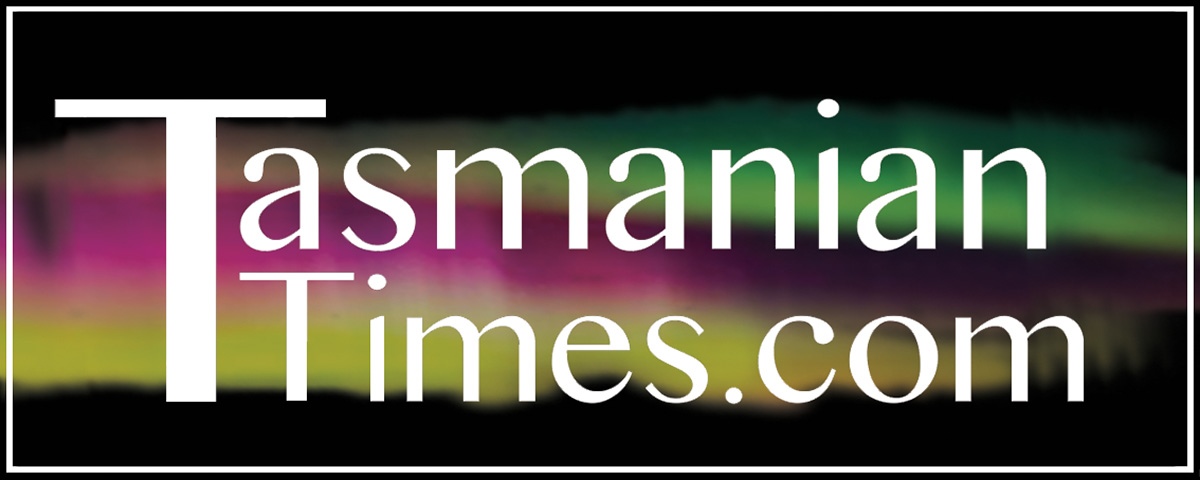 Author Credits: [show_post_categories parent="no" parentcategory="writers" show = "category" hyperlink="yes"]