First published March 9.
Polling of more than 700 voters in the conservative Braddon electorate in Tasmania's north-west has revealed strong support for real-time disclosure of political donations over $1000.
The polling, which was commissioned by the Australia Institute, revealed over 57 per cent of 754 voters in Braddon considered immediate public disclosure of donations of over $1000 to political parties and candidates would have a positive effect on Tasmanian democracy.
Those polled were asked "If donations to political parties and candidates greater than $1000 were required to be immediately disclosed publicly, do you think it would have a positive or negative impact on Tasmanian democracy?"
Just under 13 per cent thought it would have a negative impact and just over 16 per cent thought it would have no impact. Almost 14 per cent of those polled were unsure or stated they didn't know whether the impact of disclosure would be positive or negative.
"The result of the poll shows that in Braddon a majority of voters believe that better, real time disclosure of donations to political parties would improve the political process. Political parties and the politicians they help elect, should provide maximum transparency to the people they seek to represent," said Leanne Minshull, the Director of the Australia Institute Tasmania.
The automated telephone survey was conducted by ReachTEL on March 2, 2017. While the number of voters polled is over three times larger than the standard EMRS statewide voting intentions poll, ReachTEL did not state what the margin of error is.
Results pose challenge for Hodgman Government
The poll is significant as the first time Tasmanian voters have been canvassed on the issue of political donations disclosure. With strong opposition to donations secrecy in an electorate which is one of the Hodgman Government's current strongholds, public sentiment in favour of disclosure is likely to be even stronger in other electorates.
The issue is particularly problematic for the Tasmanian Liberal Party.
Since the Howard government eased disclosure thresholds in 2006 Australian Electoral Commission data reveals the Tasmanian Liberal Party has received over $15 million in donations from secret sources.
In the past financial year the Liberal Party of Tasmania, the wealthiest political party in the state, disclosed the origin of just 13 per cent or $356,500 of its $2.8 million income.
While the party disclosed the names and contributions from 12 donors which contributed over the then $13,000 threshold, potentially well over one hundred more donors would be publicly identified if the threshold was lowered to $1000.
For over 30 years the Liberal Party of Australia has fiercely resisted proposals to tighten Australia's political disclosure laws.
In mid-2006 the Howard succeeded in increasing the disclosure threshold from $1000 to 10,000 and indexing it to increase by $200 a year. In Senate debate on the change the then Minister for Fisheries, Forestry and Conservation and Tasmanian Senator, Eric Abetz, argued that donors "need protection from those people who would seek to intimidate them because of their donations."
Last year Tasmanian Times revealed AMP had contributed $9900 to the Tasmanian Liberal Party to participate in secretive "policy forum" initiated by the party. At the time the Tasmanian Government's communications office declined to respond to questions seeking clarification on whether Tasmanian Premier Will Hodgman or any of the Ministers in his government had attended forum meetings, how often they had attended and which companies were represented at the meetings.
With millions of dollars in political 'dark money' sluicing through the Tasmanian Liberals' coffers, the Hodgman Government – which has a commanding financial and fundraising advantage over other parties – has baulked at enacting state-based donations' disclosure laws.
The Hodgman Government did not respond to a request from Tasmanian Times seeking comment on whether it supported real-time disclosure of political donations.
Comment was also sought from the government on whether it agreed Tasmanian voters should be able to access public information on who donors to political parties are ahead of the next state election. No response was forthcoming.
However, a spokesperson for the government forwarded a copy of the Hodgman Government's August 2016 response to a Legislative Council committee report on the Tasmanian Electoral Commission. In its response the government rejected the recommendation proposing state-based disclosure be legislated.
Campaigners for tighter disclosure, however, believe reform is urgently required.
"It is important to have immediate disclosure to ensure full transparency and accountability of decision makers. Decisions on planning and development issues, fast tracking of development projects and de-regulation can have an immediate and significant impact on Tasmanians," said Geoff Capper, a spokesperson for Funding & Disclosure , a Tasmanian group lobbying for greater donations transparency.
"Potentially political donations can have an immediate effect on decisions but without immediate disclosure citizens may not find out about some of what was going on behind the scenes until over a year later," he said.
Tasmania and Victoria remain as the only Australian states without political donations disclosure legislation.
In the absence of state legislation political parties in Tasmania are only required to comply with federal legislation which currently mandates only donations of over $13,200 to be disclosed.
The current federal legislation also contains major loopholes. While penalties exist under the legislation for non-disclosure of donors the Australian Electoral Commission doesn't enforce non-compliance.
The current federal legislation allows for a long delay between donations being made and publicly disclosed. Donations made to Tasmanian political parties after July 1 this year will not be disclosed until February 2018, well after the next state election.
Federally, the Australian Greens, the Labor Party, the Xenophon Team, Pauline Hanson's One Nation Party and Jacqui Lambie have all supported an inquiry into political donations reform including the issue of lowering the disclosure level to $1000 or lower and requiring either real-time or frequent disclosure.
While there is growing broad-based federal support for reform of political donations disclosure laws, the Turnbull Government continues to resist reform.
"Given the public support for disclosure rules and very little specific opposition to them, I would struggle to find a reason why the Hodgman Government wouldn't put in place disclosure rules before the next election," Minshull said.
*Bob Burton is a Hobart-based Contributing Editor of Tasmanian Times. His earlier articles on Tasmanian Times are here. If you would like to be added to his email alert list for when new articles are published you can sign-up here.
Tasmanian Times (TT) is free – always has been, always will be. If you like what TT does, please consider making a donation.
If you liked this article, please share it on social media.
• Fairfax: Deal to block foreign political donations breaks down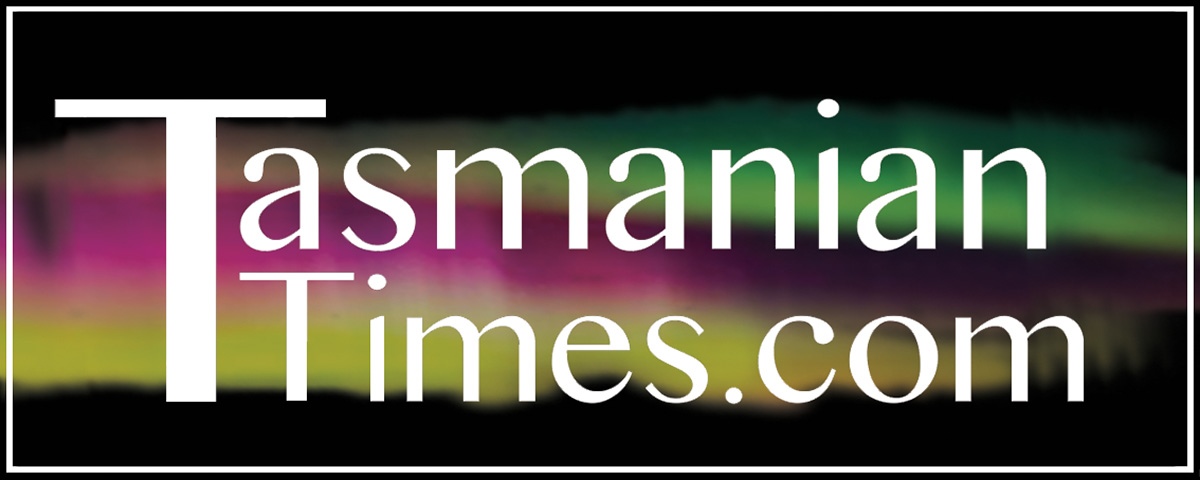 Author Credits: [show_post_categories parent="no" parentcategory="writers" show = "category" hyperlink="yes"]