Tasmania's newspaper industry is in the grip of a growing financial crisis as circulation relentlessly plunges but digital circulation and advertising fails to recover lost ground.
A decade ago the three major Tasmanian newspapers – the Hobart-based Mercury, the Launceston-based Examiner and the Burnie-based Advocate – sold a combined average of over 106,000 copies for each of their Monday to Saturday editions.
A decade later circulation has plummeted by over 40,000 readers a day, according to Audited Media Association of Australia (AMAA) data.

Of the three mastheads Fairfax Media's Examiner has suffered worst, clocking up a 42 per cent decline over the decade after losing over 14,000 daily sales. (The Examiner's Monday to Saturday sales to the end of June this year were just under 15,000 a day.)
The Examiner's north-west coast sibling, the Advocate, has lost just over 9000 of its former 24,000 daily buyers, a 38 per cent decline over the last decade.
By comparison the Mercury – owned by Rupert Murdoch's News Corporation Australia – has shed over 16,000 daily buyers over the decade, a fall of just on a third.
The response of management of all three mastheads to the rapid decline in readership has been near identical: cut staff numbers, rely more heavily on younger less experienced journalists at lower pay grades, prune the number of pages and increase the amount of syndicated material from mainland stablemates and cheap wire service copy.
Despite moves to cut costs and shore up declining income, the death spiral of Tasmania's major newspapers continues.
None of the three mastheads have made much headway in building a substantial base of online subscribers. Late last decade The Examiner was selected by Fairfax Media to test the possibility of building a digital subscription base but the effort soon faltered. As of June this year the Examiner had just 390 digital subscribers, the Advocate 312 and the Mercury a meagre 252.
The Mercury has subsequently launched an advertising blitz in its own pages promoting digital subscriptions at initially heavily-discounted rates. The yield from the campaign – which if it had been paid for at conventional advertising rates would have cost hundreds of thousands of dollars – was meagre: while 1200 new digital subscribers signed up, it was just 200 more than the decline in daily newspaper sales. (Comparable data for the Examiner and Advocate is not available for the September quarter as Fairfax Media withdrew in August from participation in AMAA's quarterly digital circulation audits.)
Warning: cost-cutting ahead
Despite the increase in digital subscribers, News Corporation Australia has signalled $40 million more will be cut from the costs of its Australian newspapers by the end of June 2017, with the Editor of the Mercury, Matt Deighton, confirming this will include the company's local masthead.
Fairfax Media too is feeling the pain from declining circulation and advertising. The Chief Executive Officer of Fairfax Media, Greg Hywood, recently lamented its mastheads had traditionally relied on about 60 to 70 per cent of advertising revenue coming from classifieds and the remainder from display advertising. Fairfax Media's classified advertising – which it complained was "virtually disappearing" – has been cannibalised by online sites such as REA's real estate services, SEEK's employment and education ads and the Carsales website. (News Corporation has a 50 per cent stake in REA and a minor interest in SEEK.)
More problematic for both News Corporation Australia and Fairfax has been the phenomenal rise of Facebook and Google in capturing the bulk of display advertising which once flowed into the coffers of the major newspaper publishers. (In a recent submission to a Senate inquiry, Fairfax Media cited a US media survey suggesting 85 per cent of new display advertising in the US market is now being placed with Facebook and Google, neither of which contributes to the cost of the journalism many users post links to.)
For its part, Fairfax Media has complained the erosion of the newspaper industry's advertising base revenue streams would result in further cuts in funding of journalism "particularly in regional areas where digital economies of scale are very low."
Rocked by the trends crippling newspapers worldwide, Fairfax Media and News Corporation Australia have teamed up with other major media companies to demand the Turnbull Government abolish restrictions on media ownership concentration.
Asked what the impact of the proposed media reforms would be on the media in Tasmania, the Editor of the Mercury, Matt Deighton, told Tasmanian Times in November "I think you will see more mergers."
While Deighton insisted there wasn't "anything on the table for us" at present, as an illustration of what might occur he pointed to the changes at the West Australian newspaper, which is owned by Seven West Media in which billionaire Kerry Stokes holds a 41 per cent stake. "The West Australian and Seven have essentially welded their newsrooms together," Deighton said, referring to Channel Seven Perth recent move into the West Australian's office complex.
Earlier this year ailing Seven West Media negotiated a deal to buy News Corporation Australia's Sunday Times and its associated Perthnow website. While the merger was allowed under media ownership rules, it was reviewed by the Australian Competition and Consumer Commission (ACCC) due to concerns over a potential reduction in competition for advertisers. Ultimately, the ACCC approved the deal in September.
As part of the deal news originating from Seven West Media's West Australian and Sunday Times newspapers and website will be shared with News Corporation Australia's mastheads around Australia. For its part, News Corporation Australia will provide advertising sales support in the east coast markets for advertisers with The Sunday Times and PerthNow.
In approving the deal to cut the state's major newspapers from two to one, the ACCC pointed to the "large decline in print newspaper readership", the "steep decline" in newspaper advertising and the existence of the ABC's state news portal as well as Fairfax Media's WAtoday.com.au. Throughout the year, there have been rounds of job cuts at the West Australian, then the Sunday Times and more recently at Seven West Media.
Media companies lobby for a merger lifeline
The factors which drove the merger of the two West Australian mastheads and the deal with News Corporation Australia are also at play in Tasmania.
A move by the Turnbull Government to allow further media concentration has been promoted as a way to boost the financial viability of the struggling major newspaper and television companies. The Broadcasting Legislation Amendment (Media Reform Bill) 2016 bill, which passed the House of Representatives in its last sitting week in early December, is likely to be voted on in the Senate in early 2017, with Tasmanian Senator Jacqui Lambie likely to be one of the key swing votes.
Speaking at the National Press Club earlier this year, the Minister for Communications, Mitch Fifield, defended the proposed dumping of the '2 out of 3 rule' – which limits media companies to owning a maximum of two of newspapers, radio or television outlets in a broadcast licence area – on the grounds that even with further consolidation "there would still be significant ownership diversity amongst sources of news."
Fifield, along with major media companies, points to the rise of new online-only media companies such as the Guardian, Huffington Post Australia and Daily Mail Australia as examples of new entrants unaffected by existing media regulations as they aren't required to buy broadcast licences or are newspapers but can attract a slice of domestic advertising revenue.
Even though new online news sites have emerged over the last few years Australia still has one of the highest levels of media concentration in the world, with a handful of media companies dominating the television, radio and newspaper industries through which the bulk of citizens get their news.
In its June 2014 Background Paper on Media Control and Ownership the Department of Communications' noted:
"the proliferation of online sources of news content does not necessarily equate to a proliferation of independent sources of news, current affairs and analysis. Indeed, the internet has, to date at least, tended to give existing players a vehicle to maintain or actually increase their influence. This pattern can be seen in Australia where to date, the established media outlets have tended to dominate the online news space."
The current bill before federal Parliament is widely tipped to allow two waves of mergers: the national metropolitan networks merging with their regional counterparts and then News Corporation Australia merging with the Ten Network, in which Gina Rinehart is a major shareholder, and Fairfax Media merging with the Nine Network.
In its submission to the recent Senate inquiry, News Corporation Australia argued all the existing media ownership and control rules should be abolished and dismissed concerns about greater media concentration claiming "more than any other time in history, the power is in the hands of consumers to decide their media consumption."
Giving evidence before a senate committee into the proposed media changes, Dr Denis Muller, who – though appearing in a personal capacity – is the acting co-director of the Centre for Advancing Journalism at the University of Melbourne, challenged the view that conflated wider consumer access to online sources with diversity of voice. Allowing existing media companies opportunities to expand, he said, "doesn't mean more voices, just a bigger voice for the present players." Even so, Muller supports the repeal of the two rules.
In Tasmania, if the Turnbull government's media bill passes the Senate next year, media mergers between newspaper companies and television networks would most likely trigger another round of job cuts, with news stories produced by journalists as video, audio and print for sharing across all the newspapers, online sites, radio stations and television broadcasts under the one corporate umbrella.
If Fifield's bill is passed one possible scenario is that Fairfax Media could be forced to divest both the Examiner and the Advocate in order to comply with cross-media ownership restrictions. Who would be interested in buying orphaned newspapers in a dying sector of the media industry remains unclear.
The more radical deregulation favoured by News Corporation Australia – and to a lesser extent by Fairfax Media – could lead to an even more profound transformation of the media landscape.
At its most extreme, Tasmania could end up with one company owning the three major newspapers. The only constraint on the emergence of a near commercial newspaper monopoly would be whether a single company thought it was in its own financial best interests to buy rival media companies.
Whether Fifield's media bill is passed by the Senate or not, further cuts to the amount – and most probably the quality – of Tasmanian journalism is seemingly inevitable. While it is impossible to know which stories will go untold as a result of another round of cuts, it is far, far more likely they will be the more time-intensive accountability stories rather than the short, sharp and shareable stories that do so well on social media.
EARLIER on Tasmanian Times …
• November 21: Can Spiderman save the Mercury from oblivion?
*Bob Burton is a Hobart-based Contributing Editor of Tasmanian Times. His earlier articles on Tasmanian Times are here.
If you would like to be added to his email alert list for when new articles are published you can sign-up here.
Tasmanian Times (TT) is free – always has been, always will be. If you like what TT does, please consider making a donation.
If you liked this article, please share it on social media.

Comment 5 …
• Mike Bolan in Comments: At a meeting of the media and public I attended 5 or so years ago ( TT here ), the media people expressed no interest in listening to the public regarding the content of their papers. It was a kind of 'what would customers know about it?" stance. The established media organisations looked on growing organisations (like TT) with contempt because many of the writers 'weren't journalists'!! Yet what has the media become but a foghorn for government policy and propaganda, coupled with a desperate demand for 'more advertising'. What it has utterly failed to become is a valued community information resource. (Spot on O'Brien @1) That failing means that it usually isn't worth paying any of the cover prices for the paper, nor worth paying News to read about their 'paywall' articles. Until they start to deliver something that's actually worth reading, their decline is likely to continue.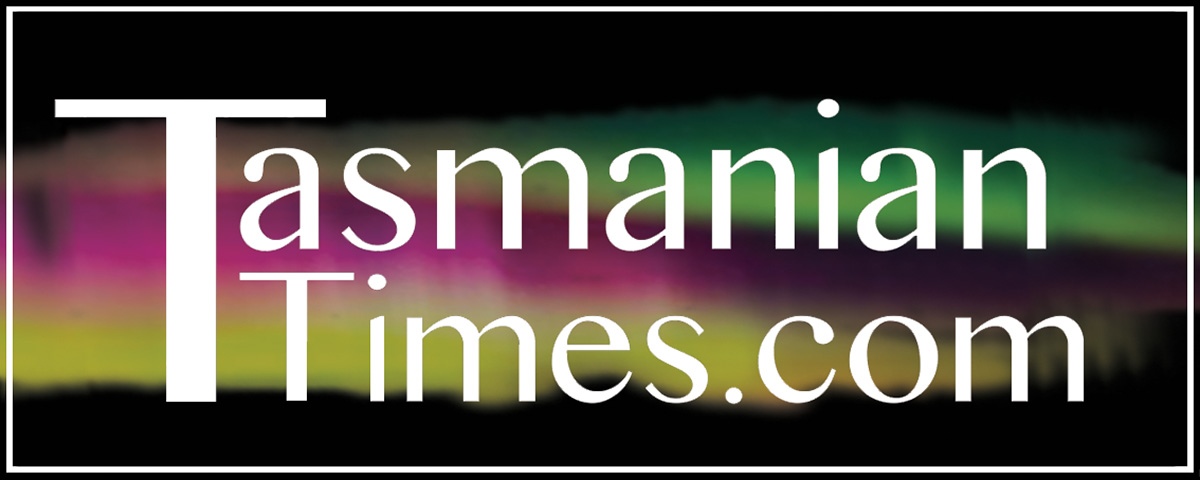 Author Credits: [show_post_categories parent="no" parentcategory="writers" show = "category" hyperlink="yes"]