To the Editor,
The Tasmanian Times
In 1985-88, I lived and worked as a general practitioner in Hobart. During that time, I befriended Sue Neill-Fraser. We initially met because I contacted her as a client of her riding school in Bagdad and we subsequently became good friends and regularly traveled together on weekends to organized cross-country horse riding events in the Midlands of Tasmania.
After leaving Tasmania in 1989, I returned to Sydney to pursue a career in medical research and lost contact with Sue. However, I always considered her as a good friend and retained pleasant memories of the times we spent riding together in the beautiful Tasmanian Midlands. The first time that I heard of Sue's conviction for the murder of her partner Bob Chappell in 2009 was on the ABC Radio National's Background Briefing program on Sunday 23 October 2016. I was deeply shocked and numbed by this news because so much of what has been written about Sue in the media is diametrically opposed to my experience of her as a friend.
I found Sue to be an honest, gentle and hard-working person of very high integrity, who always showed great kindness and generosity toward me. Although I lost contact with Sue after leaving Tasmania, I have always held her in high regard and considered her one of the best people I've met in my life.
When I knew Sue as young woman in her mid-30's, I directly observed her physical limitations in relation to heavy work and lifting. Sue is a lightly built woman and was suffering from chronic back pain and sciatica resulting from old riding injuries. As a medical practitioner, I have been trained to observe pain in others and I observed that Sue was often in pain. She was unable to lift bales of hay weighing 15-20 kg. When we rode together, I would do all of the heavy lifting because Sue was physically incapable of doing it. She would also frequently pull out of our rides after less than 30 minutes because of pain.
Fast forward 20-25 years and it is likely that the back injuries and pain Sue suffered as a young woman would be compounded by osteoarthritis, making it likely that her back pain and limitations on lifting were at least equal to, or worse, than when I knew her. For these reasons, I feel strongly that Sue could not have committed Bob Chappell's murder and the disposal of his body in the way that the Crown alleged. At the very least, my observation of Sue's back pain and lifting limitations cast reasonable doubt upon the police hypothesis that was advanced during the trial.
To say that I am very upset about only just learning of Sue's predicament is a gross understatement; I feel devastated for her. I found Sue to be a wonderful human being and I wish I could have done something to help her at the time of the trial, but I was not aware of the events of 2009-10 until very recently.
Dr Peter McMinn BMedSc (Hons 1), MBBS (Hons 1), MD, PhD, FRCPA, FRCPath, FASM Wollstonecraft NSW 2065 27 November 2016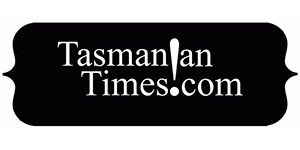 Author Credits: [show_post_categories parent="no" parentcategory="writers" show = "category" hyperlink="yes"]