While the controversial private training company Careers Australia, a major donor to the Tasmanian Liberal Party, insists it has no dealings with the Tasmanian Government, neither Premier Will Hodgman or Minister for Education and Training, Jeremy Rockliff, would confirm or deny contact with Careers Australia representatives.
Mystery also surrounds donations by the company to the federal Liberal Party and its ties to Tasmanian Liberal powerbroker Senator Eric Abetz.
According to Careers Australia's political disclosure returns to the Australian Electoral Commission (AEC), the Liberal Party in Tasmania has emerged as the political donations darling of the company even though it has few students and no campus in the state.
In the 2014-15 financial year – the latest year returns to the AEC are available for – Careers Australia donated $58,650 to political parties in Australia, with the majority to various branches of the Liberal Party. The Tasmanian Liberal Party – which received $23,500 – was the single biggest recipient of Careers Australia Group's political largesse.
Careers Australia is adamant its donations to the Tasmanian Liberal Party have nothing to do with Tasmanian issues. "We have had no dealings with the State Liberal Government and have no plans to engage with them," a Careers Australia spokesperson insisted in an email.
Tasmanian Times sought clarification from Premier Will Hodgman and the Minister for Education and Training, Jeremy Rockliff, on whether they had had any contact with Careers Australia representatives such as at formal meetings, through correspondence or contact at Liberal Party events. (As part of his portfolio Rockliff has responsibility for TAFE, which is in direct competition with the private training companies.)
The Tasmanian Government Ministers neither confirmed nor denied contact with Careers Australia representatives. "The Premier and Deputy Premier come in contact with a wide range of industry representatives in formal and informal settings. There is no connection between Liberal party donations and decisions made by the government. We adhere to a strict code of conduct," a government spokesperson stated in an email.
However, courting state politicians is familiar territory for Careers Australia.
Back in October 2013 the then Queensland Minister for Minister for Education, Training and Employment John-Paul Langbroek and his Chief-of-Staff had a dinner meeting with McKendry and the board of Careers Australia. (In its most recent return to the AEC, Careers Australia disclosed it donated to both the Liberal National Party and the Labor Party in Queensland.)
If, as Careers Australia insist, the company has had "no dealings" with the Tasmanian Government, why has the company suddenly emerged as a major donor to the Tasmanian Liberal Party?
The federal connection
In its initial disclosure to the AEC the Tasmanian Liberal Party reported it had received two $10,000 donations on March 18, 2014 from Careers Australia CEO, Patrick McKendry.
The Liberal Party later amended its return to record the donation as having come from Careers Australia rather than being a personal donation from McKendry himself.
Careers Australia's initial $20,000 donation in the 2014-15 financial year to the Tasmanian Liberal Party, the company stated, was for a March 2015 fundraiser for the "Federal Government" [sic] which was organised by the local branch and attended by then Prime Minister Tony Abbott.
Careers Australia declined to respond directly to whether the federal fundraiser was hosted by Senator Eric Abetz, who was Federal Minister for Employment in the Abbott government at the time and in July 2014 had launched a company initiative at which McKendry was present. Tasmanian Times does not suggest the donations have directly or indirectly influenced Mr Abetz's decision-making.
Nor did the company respond directly to a question as to whether Senator Abetz was in attendance at the March 2015 fundraiser. "The guest list is a matter for the Tasmania Liberal Party," a spokeswoman for Careers Australia stated. No response was received from Senator Abetz on whether he hosted or attended the mid-March fundraiser.
Careers Australia's returns to the AEC indicate two other donations to the Tasmanian Liberals as well: a donation of $2200 on August 5, 2014 and a further $1300 on June 9, 2015.
However, the company did not respond directly to questions on whether these were payments to attend Tasmanian Liberal fundraising events and whether these funds were also for the use of the federal party.
The federal Liberal Party in Canberra was also a beneficiary of Careers Australia's political donations. On June 11, 2015 the party disclosed it received an $11,000 donation from the company.
Careers Australia did not directly respond to questions from Tasmanian Times on whether this donation was made to attend the 21st Anniversary Dinner for Senator Eric Abetz at the Wrest Point Hotel Casino in Hobart, which was held on June 12.
No response was forthcoming from Senator Abetz on whether the $11,000 donation was for the celebratory dinner while a spokesperson for the federal Liberal Party said the two were unrelated.
Amongst the 400 guests in attendance were Tasmanian Premier Will Hodgman, then Prime Minister Tony Abbott and former Prime Minister John Howard. (The Tasmanian Liberal Party's AEC disclosure return revealed a June 30 debt of $38,324 to Wrest Point Hotel Casino. The Tasmanian Liberal Party's State Director, Sam McQuestin, did not respond to a request seeking clarification on whether this was for the outstanding cost of Abetz's celebration dinner.)
Careers Australia also declined to elaborate on why it donates to political parties and how it decides on the allocation between states and between political parties. "Many companies make donations to political parties for a range of reasons. It is not a practice unique to Careers Australia," stated a company spokesperson.
Careers Australia also declined to answer whether it made political donations to the Tasmanian Liberal Party in the 2015-16 financial year, which are not due to be reported until February next year.
Bob Burton is a Hobart-based Contributing Editor of Tasmanian Times. His earlier articles on Tasmanian Times are here.
If you would like to be added to his email alert list for when new articles are published you can sign-up here.
Tasmanian Times (TT) is free – always has been, always will be. If you like what TT does, please consider making a donation.
If you liked this article, please share it on social media.
EARLIER on TASMANIAN TIMES …
• August 22, 2016: Over 600 Tasmanians caught up in Careers Australia marketing scandal
• May 24, 2016: Damning findings on training company spark calls for Tasmanian Liberals to return donations
• May 5, 2016: Tasmanian Liberals land private training company as a major donor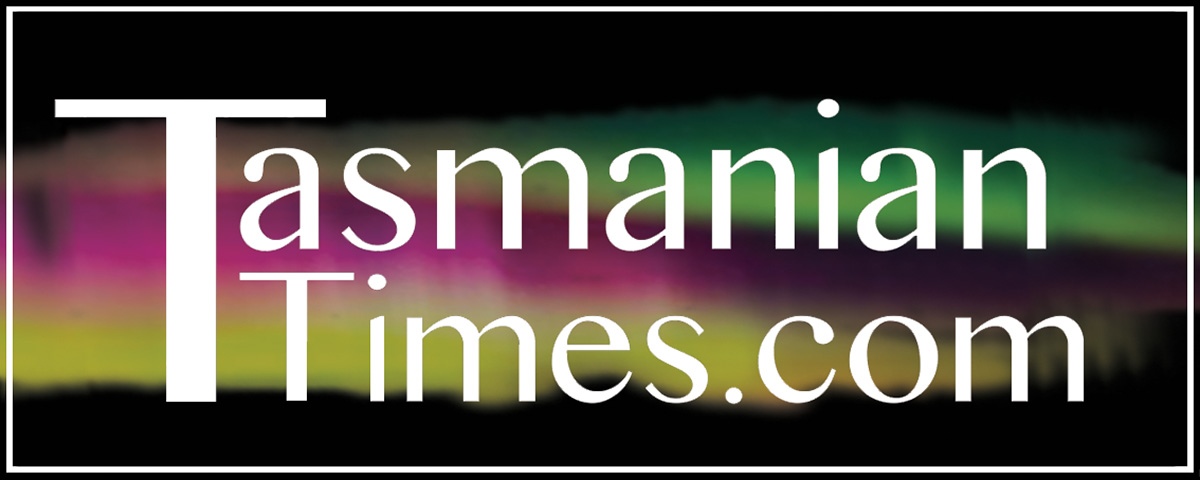 Author Credits: [show_post_categories parent="no" parentcategory="writers" show = "category" hyperlink="yes"]