Gleichzeitigkeit (Simultaneity), private sketch as basis for the piano work Meditation, Simon Barber 2014/15
Concert: "Meditation", 28th June 2016, Tasmanian Conservatorium of Music
Performers: Michael Kieran-Harvey (piano), Benjamin Price (saxophone)
Quite possibly it wasn't quite humanly possible to take in the range and depth of music performed by pianist composer Michael Kieran-Harvey and saxophonist Benjamin Price at the Tasmanian Conservatorium of Music Recital Hall, 5 Sandy Bay Road, Hobart, Tasmania, Down Underneath the rest of the world. Could location and quality have accounted for a disappointing turnout on that Tuesday evening, 28th June 2016 at 7.30pm?
These factors are likely only indirectly relevant considering location has become "wherever" and quality "whatever" now that our mobile devices are tattooed into our foreheads. Correction: will have become tattooed – history is still counting down and I overlooked the fact that we haven't arrived there yet.
And nor has Tasmania, sadly, arrived. Sure, it's been on the way (well, at least has purported to be, an oasis projecting mirages of unfulfilled promises) for the 44 years I've been Tasmanian and the ineffable, ungraspable identity of place has allowed petty and indulgent settler eccentricity to flourish alongside the perimeter of a psychic black hole: two histories existing like oil and water refusing mutual absorption.
Add to this the hypocrisy and nepotism of the moral and business landscape coupled with the unceasingly nagging demand to be entertained as if it were a human right – the very least the world seems to
owe Vandemonians – then we move somewhere towards the truth of why real culture can be blithely, even wilfully ignored and personal fetishes bloated to dimensions of apparently universal cultural significance.
Why I am bothering to write this? Because an event of historical cultural significance took place on that Tuesday evening in Hobart without a single review: evidently due to a quota on the number of local cultural events to receive a write-up issued by editorial staff located in Melbourne.
Melbourne = somewhere. Hobart = nowhere. The way it always has been.
So, location, at least, does evidently continue to matter after all. What about quality then?
Michael Kieran-Harvey is perceived in the media as a controversial figure mostly due to being extraordinarily talented but not particularly vain. Thus airs and graces, fooling around with stupid manners and dumb ego stroking, tend to be curtly dispensed with in his public dealings. He is outspoken but not mealy-mouthed. He can entertain with élan equivalent to that of the late, widely-placarded Tasmanian Errol Flynn, enjoys an equivalent standing in his own field but, of course, Tasmania – despite improving at cricket since I was a boy, MONA as well as local writer Richard Flanagan recently winning the Man Booker Prize – seems as ever before neither willing nor able to support or acknowledge world class within its midst.
So visiting Tasmania briefly to have my music performed because (a) it is where I still know some people and (b) I haven't been successful in my "composing career" in Europe mostly due to needing to earn a living (which finally answers the "WTF is Simon Barber anyway" question) my music, as well as those of my colleagues, receives a world-class performance from world class performers whilst the concert audience continued to comprise, as in student days, friends, acquaintances and family one had begged and cajoled into attending despite extensive publicity, living in the age of electronic media, the status of the performers, the quality of the location and instruments and even being granted a modest (if not entirely accurate) media write-up in a local Hobart paper the week before. And entrance wasn't that expensive either.
New music isn't everyone's cup of tea. The comment was made to me: it is a question of intelligence. That surprises me. I don't really consider myself "intelligent". I don't really know what "intelligent" means. Perhaps "receptive". But then we all are that. In any case, I was being comforted for the lowish turn-out in statistical terms: classical music comprising probably 5% of music listened to (I refuse to say consumed"); new music making up, at most, 5% of that. Maybe, but I didn't have any "success" composing pop music either.
Perhaps the chances of success anywhere – as evidenced by David Walsh in his book A Bone of Fact in the context of discussing survival bias – are infinitesimal; success remaining something we nevertheless all fervently strive for, even ruthlessly, only to more or less begrudge one another the same if any is achieved or, less honestly, feign generosity of spirit in declaring our understanding of why it happened to them and not us.
In any case the concert was a spectacular success and those in attendance will not forget it quickly. Perhaps more would have been there had the concert actually been listed rather than just advertised on the ABC FM website: it was indeed broadcast, two days after the event and much later in the evening than originally announced, but was – and at time of writing remains – unlisted. Someone pointed out to me that this is fraud on behalf of the ABC and they would immediately and automatically be sued by the equivalent performing rights associations protecting and representing artists in Europe and the USA.
However, there being little money in classical music and virtually none at all to speak of for new music, litigation remains unlikely and so isn't an immediate threat to them and therefore our protests – if not altogether brushed aside having received a sympathetic if irrelevant hearing in at least one quarter – fail to rectify a partly technical, partly structural problem whatever its cause or origin may really be.
Welcome back to Australia mate.
Just briefly, to the concert content, for the record: four composers – two local, one refugee from the mainland and one "expat" – me: only I can't be "ex" pat because I have been over "pat", vicarious sporting thrills broadcast on commercial TV, since puberty and on becoming an adult after which time the idea of patriotism has continued to revolve around fighting wars for the Americans and scapegoating Muslims/refugees/indigenous people generally. That said, a glimmer of civic pride did kick in a week or so ago seeing "Mt Wellington" now a subtitle to "kunyani" posted on a green road sign in Hobart.
However, back to the composers …
Don Kay, if referred to at all, frequently attracts the cheesy epithet "elder statesman of Tasmanian music" (alluding to a fictional and ceremonial sense of non-existent grace and nobility in the collective imagination of the settler community). He was my teacher. A real gentleman. But with fire in his soul. He's not as silly as many take him to be. His art is profound. And at 83 his spirit is as young, joyful, brash and colourful as his music always was and continues to be. It was a real privilege (and, really, my only stroke of good fortune with no strings attached growing up in lutruwita) to have had him as my composition teacher at the Con. He didn't get in the way. He allowed one to make one's mistakes and learn from them. He didn't pretend to know better – or know anything. Like Socrates. Or Peter Sellers in Being There.
He is, though, still more or less ostracised by the local orchestra, obsessed as they are with continuing to pretend to be something other than what they are, but at least he hasn't been asked to drink poison hemlock by the wider community. Michael and Benjamin played his Triptych, Michael his solo piano piece Dance Rituals, masterfully, befitting the work of a master composer.
Michael, the refugee from Sydney, opened and closed the program with his new solo piano work Piano Sonata #3 "Aporia" and 7 for piano and saxophone respectively. "Aporia", appropriately titled, refers to the mind-set (or rather lack thereof) personified by Socrates, by Don. Michael presented a topographical survey of established musical syntax in both pieces in a manner accomplished enough to satisfy any Vandemonian's demand for entertainment. Benjamin played along superbly to Michael's whimsical piece – an encore skilfully built into the program.
My good friend and colleague, Simon Reade, (no, not a "mate") who has consistently, loyally and dutifully supported me over 20 years where few others have dared (afraid of collateral damage to their CV if associated with me, probably, but perhaps I'm just overly paranoid at this point…) had his Hommage (à Pierre Boulez) for solo piano interpreted in an appropriately tender manner by Michael. One of the few genuinely modern musical thinkers, Boulez, at the very least, might have been oddly touched to have experienced such a heartfelt dedication in such a culturally remote context. Simon's masterpiece (yes,
masterpiece), Sonata no.2 for Alto Saxophone and Piano was probably the highlight for me. I've known this work for years and while it wasn't a premiere performance it certainly felt that way. The attention to rhythmic detail whilst letting the piece breathe gave me further insight into a work that will, mandala-like, never lose its fascination for me.
Yours truly, me (the WTF is… guy) had two of his things performed too: CUT originally for bass clarinet and piano, re-adjusted for alto saxophone and piano and Meditation for piano solo. I've waited nearly ten years to hear CUT – and it was worth it. An extraordinary performance. All the more touching for me because Frances, Don's wife who is not in the best of health, stayed up listening to the much delayed broadcast of the concert and commented favourably on the piece just before falling asleep, so Don reported to me. I felt very pleased about that. My new piano piece, Meditation, was, as I should have expected, performed in a totally unexpected manner by Michael. The piece was all bones. I wanted to write the last piano piece ever. Enough churning out music. And the most difficult one.
Enough complexity. Michael played it like a lullaby for the soul of the world. I thought "impressionistic" during the performance. Whilst having a quick proof-read at his place I caught sight of a marking of his annotated to the score: "romantically". The bastard. I'm a realist (i.e. I don't live in the 19th century as most composers and musicians do) and he's marinating me for bullshit Bollywood media sensibilities.
Only the media didn't particularly care the way he did. And, no, he didn't turn it into schmaltz (although his virtuosity would have also allowed this cheeky interpretation).
I should, in closing, make a point of thanking Mr Toby Frost for recording the event for the ABC and passing on the recordings for our composers' private use despite the programming chaos at the ABC. The concert deserves to be a CD release because it is a milestone for Tasmanian (yes, I'll always be a Tasmaniac) music and, frankly, makes a great deal of other music being written and tirelessly promoted through mass media channels sound less than outstanding.
Simon Barber (b 1971 in Hobart) studied composition with Don Kay at the Tasmanian Conservatorium of Music from 1995-1998. He has continued to compose – with some artistic breaks – ever since. He has lived and worked in Berlin since 2002, beginning in factories for a pittance, then for language schools for a slightly bigger pittance and is now a freelance teacher of English for a relatively respectable fee (albeit without pension or health insurance prospects). He has been happily married to Antje since 1999 whom he met in Tasmania and who imported him to Germany in February 2002.
Download program notes …
Meditation_-_program_notes_28.6_.2016_.pdf
The Composers and Performers would like to thank …

Simon Barber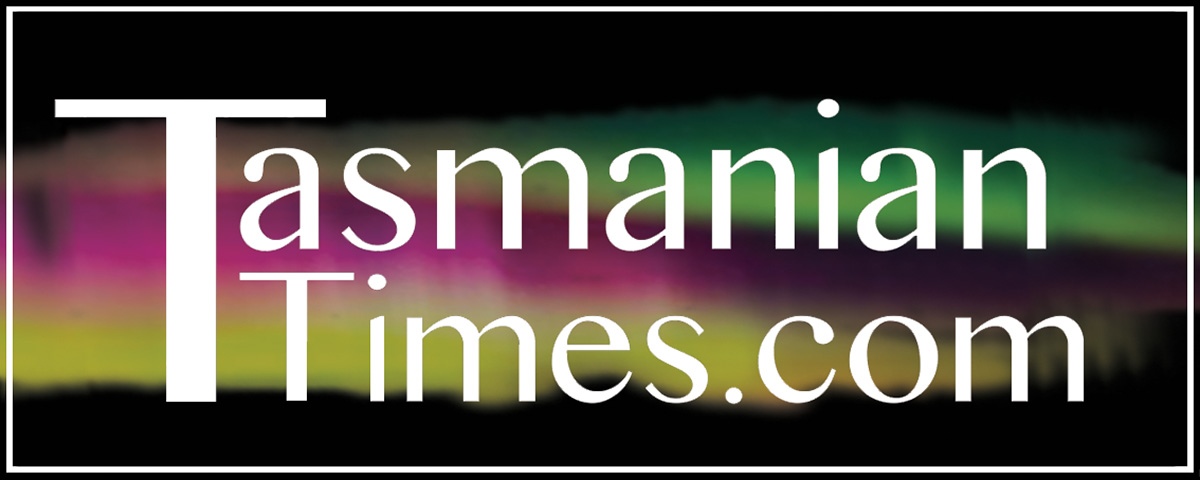 Author Credits: [show_post_categories parent="no" parentcategory="writers" show = "category" hyperlink="yes"]