The Australian Bureau of Statistics (ABS) produces a monthly set of unemployment figures based on an internationally sanctioned definition of unemployment.
To qualify as unemployed:
~ You must not be in employment
~ You cannot have done one hour of paid or unpaid work in the month prior to the survey
~ you must have applied for a job in the previous month
~ You must be able to start work immediately
This constriction of the rules of fair play reduces the number of unemployed people in need of the Liberal mantra "Jobs and Growth".
An unemployment rate of 5.8% — the ABS figure for March 2015 — would be considered by many as nearly Full Employment.
Anybody with children who have left school and who are trying to get a job will know that this is more than a Damned Lie, it is an ABN Statistic.
Gary Morgan, the well-known owner of the Melbourne-based Roy Morgan Research has been a friend of mine for more than 30 years. An independent free spirit Gary should be commended for — against the wishes of the Establishment — he has been conducting a proper statistical enquiry on a monthly basis into real Australian unemployment since 2001.
The political minefield, the true figures over the unemployed, is controlled by the ABS. This allows all our pollies an exemption from being blown up by the reality of life outside their ivory tower by lowering unemployment figures to nearly full employment.
Pollies of all persuasions sleep at night tucked up under the blanket of the adjusted figures from the ABS.
Roy Morgan Research asks:
~ Are you now in paid employment?
~ If no, are you self–employed or a consultant?
~ If yes, do you work full time or part time?
~ If still no, are you looking for a paid job?
~ If so is this a fulltime job for 35 hrs a week-plus or a part-time job?
~ If in part-time employment are you looking for a full-time job or additional hours?
The Roy Morgan figures show:
• 2,433,000 Australians to be unemployed or under-employed; a massive 18.8% of the workforce — up 89,000 from March 2015.
• 1,422,000 people are unemployed — up 54,000 since March 2015.
The February unemployment rate rose 1% to 11% — its highest since Feb 2015. It is the first time unemployment has risen in February for over a decade.
Morgan shows that "Jobs and Growth" under a Liberal Government is just as much a fallacy as their ability to reduce debt — which has increased nearly 50% since they came to power.
What say you Abetz and Nikolic?
Why should we vote for you and not Scruffy?
Please tell me why where I am wrong.
Scruffy is fretting over her dog biscuits at breakfast. She is not feeling secure in her current employment guarding the Empire and needs that plum job in the Senate.
A job which requires no interview, no qualifications, you can be elected illegally, keep the money and — further — you can retire if defeated on a pension of $6000 a week.
Now that is a mind-bending statistic which is causing her to howl in anticipation of the best fillet of beef for life and no more tins of PAL.
The columns of Tasmanian Times await your accurate reasoned reply.
Download here Roy Morgan's Australian Unemployment Estimates for March 2016:
http://www.roymorgan.com/findings/6739-roy-morgan-unemployment-estimate-march-2016-201604070750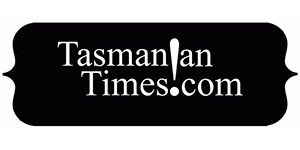 Author Credits: [show_post_categories parent="no" parentcategory="writers" show = "category" hyperlink="yes"]