Recent twitter comments on 6th April from Guardian Australia columnist Van Badham in support of the sextrade's campaign to derail the [i]World's Oldest Oppression[/i] conference being held at RMIT this weekend, have many people questioning if Van Badham has any genuine commitment to freedom of speech or not.
Van Badham has joined a twitter feed about the coming conference best described by Survivors as one of the most misogynist and vicious twitter feeds they've seen. That many attending this conference will be speaking of their experiences as Survivors of the sextrade seems to be lost on Van Badham. It seems that many of Van Badham's fellow twitterers are suggesting that Survivor's are [i]"hate mongering, poisonous, disingenuous, murderous and a damage to academic independence and credibility"[/i]. Yet Van Badham's previous tirades against misogynist hate speech have been unrelenting:
[i]If the things said by men to women on the internet were said by men to their female colleagues in workplaces, they would be fired. If they were said by men to women in public spaces, they would be removed.
If they were said by men to women in front of peers, one hopes – one hopes – they would be socially excoriated.
Fairfax columnist Clementine Ford has published a blog of all the misogynistic comments she's received on social media, and it's receiving much attention. Not only for the tenor of the comments, but because Ford pursued a complaint against one of her harassers (who called Ford a slut on her Facebook page) to that man's employer, and he was fired as a result.
Good. About time and more of this. As another female journalist on the internet, it is a relief to finally see someone, somewhere held to account for their abusive and woman-hating behaviour.
The belittling and bullying, threats and harassment, cyberstalking and outright hate speech directed to women on the internet every day is real-world behaviour with real-world consequence and it should oblige real-world punishments.
They deserve it. Misogynistic hate speech on the internet directed towards women is debilitating, demobilising, often emotionally exhausting, always time-consuming and if the chemicals in a brand of paint or type of varnish provoked the same physical effects in a worker, it would be banned.[/i]
http://www.theguardian.com/commentisfree/2015/dec/02/a-man-lost-his-job-for-harassing-a-woman-online-good
Yet we have not read anything from Van Badham about the hate speech on [b]Invisible Men of tumblr[/b] such as:
[i]" No real lookers just a herd of seasoned tarts that have been round the track a bit."
"She lay there motionless on her back while I pounded away till I came. It was the equivalent of paying 150 pounds for sex with a blow up doll except the doll would not have made me feel so crap."
"I eventually come no help from her. She mouths off afterwards about cervical cancer etc if she's worried about that she is in the wrong job".
"Yes she will endure hard penetration. I say endure because she does not engage with you on any level."
"She used her hands frequently to block deep penetration on the blow job, I eventually got tired of trying to move them, penetration was good in doggie, she failed to swallow the money shot. "
"A certain amount of blame for this disaster lies with the Agency pressuring her. She is young and inexperienced, but I maintain that she is predominately to blame."[/i]
Maybe Van Badham needs to interview some of these silenced women currently in the sextrade and certainly not writing on the twitterfeed, when she next writes about freedom of speech.
Further, Van Badham would do well to exercise some investigative skills and report on the numerous cases of false representation by pimps and traffickers who claim to be [i]"sex workers"[/i] or their [i]"front groups"[/i].
The facebook page of Abolish Prostitution Now has an astonishing expose with a compilation of who some of the 'sex worker' unions represent some of whom also advised Amnesty International on their "sex work" policy and some funded by UNAIDS:
The author says –
[i]"Sex Worker' Projects are not unions for prostituted people, they are propaganda machines orchestrated by convicted pimps and traffickers. Please, well meaning 'supporters' of 'sex workers', actually support us not our exploiters.
Douglas Fox, UK, founder of the International Union of Sex Workers and co-manager of an escort agency. Fox was arrested for living off the earnings of prostitution in a police sting at the escort agency Christony Companions. Fox was an advisor to Amnesty International. Investigative journalist Julie Bindel concludes that the purpose of the International Union of Sex Workers appears to be 'to normalise pimping, lobby for an end to laws that criminalise the exploiters in the sex industry, and ultimately to sugar-coat prostitution and present it as a job like any other'.
Eliana Gil, Mexico, Global Network of Sex Work Projects, Latin American-Caribbean Female Sex Workers Network, in 2015 was convicted of sex trafficking. According to victim testimony, with her son she pimped about 200 women in Mexico City. The Latin American-Caribbean Female Sex Workers Network was affiliated with and funded by United Nations Program on HIV/AIDS, affiliated with World Health Organization, and cited by Amnesty International.
Claudia Brizuela, a former leader of the Association of Women Prostitutes of Argentina and a founder of the Latin American-Caribbean Female Sex Workers Network, was arrested and charged for sex trafficking in 2014. Both sexworker groups were funded by UNAIDS and referenced by Amnesty International in support of its decriminalization advocacy.
Pye Jakobsson, Sweden, of the Rose Alliance, and Global Network of Sex Work Projects, is a decade-long board member of a Stockholm strip club where she was also paid to organise and place new women into the club's schedule. She engaged in similar scheduling of women and quasi-management activities at a second club Erostop.
Tanja Sommer, Germany, sex worker advocate with (BesD), Business Association of Erotic and Sexual services. Tanja manages a dominatrix sex studio and rents out rooms to others in prostitution. She has a leading position at the BesD and also runs her own dominatrix studio, in which other women prostitute. Her colleague Holger Rettig is leader of the UEGD – Association of Erotic Business – in Germany. This organization, consisting only of brothel-owning pimps, helped to found and works closely with the BesD.
Jackie McMillan, Australia, Sex Workers Outreach Project, pornography producer, dungeon club manager and promoter. Jackie McMillan stated that she produced pornography for 10 years. McMillan also manages a fetish club in Sydney with her husband Craig Donarski – the Hellfire Club – where employees provide a dungeon/kink experience with bondage, domination, sadism and submission. Donarski and McMillan received a business award for the Hellfire Club in 2014
Norma Jean Almodovar, USA, International Sex Worker Foundation for Art, Culture, and Education, Executive Director of COYOTE /Los Angeles (Call Off Your Old Tired Ethics), convicted of pandering.
Terri Jean Bedford, Canada, sex worker advocate, convicted of running a brothel. Bedford was one of three applicants, describing themselves as sex workers, who challenged the Canadian laws on prostitution with the goal of decriminalizing prostitution in Canada. In the Toronto Star, September 1994, Paul Moloney wrote – 'Sexual bondage parlor raided in Thornhill. York Region police have seized an astonishing array of sexual bondage paraphernalia in a raid on a modest Thornhill bungalow advertised as Madame de Sade's House of Erotica. Along with assorted whips, chains, spanking paddles, handcuffs, masks, wigs and boots, police seized a tall throne, stocks, spanking benches, and a black wooden cross with tie-downs for head, arms and feet'.
Maxine Doogan, USA, Erotic Service Providers Union, charged with felony prostitution and money laundering.
Robyn Few, USA, founded the Sex Workers Outreach Project, convicted of conspiracy to promote interstate prostitution.
Maggie McNeil, USA, Sex Workers Outreach Project, Madam of a New Orleans escort prostitution agency "the best" .
Margo St James, USA, COYOTE, arrested for running a brothel."[/i]
Van Badham like many people attempting to silence Survivors of the sextrade need to answer the question whether they would attempt to silence Survivors of domestic violence or child sex abuse. Many women in prostitution have been victims of child sex abuse and domestic violence and what has happened to them in the sex trade is just part of a much bigger global epidemic of violence to women.
Organisations like Vixen and the Scarlet Alliance would be the first to defend their right to Freedom of Association and do in fact exclude anyone from their organisation who they think holds views contrary to their aims. In addition, Van Badham along with her fellow twitterers, are ignoring the fundamental human right of freedom of association.
Further info …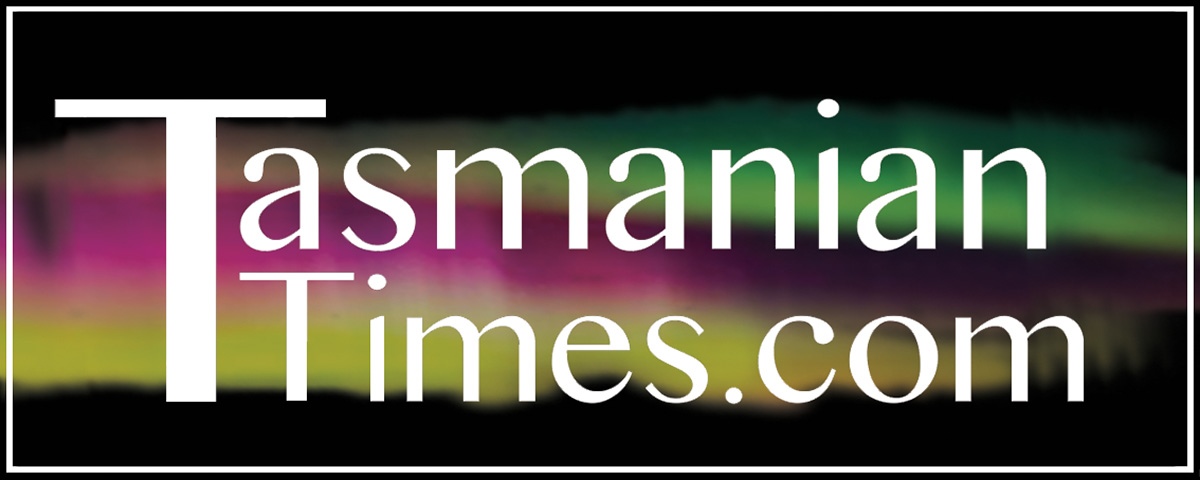 Author Credits: [show_post_categories parent="no" parentcategory="writers" show = "category" hyperlink="yes"]