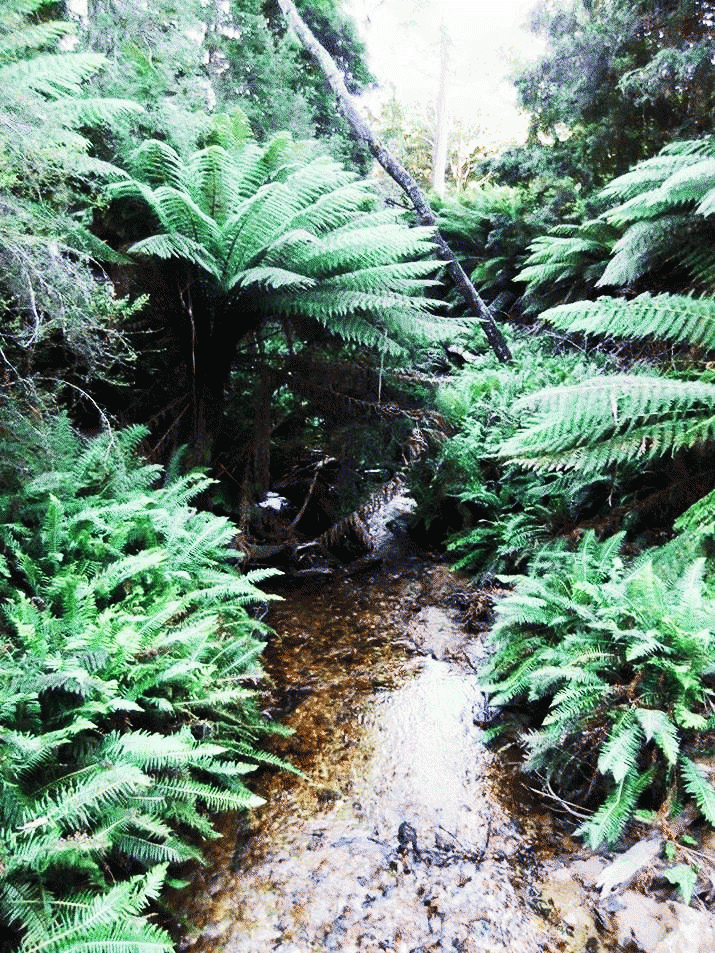 Members of the community group Blue Derby Wild cautiously welcome announcements that threatened forest areas around the Flickety Sticks, Dam Busters, and Long Shadows Mountain Bike trails of Blue Derby will be 'deleted' from scheduled logging plans.
Tourist accomodation operator Christine Booth said on behalf of the group:
"At this stage we have only been made aware of this via a Facebook post on the evening of Tuesday, April 12 at 7pm.
"We look forward to seeing exact details of what forests have been removed from logging plans, and what level of legislated protection they have been provided. "
"It is understood Forestry Tasmania will not finalise its new logging plans for the next three years till July of this year."
"As a sign of good faith we hope no logging of any Blue Derby trails will commence before then, including Mutual Valley coupe CC104B.
"This announcement has the potential to herald a fresh approach from Dorset Council in working with business owners and residents, who are essential to the growth of nature-based tourism in the region.
"We are passionate about protecting the Blue Derby brand and nature based tourism in our area, which is why we have spoken out and promoted the natural values of the Blue Derby trails.
"There is reason to celebrate the protection of our Blue Derby forests and get on with advancing the opportunities that nature-based tourism has for the, often forgotten gem, that is north east Tasmania," said Ms Booth.
EARLIER on Tasmanian Times …
• STATE: Blue Derby, nature tourism revival that could be lost to logging …
*Pearl Norton is known to the Editor