Dear Resident –
RE: SOLDIERS' AVENUE – BEACONSFIELD
As you may, or may not be aware, I represent the West Tamar Chamber of Commerce Inc. on the Beaconsfield Improvement Committee which meets monthly.
A gradual escalating campaign is being mounted by Council (with pressure from State electricity authorities I expect) to remove the remaining Plane Trees on the southern entrance to Beaconsfield which are under the power lines.
Every year the trees are massacred and I feel the aim is to kill the trees gradually thereby eliminating 'the problem' for the overhead power lines.
Council says the $15,000 per year to maintain/prune them is too expensive.
This email is a plea for you to :-
1. Attend at the avenue of trees at 1.15pm tomorrow (Thursday 7th April) to show your concern and demand that Council treat the Avenue as a COMMUNITY ASSET and allocate funding in the budget to preserve, maintain and replant the trees which have been cut down.
2. Send an email or letter to our Mayor, Christina Holmdahl and each West Tamar Councillor so that your voice as a ratepayer is heard.
Winter is approaching and so is the time when the trees will be again butchered or even cut down completely and now is the time for you to have your say.
History of the Soldiers' Avenue – Beaconsfield
Extracted from the First World War/Great War Avenues under Soldiers' Memorial Avenues of trees.
http://www.soldierswalk.org.au/other_beaconsfield.html
Between 1902 and 1918, 200 trees were planted by the Beaconsfield community to commemorate the locals who served in the South African war and the 1st AIF. Only a few now remain due to 'progress'.
In 2006 these trees were marked to be cut down by Aurora and there was community uproar. Aurora conceded and stated that they were stepping up their vegetation management to improve supply reliability but accepted the historical significance of the trees.
In 2013 Aurora contracted HTC to prune the trees, and they were butchered leaving a large vase shape which allowed the power lines to go through the middle of the tree. We were advised that this method of pruning would eventually ruin the tree as it allowed rot to set in. The Beaconsfield Improvement Committee sent a motion, in 2013, to council via the council representatives that council have an arborist assess the trees.
A meeting was arranged with an Aurora representative and West Tamar Council representatives including our current Mayor.
It was resolved that the trees would be pruned by a qualified arborist yearly to shape the trees like a mushroom, before they started to shoot, which was to be paid for by Aurora. It was acknowledged that it would take a couple of years to get the right shape.
Following this agreement, the trees were again butchered and the shape required was destroyed as the plan changed ie. the road was to be widened and the trees weren't considered.
The current reasons Council is giving for cutting down the 100+ year old commemorative trees are as follows:
1. They are under the power lines and the cost annually is prohibitive to keep them trimmed to be away from the power lines ie. some $15,000;
2. They are reaching their UBD ie. Use by Date and are diseased and irrepairable;
3 . Council is receiving pressure from State authorities to eliminate the problem for the State Electricity system.
As to the above –
1. The trees were there first, long before power lines and commemorate the men (and collaterally women and families) who gave their lives for this country without question;
If government made a mistake and put power lines over the top of them, then that mistake needs to be rectified. Power lines underground are the most sensible long term solution given the longevity of these trees which were planted for their hardiness and resilience. This is for the State government to rectify.
2. The UBD for Plane trees are quoted to be several hundred years. They are tough, durable and can withstand disease, harsh environments, drought, inclement weather, disease, vigorous pruning and clean impurities caused by traffic and industrialization, both of which were part of Beaconsfield's history. There are remaining specimens in France which were planted in the late 1700's.
(I suggest that is why they were chosen as they well represented the people they honour).
They are common in many European and Australian cities (see Lygon Street and other suburbs in Melbourne), are pruned drastically to accommodate power lines, buildings, traffic below them and are cared for and valued in those cities . If they are diseased because of ill pruning, they can be treated, and because they are so tough are more likely to survive.
3. This Tasmanian government supposedly prides itself on valuing its unique heritage as a tourism draw card. There are few such avenues left and the State Government ought to protect them.
I hope you will attend tomorrow and send a note to Council so that this avenue of trees in memory of those who gave their lives unquestioningly are protected for our future generations.
Yours faithfully,
Yvonne Masters
A sample of a letter for you to send to the West Tamar Council and State Members of Parliament is attached for you to use as is, or feel free to change it as you see fit.
PROPOSED LETTER TO COUNCIL:
If you don't know what to say, then perhaps the following may assist you. Just copy and paste it to the following email addresses:
holmdahl@bigpond.net.au
jallen.wtc@bigpond.com
kerry.finch@parliament.tas.gov.au
eric.hutchinson.mp@aph.gov.au
carol@gaul.com.au
lyndencferguson@gmail.com
richardireland@bigpond.com
pak.wtc@bigpond.com
geoff.lyons@outlook.com
rickshegog@bigpond.com
mail@timwoinarski.com
vanessa.goodwin@parliament.tas.gov.au
will.hodgman@parliament.tas.gov.au
Dear Madam Mayor, Councillors and Members of State Parliament,
Re: Memorial Avenue of Plane Trees – Beaconsfield – 1902-1918
As a concerned ratepayer in the West Tamar I value our history and expect that our Council will do likewise.
It has come to my attention that Council is under pressure to remove the Soldiers' Avenue of Plane trees planted from 1902-1918 at the southern entrance to Beaconsfield.
These trees are annually butchered without thought to the visual asthetics on the approach to Beaconsfield.
This avenue is of great historical significance and pride to Beaconsfield and surrounding community and was planted by local families in memory of their loved ones who gave their lives for this country.
These trees were chosen for their longevity and hardiness (not unlike those who they commemorate), and with the expectation that future generations would care for them.
I expect my Council to respect, protect, and ensure their continued health and vigour. I also expect this Council to negotiate with the pruning company to ensure they are pruned with skill and in a way which enhances the approach to Beaconsfield.
Please ensure Council treats this avenue of trees as a community TREASURE and a community ASSET, ensure that it is protected, enhanced and preserved for generations to come and make sure the costs of its preservation is factored in to Council's annual budget.
Furthermore please ensure Council lobbies the State Government to make sure that the power lines which are causing such concern are either diverted from this memorial avenue or placed underground where necessary so that the trees can reach their potential as they were intended.
Yvonne Masters via Anne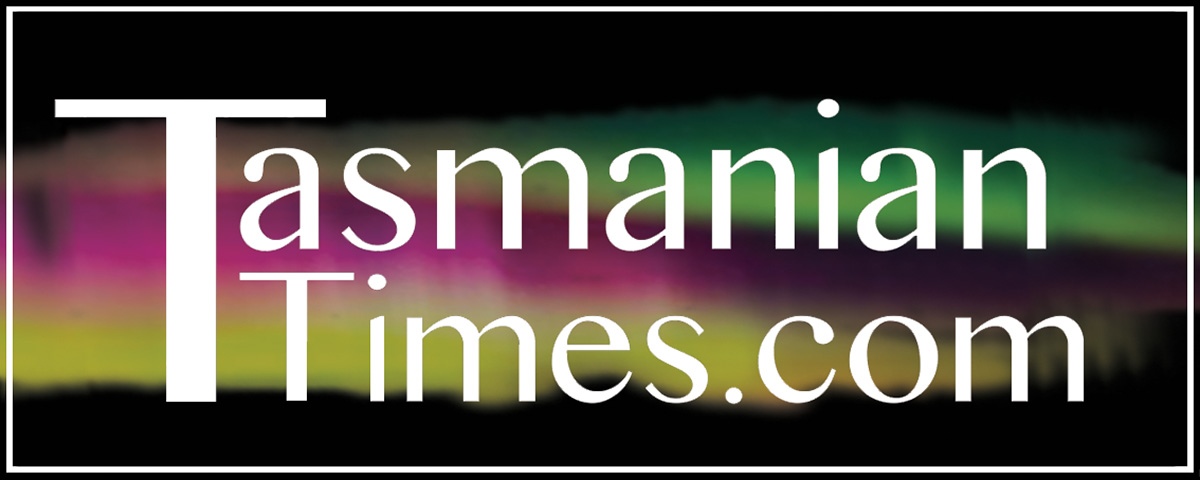 Author Credits: [show_post_categories parent="no" parentcategory="writers" show = "category" hyperlink="yes"]