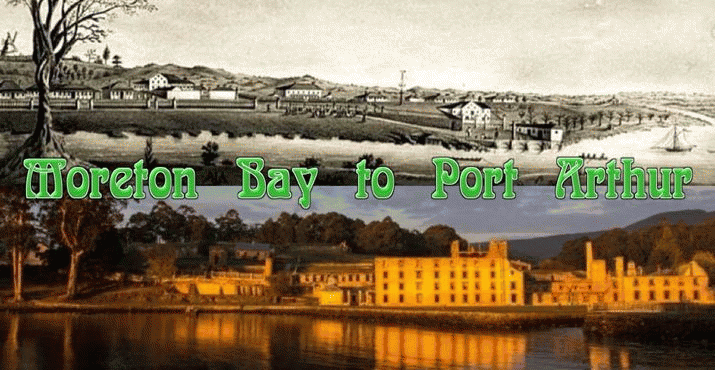 GRAPHIC ~ The upper image in the graphic is the Moreton Bay Penal Colony on the Brisbane River, where the city of Brisbane is now located, from a drawing by Henry Boucher Bowman, 1835. The lower image is of Port Arthur from a photo in the ABC News.
As Australia grinds into the longest election campaign in history, we may feel like convicts at sea on an endless voyage to Van Diemen's Land.
We can be amused by Huw Parkinson's mash-up of our poll-driven marathon ~
http://www.abc.net.au/news/2016-04-24/it's-happening/7353674
But, will the needs of Tasmania be lost in this great election carnival?
With a drought hitting the island State hard that is striking at the heart of our power supply and with the Basslink power cable cut for who really knows how long, this is a moment in time when the nation should feel our pain, because if the rains do not come and Basslink fails to work, we will be up the creek in no uncertain terms.
Is there a vision that could catch the national imagination to remember Tasmania, which will also bring election benefit to the Apple Isle?
In March 2015 people with a vision walked from Launceston to Hobart to raise awareness of the need for a footpath between the cities north and south. [1]
This was an initiative of Proper Footpaths, which declared in a Tasmanian Times article in January 2014 ~ "Over a hundred and fifty years ago, visitors and residents could walk from Hobart to Launceston more easily than modern, enlightened folk may do so now. At some places, on modern, major Tasmanian highways, no pedestrian access exists. This is a lamentable, retrograde situation." [2]
In my comment following that article I wrote ~ "When living in Lauderdale until 2007 I lobbied pretty hard for the most basic infrastructure of walking access along the South Arm Road, organised many community meetings about this and letter-boxed the area promoting the meetings." [2]
The Clarence City Council has finally punched through the bureaucratic logjam and is now pushing hard for a footpath along that stretch of road between Rokeby and Lauderdale.
In 1996 I proposed a walking track along the hills from Bellerive to Droughty Point, which I called the Sky Walk and though some parts were already open and other stretches later secured, often through painful Tribunal hearings with subdivision applications, the Sky Walk is still a vision pending.
I was able to stride along the skyline as a child growing up in Howrah.
Along the way I made tracks in those hills, on the Kuynah Bushland Reserve, shifting boulders and digging in the Earth.
After some years living in Queensland and now resident in Ross, I find there is no safe footpath between Ross and Campbell Town along the busy Midlands Highway, where giant trucks roar along and cars speed past.
When researching the life of the Danish adventurer, Jorgen Jorgenson, 1780-1841, I found his tale included walking the roads of many countries, including Van Diemen's Land.
In her 1986 book, 'Life is for Living', Marjorie Bligh described how her father would frequently walk from Ross to Campbell Town to play his piano accordion at dances.
Marjorie would also walk between the towns to go shopping and later ride her bicycle along the highway.
I have raised this matter of a footpath between the towns with the Council, but there is no sign of action or planning yet.
A continuous footpath between Tasmania's two major cities, as promoted by Proper Footpaths, would be a boon for Ross.
Such a footpath would also be a boon for the 30,000 cyclists who ride their way around Tasmania each year. [3]
How walking and cycling work together can be seen in the paths created in Clarence, the path that runs along the railway line north from Hobart and around Brisbane. [4]
When floating the prospect of a footpath between Ross and Campbell Town last year, Rob Valentine MLC, the former Lord Mayor of Hobart, suggested we look at the train line.
That's not a bad idea, considering how the path north of Hobart runs along the train track.
With no rail passenger service in Tasmania and with most freight trains running at night, anyone walking or cycling along a path next to the train line may never see a train.
Living in Ross, we hear the trains sound their horn when trundling through town and the train goes through Campbell Town as well.
Wouldn't it be just amazing if the Federal candidates in the now and coming election campaign made a promise to build a path for walking and cycling between Ross and Campbell Town.
If this were to happen, why not have a walking and cycle track all the way from Launceston to Hobart, which could follow the train line.
With 30,000 visiting cyclists arriving in Tasmania every year, each looking for somewhere to ride, why not run the trail from the ferry to Hobart and Port Arthur?
Would that be a Federal vision worth funding, creating much needed work for Tasmanians and improving the visitor experience?
If the path follows the train line, it would naturally connect with the path running north from Hobart.
If the track could also branch south from Campania, it could go to Port Arthur via Richmond, where the oldest bridge in Australia is found.
The convict theme rises large in Tasmania, from the Heritage Highway to World Heritage listed Port Arthur.
When moving to Brisbane in 2007, I wondered where the Moreton Bay Penal Colony had been located.
Most people I asked had no idea.
The Moreton Bay convict settlement acquired its name when first set up at Redcliffe by Moreton Bay in 1824, which is located north of the present city of Brisbane.
Knowing the story of the Moreton Bay convicts makes me wonder if there could be a convict trail from Moreton Bay to Port Arthur.
There could also be a continuous walking and cycle path from Moreton Bay to Port Arthur.
Some may walk, others may cycle, but some may drive along the trail, or fly to destinations that appeal most.
There are a great many convict sites along the way that can be included, like the World Heritage listed convict built Great North Road, running between Newcastle and Sydney. [5]
There are a great wealth of convict locations around Sydney and along the coast of New South Wales.
In Victoria there is the 1803 settlement at Sullivan Bay in Port Phillip, which was abandoned by Lieutenant-Colonel David Collins the following year in favour of Sullivans Cove in Van Diemen's Land.
Jorgen Jorgensen, when serving as First Mate on the Lady Nelson, was involved in moving the Sullivan Bay settlement to Risdon Cove, and then to Sullivans Cove.
Both Sullivan Bay and Sullivans Cove were named after the Under-Secretary of State for War and the Colonies, John Sullivan.
Once crossing Bass Strait, the convict trail traveller would be in the thick of convict country, all the way to Hobart and Port Arthur.
They could stop in Ross and be struck by the stone art on the Ross Bridge, carved by the convict stonemason Daniel Herbert in 1835-1836, and follow many before them to see the site of the Female House of Correction, commonly referred to as the Ross Female Factory.
Where the train runs through Parattah, there is a 7 kilometre track to Oatlands, which was 17 years in the getting. [6]
For many the convict trail may end at the Saltwater River coal mines, further round the Tasman Peninsular from Port Arthur, where convicts considered the worst of the bunch slaved underground to dig up coal in a dark living hell.
If an Australian convict trail happens, each State Government and Council along the way could rise to the challenge.
If this idea is worth presenting to the candidates for funding, there are a great many candidates between Moreton Bay and Port Arthur who may be very interested.
If popular support rises for a convict trail from Moreton Bay to Port Arthur during the long voyage of this Federal election, could some rather well-known songs be recruited to promote the vision?
There is 'Moreton Bay' ~

There is 'Botany Bay' ~

There is also 'Van Diemen's Land' ~

Who could not be moved to the heart and core by a stirring rendition of 'Moreton Bay' or 'Van Diemen's Land'?
Are there other songs of the era that could be added for a concert to promote an Australian convict trail held in Tasmania, as well as Victoria, Sydney and Brisbane, should the northern States and cities be interested?
Could such a concert begin with 'Great Southern Land' as a rather inspiring theme for Australia? ~

The concert could conclude with 'I Am Australian', which is a rather beautiful song that all can sing to, which brings us all together in the Great Southern Land in the best possible way ~

A message like this coming out of Tasmania at this time could serve to inspire the nation and help those mainlanders remember Tasmania is part of Australia in our hour of need, even though the energy umbilical cord has been cut.
If the concert doesn't happen, we can at least enjoy a few interesting songs, as we lobby for a foot and cycle path in our region, should one be needed.
In Tasmania we now struggle with drought, water shortage and power restrictions.
Where we go may be darker yet, before we make our way to the light of a new spring in the island down under.
A bright story that connects all Tasmanians with the nation, may at least cheer us up in the coming months, especially if the election chase delivers local funding.
REFS ~
[1] Tasmanian man to walk from Launceston to Hobart to 'prove' the need for footpaths on every road
Sam Ikin, 26 Mar 2015, ABC News Online
http://www.abc.net.au/news/2015-03-26/tasmanian-man-to-walk-from-launceston-to-hobart/6349048
[2] It's time for a footpath from Hobart to Launceston …
Proper Footpaths, 30 Jan 2014, Tasmanian Times
http://www.oldtt.pixelkey.biz.au/index.php/article/its-time-for-a-footpath-from-hobart-to-launceston-
[3] Tasmanian businesses urged to 'get on board' as cycling tourism takes off
Lauren Waldhuter, 12 Nov 2015, ABC News Online
http://www.abc.net.au/news/2015-11-12/tasmanian-businesses-urged-capitalise-cycling-tourism-boom/6935920
[4] Brisbane City Council
https://www.brisbane.qld.gov.au/facilities-recreation/sports-leisure/cycling-brisbane/bikeway-shared-pathway-maps
[5] The Convict Trail or Great North Road
http://www.visitwollombi.com.au/things-to-do/history/the-convict-trail/
[6] Oatlands and Parattah railway becomes a walking track
Tony Briscoe, 1 Oct 2012, ABC Rural Online
http://www.abc.net.au/site-archive/rural/tas/content/2012/10/s3601275.htm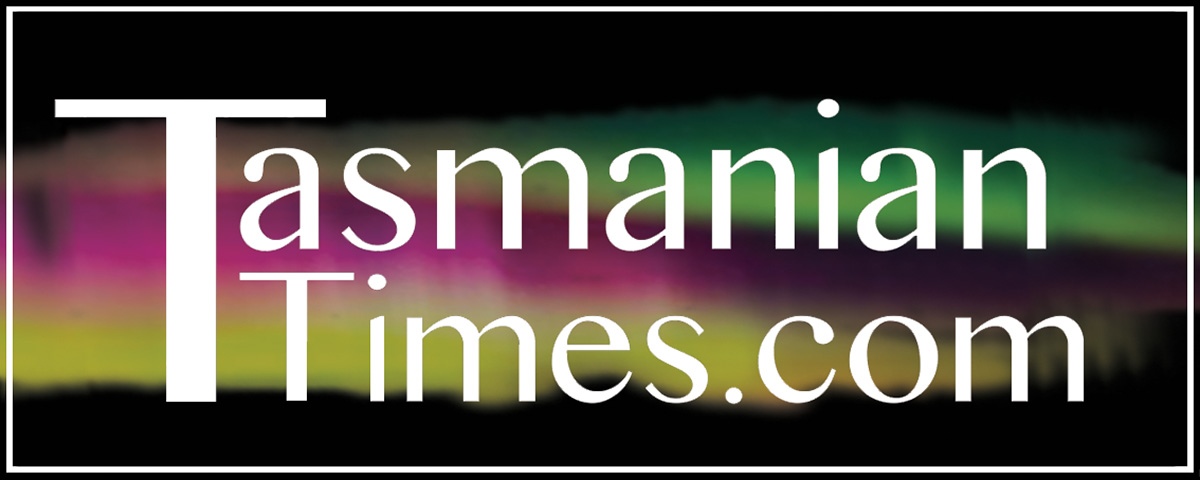 Author Credits: [show_post_categories parent="no" parentcategory="writers" show = "category" hyperlink="yes"]