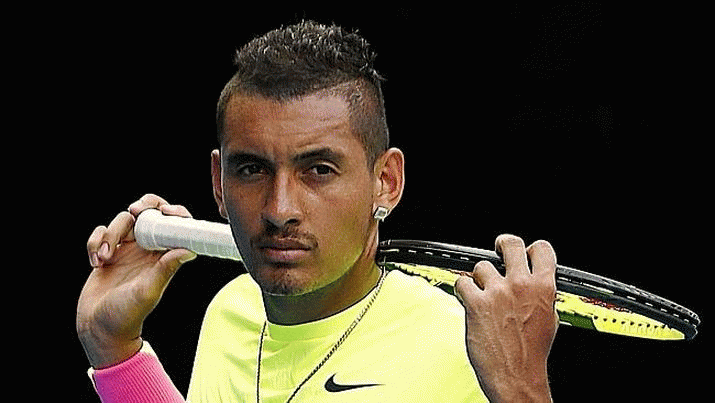 Saturday! Sport (Satire)
SHORT TENNIS RETIREMENT ENDS … BADLY
It was the shortest retirement in tennis history.
Not long before Lleyton Hewitt's debut as Davis Cup captain, but completely unrelated to that, Nick Kyrgios was said to have rescinded his crown as a tennis "enigma", which is a media euphemism for "bad boy", which is a media euphemism for "w****r".
This came because he urged a rival to challenge a line call, and lost a point. The magnanimous gesture was seen as evidence the "banged your girlfriend" star was ready to move his tennis career to a new level, one which didn't involve being a knob.
But little more than a week after turning over that new leaf, Kyrgios has turned it back over again, and found underneath it two of his favourite things — his phone and his Twitter account.
Australian team principal Lleyton Hewitt is expected to hear the "he started it" defence from
Kyrgios, since fellow acquired-taste Bernard Tomic kicked it off by saying Kyrgios faked illness to dodge defeat to the USA.
Kyrgios replied by reminding the world his teammate was whupped in the shortest match ever and should not expect him to have his back. As a flustered Hewitt ran around saying "Boys … Boys!", Kyrgios also collected tennis writer Ben Rothenberg, labelling him "the worst writer to exist" — a hefty swipe when you consider Barbara Cartland and Jackie Collins.
Change-fearers will be glad things are back to normal, with Kyrgios and Tomic showing that while you can't spell "team" without "mate", it's irrelevant.
EDIFYING UFC SOCIAL MEDIA LOVE-IN ERUPTS
Nick Kyrgios take note: Here's how you handle yourself with class in your public comments:
"I'm humble in victory and humble in defeat," said Conor McGregor, after his shock UFC loss. "I took a shot and missed … I'll take this loss like a man."
It was a candidly honest assessment. In fact, it moved rival Jose Aldo Junior to give his thoughts on McGregor's thoughts …
"Time to a rematch, pussy," he said, badly.
Then another rival Rafael dos Anjos tweeted that McGregor was "Soft!!!" McGregor rejoined by bragging about how much money he makes, then to illustrate his point he tweeted "Aldo you are a pussy. Dos Anjos you are a pussy", and then … And then …
On second thoughts, Nick …
BEHIND CAPTAIN'S DOORS WITH JIM COURIER
We all owe thanks to the USA's Jim Courier for this candid opening-up on what the job of Davis Cup captain really entails.
"I sit there on the sidelines with these guys," Courier said in a courtside interview, "and give 'em their water and give 'em their towels and say 'Good shot'."
He went on to sensationally reveal: "It's not the hardest job in the world."
Makes you wonder why Neale Fraser needed that armchair for all those years. Or maybe it doesn't.
Hewitt might disagree with Courier, after he had his first turn at captaining a Davis Cup tie and found his job description included "tedious child psychology" and "playing in the bloody thing".
DON'T BELIEVE THE HYPE
You had to be quick to catch our Davis Cup commentary highlight, but it came when John Fitzgerald eschewed commentary's love of hype-building by quickly tearing down his own rap for Australian debutant John Peers during a tight spot in the doubles.
"If he can handle this," Fitzy roared, "he can handle anything!"
Wow, that's some …
"On a tennis court."
Oh, right …
"In doubles."
Ah.
Before Fitzy could add "if he was playing with someone really good" the match ended, with Peers in fact not getting out of it, and left facing unresolved questions about what exactly he might or might not be able to handle.
Meanwhile US player Jack Sock has confirmed he'll next appear at Indian Wells, or perhaps as a character in a children's book.
CHINESE CLUB SIGNS AUSSIE PROSPECT
A Chinese Super League club is set to smash all known transfer records this week by announcing the $18 zillion signing of "a bloke from Australia".
New Sichuan franchise Chengdu Meigarich, started by a local man with only a dream and inexhaustible wealth, is rumoured to have scored the coup last week with an offer too good to refuse.
The new player, identified by the club at this stage only as "someone who can play a bit", is expected to move to Chengdu next week.
A club spokesman said off the record that the new player was known widely throughout the football world as someone who either "does play, or did play, a bit, but who was known to have gone near a football once or twice anyway".
The source said the signing, a caucasian male of "about 20 or 30", had built an excellent reputation in Australia as "a dynamic team member and/or ball boy".
Asked if he feared his decision to play in the cash-rich but quality-poor Chinese league for $1.2 dillion ($A2.8 dillion) a week might compromise his hopes of playing for Australia, the signing told us exclusively: "Woo-hoo! Woo!"
ROOSTERS FANS MISS OUT
A misunderstanding is thought to have cost Sydney Roosters fans thousands of dollars after Allianz Stadium offered food and drink discounts for fans arriving early for Sunday's game with Souths.
Video footage shows thousands of Roosters fans apparently thought the discounts were for leaving early.
WATERHOUSE NAMES A DATE
At least one sport spat is spent, with Gai Waterhouse and John Singleton reconciling by teaming again with a horse the trainer symbolically named Kiss And Make Up.
It marks a refreshing change of tack by Waterhouse, who's rumoured to have earlier approached Singleton to take shares in horses called Garngetstuffed, Buggeroff, Joyous Myarce and Tellit To The Handicap.
Former Hobart resident *Trevor Marshallsea is a humorist for print and screen and a seasoned journalist on sport and other things. Formerly found at SMH and AAP, now a freelance writer and shameless gun for hire ('tho tassietimes doesn't pay him 'cause he's a mate).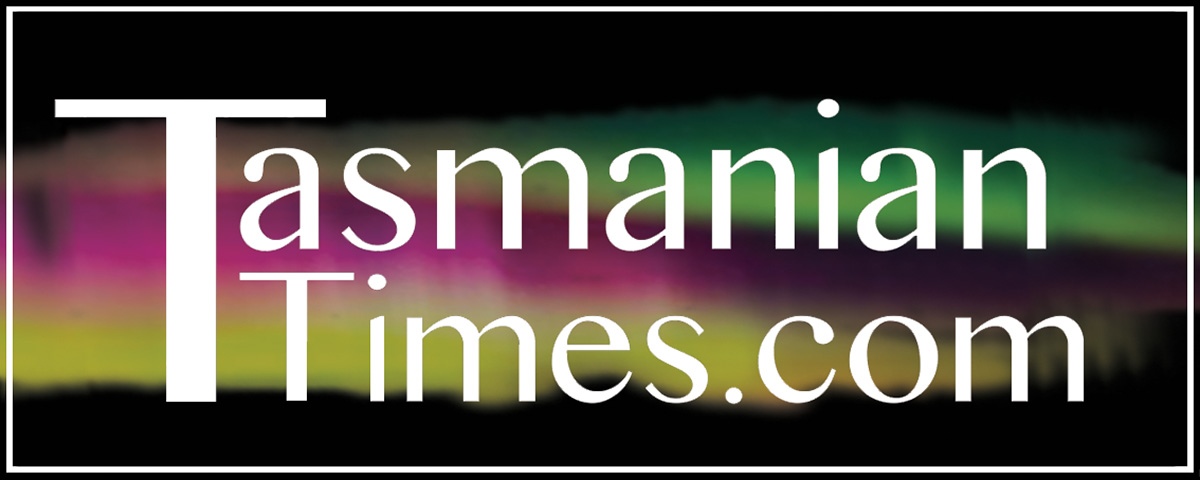 Author Credits: [show_post_categories parent="no" parentcategory="writers" show = "category" hyperlink="yes"]