*Pic: Slick Mal is gone …"Turnbull MKII is an alarming departure from Turnbull's previous hit role as Mr Slick, an urbane inner Sydney sophisticate, equally at ease with a FOREX deal or a bloodless knifing. He is a bad parody of a PM who often parodied himself. It is a hard act to swallow."
THURSDAY March 3 …
• Mark Kenny, Fairfax: NBN trials cheaper all-fibre option The company building the national broadband network has quietly trialled a new, low-cost fibre-to-the-premises technology that could achieve the speed and reliability of an all-fibre system to the home, as originally intended by Labor, but at a reduced construction price. But despite the promising results, NBN Co has so far declined to release them, as the government defends its preferred model, which relies principally on copper phone connections for the final link from the neighbourhood cabinet – or node – to the premises. …
MONDAY February 29 …
Parliament resumes Monday with an oddly familiar negativity and intellectual vacuity, a little madness in the air. Are we back to the chaos of Abbott's "good government"?
Newspoll puts Liberal and Labor each on 50 per cent, two party preferred. Peter Dutton drops his bundle: "The prospect of Bill Shorten leading the country is now in play." For Barnaby Joyce, it is a "wake-up call". Yet Labor's 38% will not win government.
Could it be bad policy, poorly sold? Never. "Modest, incremental reform" is electrifying, at least to the power industry: $15.4 million over four years is quietly approved by government for a new Oil, Gas, and Energy Resources Growth Centre to promote fossil fuels in an agile, innovative, 21st Century, carbon neutral way.
Yet Scott Morrison has to stand up mate Ray Hadley on Monday. What's going on? 2GB's Ray understands. Being PM or treasurer is harder than it looks; wanting the job and being able to do it are not the same thing, he says. Thanks, Ray.
Is it Australian Christian Lobby stooge, Gorgeous George Christensen reading aloud advice on "penis tucking"? No, Tuesday's party room meeting is reserved for that . Morally aroused George claims he clicked on a Safe Schools link to a link to a link on another website which linked to an "adult services" site. Proof positive that safe schools groom schoolkids for paedophiles.
The Queensland MP's shock tactic gets the PM to review the program. Assisting Gorgeous George on the lunatic right are Senator Cory Bernardi, Tasmanian Senator Eric Abetz, Tasmanian MP Andrew Nikolic, Western Australian MP Andrew Hastie and Queensland Senator Jo Lindgren who worry, they say, Safe Schools could hide funding for "minorities".
Bernardi spies a Marxist agenda of cultural relativism but not even Chris Uhlmann could explain what that means. Rainbow posters in class rooms and harmony days are clearly all depraved gay propaganda designed to "sexualise" children.
…monkey madness is afoot…
Is the Monkey Pod holding a wok-around-the-clock policy stir-fry? No. But monkey madness is afoot amidst the cherry blossoms abroad. Veteran cultural warrior, elder statesman, Shinzo Abe's cutest Tamagotchi, Tony Abbott, chooses Saturday to sumo-wrestle China out of our Pacific hot tub.
We may trade with China, but Japan is our one true love, he sighs. Bishop and Turnbull are both a-twitter over the news of the ex-PM's wilful interference in foreign affairs. China also fails to see the joke. What is Australia's Far Eastern policy and who makes it?
Speaking in Tokyo, after a banquet of scientifically killed whale, in a resonant but opaque tribute to Kabuki, Abbott praises Japan and Australia's "special relationship because it's not based simply on shared interests, but also on shared values".
Turnbull's "biggest challenge will be to retain popularity", he adds "once he has a credible narrative of his own". Abbott could have said "everybody hates you. You stand for nothing". But he promised no sniping. A non-sniping, supportive analysis will be published by News Corp soon.
None of these rich pickings from a week in a Turnbull government at work are the cause, however. A fish rots from the head down. Monday's whiff of the past is Mal going the full Tony. It's some act. Even his flatulent speech slows. He meanders aimlessly through the week, his only plan to bag Labor's big bad negative gear plot to destroy us.
Is he rattled or has he been rolled? Whatever the cause, it's contagious.
MPs rush to follow the PM downmarket. Optimism is out. The new vibe is shock and horror. Evidence-based government is nowhere in evidence as a Liberal right wing tail wags its mascot junkyard dog. A mad, fear goes viral.
…Bernardi is heckling Shorten…
By Wednesday, Cory Bernardi is heckling Shorten during the opposition leader's conference on Safe Schools, "at least I'm honest, Bill". And you are a fraud". The program encourages acceptance of difference; protects children from homophobic bullies.
Bernardi wants Tony Abbott back as PM. Badly. So too do the twenty MPs whose dinner with Abbott this week helps keep talk of a fantasy comeback alive, outing the lout or the lad in Bernardi.
Abbott stirs the possum. I had the election all sewn up and in the bag, he says in weekend media. "I was just too courageous in tax reform for nervous back-benchers." A red-blooded man's man he is our real PM in waiting.
"At least I'm not a homophobe", Shorten fires back, lowering further the tone in a week of ridicule, name-calling and a massive vote-buying defence spending spree masquerading as national security.
"I don't see it as a choice," Defence Minister Marise Payne tells Leigh Sales, on Thursday's 7:30 Report. Why is her government choosing to spend $150 billion on twelve new submarines at $12.5 billion a pop over thirty years while it denies schools and hospitals the $80 billion they need to run today?
Payne does not explain why the cost is now three times the estimate of the government when Tony Abbott was PM. The new vibe helps Payne assert a moral relativism that sweeps defence spending out of scrutiny.
Payne isn't asked to explain why there is no case for twelve subs. It is just a target from the 2009 White Paper which has just been repeated. We can't crew twelve subs and Defence probably could only deploy six. Nor is she asked about the consequences of a likely winning Japanese bid tying our defence policy to that nation at the expense of any independence in the Pacific.
…tip buckets of money…
Five state of the art $2.5 billion hospitals could be built for the cost of just one sub subsidy. More than a troubling priority, it's a huge blind spot in government industry policy. Submarine building, like all defence spending, involves massively expensive industry subsidies however many Australian flags you cloak it in. Having closed down Australia's car industry the government scrambles to tip buckets of money into an industry just because it is marked "defence". Few Australians will benefit.
With $31.8 already allocated to be spent this year, defence costs taxpayers dearly for little direct return . Much of the money spent goes into overseas companies' profits. The extra $29.9 billion defence spending over the next ten years, just announced, will mostly benefit US multinationals, Lockheed Martin, Boeing, Northrop Grumman, General Dynamics and Raytheon.
Happily, national security enthusiast, Ayatollah Dan Tehan becomes Minister for defence materiel. Multinational reps high five each other. He'll look after them. So, too, will Tassie's Andy Nikolic who shits into Tehan's old job as joint intelligence and security parliamentary sub-committee chair. Nikolic believes civil liberties should be suspended such is our terrorist threat.
Not all observers are happy. Electric Frontiers Australia worries that the former brigadier's "hard-line" views on national security issues and his "apparent disdain" for civil liberties suggest that he is unlikely to bring a "balanced and objective perspective" to the work of the committee. Such critics miss the politics of the appointment. The PM is diving to the right.
Turnbull MKII is an alarming departure from Turnbull's previous hit role as Mr Slick, an urbane inner Sydney sophisticate, equally at ease with a FOREX deal or a bloodless knifing. He is a bad parody of a PM who often parodied himself. It is a hard act to swallow.
"Vote Labor and be poorer" Turnbull's turgid slogan of the week is simply a bad Abbott.
A skittish backbench jumps for cover up on the table with everything on it causing its collapse a la Jamie Briggs. Little remains, whatsoever, of any economic policy let alone a tax reform program.
…the PM's wimpy negative re-gearing…
There is no new money. No new plan. Even the PM's wimpy negative re-gearing is under attack from the same MPs who put the kybosh on the GST. They shrewdly outsource the people's voice. Private consultants are paid to make a case to the PM.
Is Turnbull just Abbott in a top hat? No. Mal loves trains. Yet money for rail is only available if states cut other spending.
Liberal and Labor swap routines. The Government acts the role of a beleaguered opposition reduced to beating up the threat of Labor's tax plans. Labor, it screams, would send the economy into "free-fall" in a time of dire national emergency.
Gone now is his pose of enlightened rationality, his vision. The member for Wentworth speaks slower, reaches lower as he unleashes his inner junkyard dog. It is a futile move.
Turnbull cannot hope to reproduce all the captious, capricious negativity of his predecessor, a politician who in 2012 blocked Rudd's Malaysian solution in order to create a build-up of boat people to enhance his own campaign.
Turnbull could never proclaim himself minister for women to show his contempt for the principle of gender equality and to symbolically re-enact the injustice and the exclusion the portfolio seeks to redress. Nor should he try.
The PM is ill-advised to continue his bad copy of a dodgy Abbott original. Why rebuff those who were captivated by his earlier cameo roles? Articulate, sophisticated Super-Mal wowed us all with his urbanity and vision; his difference from Abbott. Yet in parliament this week he mimics his predecessor for all he is worth.
"Labor will ruin us all", he rants. If we don't ruin ourselves. Like all hams, he is oblivious of how close he is to ludicrous incongruity; self caricature and travesty. His credibility, legitimacy and authority all go out the window.
…a last-ditch attempt…
Turnbull's hopes to restore his authority over a deeply-divided party in a last-ditch attempt to boost his prospects in an election he knows he must call before 11 November. Some even want him to risk a double dissolution. Yet rather than bring party strays to heel, his new act just stirs them up.
Gone is the PM's positivity. His airy promises of innovation evaporate. Out goes reason and in flies fear and madness. Evidence based government? Respect for the electorate's intelligence? Both get the shove in favour of a scare campaign: Labor's proposal to reduce tax concessions for property investors. It's a small target and the campaign fails its first test drive.
House prices will rise. Assistant Treasurer Kelly O'Dwyer appears on Seven's Sunrise show mid-week to contradict her PM's claim that Labor's negative gearing would "smash" house prices "like a wrecking ball". The new fear-mongering is clearly a work in progress.
So, too is capital gains tax reform. Turnbull tells parliament Monday there are "no changes planned" before being forced to admit the next day that his government is looking at getting superannuation funds to pay more CGT.
Labor's great big new negative gear on everything will cause prices to rise. Or fall. Whatever. Plus maybe some sort of capital gains tax changes. It's a complete circus. No wonder Scott Morrison is in witness protection.
The PM who once promised reason and respect now swings from the same vine as the monkey-pod messiah, Tony Abbott's absurdly alarmist warnings that Whyalla would be wiped off the map and that a lamb roast would cost $100 under Labor's carbon tax brought him well-earned ridicule. Yet Abbott's campaign helped trash Labor's hopes .
Turnbull's lowering of his act has only encouraged Bernardi and others of the far right to upstage him. Channelling Tony Abbott has brought Turnbull no more support; less unity. The lunatic right's bizarre preoccupations expand to fill his policy vacuum. No amount of White Papering over cracks can disguise a PM unable to run his own party, let alone lead any election campaign.

• SMH: Terror threat makes civil liberties debate 'redundant', Liberal MP Andrew Nikolic (above) says
• Mike Bolan in Comments: Urbo is one of the few commentators that details the gibbering unreason of our political classes, particularly of the federal government. It is clear that many (all?) of the right wingers have no empathy for anyone, are narcissists and are comfortable with treating fellow humans appallingly – that is they are psychopaths. How psychopaths, lacking the ability to relate to other humans, can get away with 'representing' real humans is a mystery …
• Mark Kenny, Fairfax: Turnbull government poll plunge: voters drift away in disappointment … It is hardly a surprise that last week's Fairfax-Ipsos poll, which showed the government's lead over Labor narrowing to just four points 52/48, sent fear rippling through the government backbench. Now that fear has deepened. A very poor week – another one – marked by a directionless performance from Treasurer Scott Morrison and a glaring absence of policy urgency from the not-so-new management team, has only confirmed the trend. Labor has taken all the risks in this election year and is reaping the rewards for that courage. Bold policy projections on superannuation, negative gearing-capital gains, education, and tax measures have seen Labor define the terms of debate unusually effectively for an opposition. The government appears comparatively clay footed – or hamfisted when it came to the GST retreat – and will look even more so if it insists on withholding all economic policy pronouncements until the budget. On the plus side, the popular Malcolm Turnbull remains just that. Popular. But his reconfigured government, which began so purposefully almost six months ago, is already drifting. The outlines of the Turnbull government have already lost their sharpness, its focus on the reform task matched by the public's view of it as soft around the edges. The least flattering assessment is that Turnbull, like Kevin Rudd before him, is captive to his own stratospheric popularity and that he is therefore unwilling to pull levers that might see his own standing fall. …
• Mark Kenny, Fairfax: NBN trials cheaper all-fibre option The company building the national broadband network has quietly trialled a new, low-cost fibre-to-the-premises technology that could achieve the speed and reliability of an all-fibre system to the home, as originally intended by Labor, but at a reduced construction price. But despite the promising results, NBN Co has so far declined to release them, as the government defends its preferred model, which relies principally on copper phone connections for the final link from the neighbourhood cabinet – or node – to the premises. …
• Fairfax: Breathtaking breach of basic responsibility from ex-PM Tony Abbott Tony Abbott has already denied being the source of the leaked sections of the Defence white paper. The journalist who received the leak, a friend of Abbott's, has also denied it came from the former prime minister. Taking them both at their word, the mere fact that Abbott agreed to be quoted at length for the story – a very favourable story to him but an attempted damning of Malcolm Turnbull – tacitly condoned the leak of what Fairfax Media has been told were "highly classified" documents.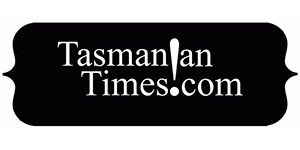 Author Credits: [show_post_categories parent="no" parentcategory="writers" show = "category" hyperlink="yes"]