Should a Tasmanian Government agency belong to a politically active industry lobby group which donates to the party currently in government?
It seems a pretty straightforward question, one which should be capable of being answered with a simple yes or no.
Except that no-one involved wants to provide a simple answer to a simple question.
The facts are straightforward.
The Public Trustee in Tasmania belongs to the Financial Services Council (FSC). The FSC, based on data it discloses to the Australian Electoral Commission, is a major donor to the Tasmanian Liberal Party, having donated just under $35,000 in the last two years alone.
The FSC has never – as far as the public data indicates over the last eight years – donated to any other Tasmanian political party or independents. Not Labor, not the Greens, not Andrew Wilkie, not Jacqui Lambie or any other of the myriad of other parties or candidates: only the Tasmanian Liberal Party. Interstate the FSC has donated to other parties: Labor, Liberal and National but no-one else.
Obviously the FSC has some methodology for deciding who it will donate to, how much it donates and when it contributes. But as to what its criteria are, it won't say.
Its claim that its donations are simply "supporting the democratic process" is little more than spin intended to recast partisan financial contributions aimed at increasing access and influence as if they are philanthropic gifts for broad public benefit.
And what of the Public Trustee? Even if one accepts the argument the Public Trustee and its Board of Directors has had no direct role in FSC decisions about political donations the problem remains that a government agency is a member of a lobby group involved in partisan politics.
As to how much money the Public Trustee pays by way of membership fees to the FSC the government business enterprise won't tell. Nor will it clarify whether it was aware of the FSC making political donations prior to being asked by Tasmanian Times.
Tasmania's Attorney General Vanessa Goodwin is the portfolio minister for the Public Trustee, a government business enterprise agency owned by Tasmanian taxpayers. "The Public Trustee advises that it has been a member of their industry peak body for many years, under Governments of all persuasions, in order to access professional development and education support," she stated.
No doubt that is the case, though it is important to note that it was only since March 2012 when the Trustee Corporations Association – which the Public Trustee belonged to – merged with the more politically active Financial Services Council that the issue arose.
Goodwin's response as to whether it is appropriate for the Public Trustee to belong to the FSC though is less defensible. "The Government plays no role in determining which professional organisations GBEs hold membership in," she stated.
At one level ministers shouldn't be involved in micro-managing the activities of GBE's, let alone groups they belong to for the purposes of professional training and support.
However, the issue at hand is of more significance than that.
It would be perfectly reasonable for Tasmanian governments of all political persuasions to insist that all government agencies should not be involved in groups which are politically active and especially so if they donate to political parties.
One suspects the Tasmanian Liberal Government's apparent indifference would disappear if the scenario was of a government agency under its control donating to rival political parties.
The Integrity Commission's website sports the slogan "be upfront, speak up, draw a line." However, the line on whether the Tasmanian Government thinks it appropriate for a GBE to be a member of a politically active lobby group has yet to be drawn.
•See also:
• The Attorney-General, the Public Trustee and donations to the Tasmanian Liberals
If you would like to be added to his email alert list for when new articles are published you can sign-up here.
*Bob Burton is a Hobart-based Contributing Editor of Tasmanian Times. His earlier articles on Tasmanian Times are here.
Tasmanian Times (TT) is free – always has been, always will be. If you like what TT does, please consider making a donation.
If you liked this article, please share it on social media.
EARLIER on TASMANIAN TIMES …
• October 27: The Attorney-General, the Public Trustee and donations to the Tasmanian Liberals
• December 15: Will Tasmania be left as the last state without regulation of political donations?
• December 14: Who are the invisible major donors behind the Tasmanian Liberal Party?
• October 29: What happens if a major political donor doesn't disclose?
• October 28: Who's a Liberal donor gonna call? Rentbusters!
• October 27: The private pathology industry emerges as major Tasmanian Liberals donor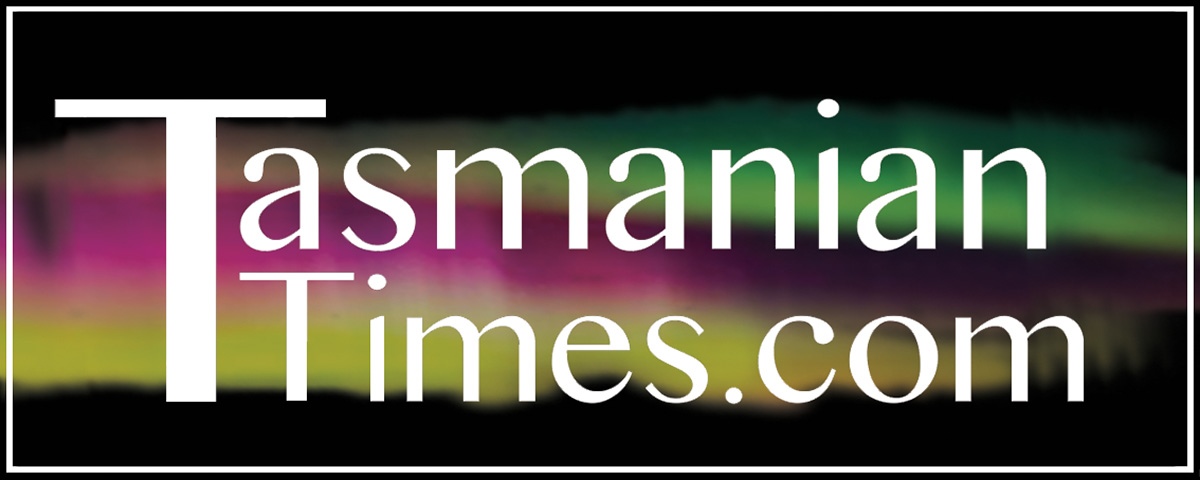 Author Credits: [show_post_categories parent="no" parentcategory="writers" show = "category" hyperlink="yes"]