The Buck stops here … Minister for Resources Paul Harriss with Premier Will Hodgman …
"The Emperor's New Clothes" (Danish: Kejserens nye Klæder) is a short tale by Hans Christian Andersen about two weavers who promise an Emperor a new suit of clothes that is invisible to those who are unfit for their positions, stupid, or incompetent. When the Emperor parades before his subjects in his new clothes, no one dares to say that he doesn't see any suit of clothes until a child cries out, "But he isn't wearing anything at all!" The tale has been translated into over a hundred languages.
This just has to be the best description, albeit before its time, of the Minister for Forestry on the basis of his performance over the past week, and indeed ever since he was appointed!
On 3 December members of FLAG Lapoinya met with Minister Harriss to seek the removal of Coupe FD0053A from the future forestry plans of Forestry Tasmania.
The meeting was attended by senior advisor Kim Creek and others.
Stewart Hoyt as leader of the delegation presented the Ministerial group with numerous examples of why the coupe should not be logged including the presence of endangered species (FTFD Devils,
freshwater crayfish, quolls, swift parrot, Brookers Gum, and "Little Finger" orchids et al); the community recreational needs and well-being; and the financial loss which will incurred by FT.
I understand the advisors duly attacked the input from the FLAG delegation who have described the meeting as "terrible".
Within hours FLAG had received a rejection of their request in writing from the Minister who stated the coupe would not be removed from the production plan:
As I confirmed to you in the meeting, this Coupe has been set aside by Parliament with the support of all three political parties and the Legislative Council as part of the Permanent Timber Production Zone. It is required to meet the legislated wood supply allocation laid down by the Parliament for Forestry Tasmania.

As you acknowledged, Coupe FD053A borders the much larger, permanent Flowerdale River Reserve. Coupe FD053A itself is regrowth forest and the forest practices planning system overseen by the Forest Practices Authority will ensure that all relevant values are taken into account before any harvesting proceeds.

Therefore, I am unable to agree to your request for deferment and Coupe FD053A will remain on Forestry Tasmania's harvesting schedule.
Clearly due consideration was not provided by the Minister or his staff.
Less than 24 hour later the Chairman of FT Bob Annells was questioned by the MLC as part of the annual GBE inquiries.
He stated unequivocally that after discussions with the auditor, for FT to secure FSC Accreditation:
"it was bleedingly obvious to us that there were three key areas that we need to work on, there may well be others come up in the audit report but there are three; clear-felling of mapped old growth forests, protection of habitat for threatened species, particularly the swift parrot and the methodology for identification of high conservation values,".
That is exactly what FLAG was suggesting in the request for removal of FD0053A from FT's production plan.
How unthinking and irrational can the Minister and his advisors possibly be?
FSC requires that the industry meets all pertinent social, environmental, and economic criteria. It has failed to achieve that for the past 30 years plus.
In the Lapoinya example it specifically fails these criteria.
Forestry Tasmania will never get FSC Accreditation on this basis and TaAnn will never have a secured peeler log supply.
Methinks the Emperor has no clothes!!
• Steve Whiteley and Paul Harriss 'mislead' …
As an addendum to the above I note that both Steve Whiteley (CEO of FT) and the Minister have misled the Legislative Council and the Public with their comments suggesting FT had compromised on logging at Lapoinya – Whiteley in the GBE forum and Harriss on 936ABC Mornings Program.
"we reduced the coupe from 90 ha to 49ha as a result of compromising with the locals"
The coupe area has always been 90ha or thereabouts; it's the harvestable area that keeps changing.
It was effectively impossible to log the 90 hectares due to topography and the multiplicity of Class 3 and 4 streams.
I have seen or heard of various different harvest areas.
The first draft plan was to harvest 35.7 ha, then we told it was 38ha to yield 7600 tonnes or 200 tonne per ha. This, when used in the initial John Lawrence profit calculation ( TT here ), showed the coupe to be unprofitable.
Then at a community meeting in February FT announced the harvest area was to be 51 ha, or 12,500 tonnes @245 tonnes per ha which John L used to show was still unprofitable.
After a bit of argy bargy and providing some more buffer areas for endangered Brookers Gum et al the harvest area became 49 ha.
It wasn't as Mr Whiteley incorrectly told the scrutiny hearing that FT reduced the harvest area from 90ha to 49 ha as a result of compromising with the locals.
Following first contact with locals FT increased the proposed harvest area from 35.7 ha to 49 ha.
They didn't compromise. They increased the area after they were told the fixed costs including roading were way too high for such a small harvestable area, so they increased it so as to spread the fixed costs over a larger area.
A question for Premier Hodgman and the FT Board?
Does this level of misrepresentation constitute grounds for removal of both incumbents?
For the avoidance of doubt I have informed the FSC Auditor, SCS Global Services, of this absolute breach of community engagement principles.
• Mike: Dear Friends of Lapoinya,
It has been too long since our last update but the team has continued to work hard to stop Forestry Tasmania from clear felling the Lapoinya forest. Helped by your pressure the forest remains intact but Minister Harris recently refused to grant a reprieve or consider exchanging this cut for one of less social and environmental consequence.
See our latest movie regarding the threatened Giant Lobster, the largest freshwater lobster in the world whose sole habitat is NW Tasmania. See how felling this coupe will affect its survival.
Please email Premier Will Hodgman directly
will.hodgman@parliament.tas.gov.au
and tell him your feelings after seeing this movie.
Tasmania is on the frontline of Australia's environmental destruction with numerous species threatened by Forestry Tasmania's rapacious practices. Lonely Planet recently suggested that tourists should visit the state before its environment is irretrievably 'compromised'.
We continue to need your support wherever you are.
Thank you,
Mike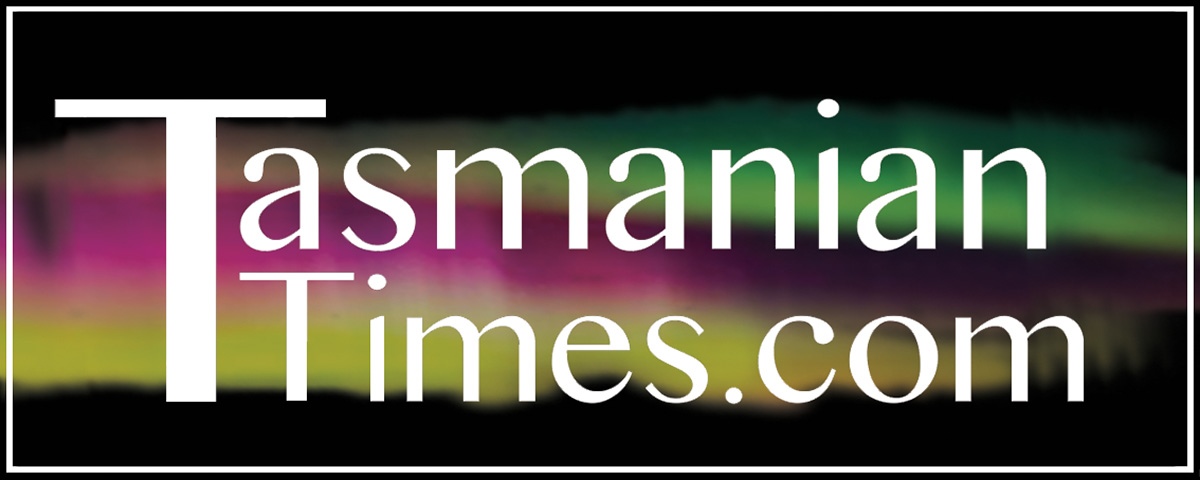 Author Credits: [show_post_categories parent="no" parentcategory="writers" show = "category" hyperlink="yes"]