*Pic: Heart of Darkness? Matt ( rapidexposure@ozemail.com.au , www.matthewnewton.com.au ) Newton's aerial shot of Ta Ann Southwood, Huon Valley, taken just last Saturday, August 8, 2015 …

Pic: ABC, of Eric Abetz
Erich Abetz on return from his $12,686 taxpayer-funded trip to visit Ta Ann in Sarawak stood up in the Senate to make the attached vitriolic hate speech published on August 17, 2012 …
This speech, by an extreme religious, right wing member of the Liberal Party and a former barrister is carefully crafted.
It is I suggest the first salvo of an orchestrated campaign that was to result in an eventual payment of $28.6 million dollars of taxpayers' money to the Sarawak company Ta Ann Tasmania.
Ta Ann is owned by one of the most corrupt of Asian timber families as detailed by Lukas Straumann in Money Logging: On the Trail of the Asian Timber Mafia, ( HERE ), a family reputedly now worth some $15 billion. This family company hosted the Abetz visit to in-part discuss obtaining a reduction in volume over the now costly Take or Pay contracts gifted to Ta Ann by the GBE Forestry Tasmania for the supply of Tasmanian Peeler Billets. Demand for Tasmanian Peeler Billets had been much reduced due to the exposure by the Greens of the source of the wood as supplied to Ta Ann Tasmania for use at the London Olympic Games.
As a result Abetz commenced his speech to the Senate with this claim:
"The London Olympics have come and gone. One performance that has largely gone unnoticed is the extreme green groups' prevailing over contractors constructing the Olympic facilities not to use timber products manufactured by the Ta Ann timber processor in my home state of Tasmania. It should be noted that Ta Ann does not harvest timber in Tasmania"
This is Abetz – and semantics – at its very best. Forestry Tasmania harvests and supplies the timber as Peeler Billets to Ta Ann under two Wood Supply Agreements which importantly incorporate Take or Pay Contracts granted to Ta Ann by one Evan Rolley, then CEO of Forestry Tasmania.
… [Abetz] "The timber is sourced from regrowth and plantation."
It should be noted that very little if any plantation timber is supplied.
… [Abetz] "Regrowth and plantation timber destined for the woodchippers are being denied a market as veneer by the Greens"
Here Abetz continues to suggest that Forestry Tasmania supplies plantation timber as billets.
[Abetz] "The Greens are very happy that they stopped Tasmanian timber being used at the London Olympics. That was very clever,very smart: what they did was give a market to the destruction of Indonesian rainforest"
As a former Minister of Forests it begs the question to Abetz, what was it actually doing to our forests?
… [Abetz] "Ta Ann's reputation is being defamed and their markets drying up"
Ta Ann – in this important matter never sued – Why?
The Abetz visit was promoted as a positive by Ta Ann; interestingly on the same day Senator Eric Abetz was full of praise following his visit to Ta Ann Group Holdings in Malaysia. noting that he [Abetz]:
"… will make a report to the Senate and has already briefed Ta Ann's management team …"
Why did we – the taxpayers of Australia – pay more than $12,000 for Erich to visit Sarawak to become the voice of Ta Ann in the Australian Senate?
The failure by Ta Ann to accept or to use Tasmanian Plantation timber for timber billets is the key to the Abetz lie to the Senate.
It is still the festering sore at the core of the Peeler Billet loss-making Take-or-Pay contracts.
Ta Ann's "Captain Rolley" was the man who had granted these questionable loss-making Take-or-Pay contracts to Ta Ann when CEO of Forestry Tasmania.
He was quoted in an SBS story The Last Frontier as making the statement that:
"Forestry Tasmania did not have enough plantation and regrowth timber to fulfil the Ta Ann contract.''
In August 2012 SBS was ordered to retract and apologise to Rolley for this quotation with the correction that:
"In fact Rolley only referred to plantation timber." … in my view a lucky escape … for if the shortage applied to both plantation and regrowth the contracts should never have been signed by him as CEO of Forestry Tasmania.
So why did Abetz raise the subject of plantation timber at all?
As the former Minister for Forests in the Howard Government Abetz would have known why plantations as a source of the peeler billets had been included in the Agreements; for it was a matter of great importance to the greening of the Peeler Billet specification still protected by Commercial-in-Confidence. Peeler Billets were and are in short supply from the Abetz-promoted-and-protected failed MIS scams. The timber for Peeler Billets in fact comes from the best so-called "regrowth" Tasmanian forests:
… [Abetz] "The oldest trees might be as old as our friend Senator Boswell – about 70 years old."
The scarcity of timber supplies that questions the Rolley perspective was noted by The Independent Verification Group Wood Supply Review:
"The new modelling shows Tasmania's public native forests cannot supply the contracted amount of Ta Ann peelers under any scenario"
The West Report released on 23 Mar 2012 qualified this statement stating that:
"FT was logging the available public forests at twice the sustainable rate".
The reason for logging the Tasmanian native forests, at this rate, was that the the timber to be supplied by Forestry Tasmania from plantations was either not available or not suitable.
The pro-logging Tasmanian Legislative Council under (now Minister for Forests) Paul Harriss created Government Committee A to provide a forum for Ta Ann Tasmania and other pro-logging groups to immediately counter West.
Committee A rewrote the riot act:
"Professor West did not consider the full forest estate in forming his views; and the subsequent complaints made to the independent certification body in relation to FT's harvesting practices were dismissed as unsubstantiated after an independent assessment by an eminent sustainability expert was completed."
Ta Ann had lost the Olympic Games contracts because the wood sourced from Tasmania was described as being from "plantations", a word introduced in translation.
A loss of demand created by the incorrect certification of wood as supplied to the Olympic Games from "plantations" had caused the Ta Ann Tasmanian business to virtually collapse.
The result was that on 20th December 2012 Rolley – now CEO of Ta Ann Tasmania – threatened to close TA Ann down unless the Take-or-Pay contracts that he had signed as CEO of Forestry Tasmania were stood aside and not enforced.
Remarkably – and at great cost to Forestry Tasmania – the Take-or-Pay Peeler Billet contracts were removed from the existing Agreements between Ta Ann and Forestry Tasmania by a compliant State Government.
Instead of having the Take-or-Pay contracts enforced by (then Forests Minister) Bryan Green to the benefit of Forestry Tasmania, Ta Ann Tasmania received – under the Tasmanian Forest Agreement – $28.6 million for a reduction in their volume.
Forestry Tasmania has continued to lose money on every billet supplied to Ta Ann under these two long-term Agreements … which are now slowly but surely destroying Forestry Tasmania.
We should investigate the parts as played in this saga by:
1). Erich Abetz in Sarawak, bearing in mind his behaviour over a gift of $50,000 made to the Liberal Party by Gunns Ltd … a company pushing a pulp mill in Tasmania, three weeks after he was made the Minister.
2). Evan Rolley as CEO of Forestry Tasmania who signed the two now loss-making Agreements between Ta Ann and Forestry Tasmania; later to accept the job as CEO of Ta Ann Tasmania.
3). Paul Harriss – who as an MLC – admitted and declared that he had received inducements from Ta Ann. Harriss is now the Minister responsible for Forestry in Tasmania and was a key player in the bid to roll back World Heritage listing of Tasmanian forests on the iconic Western Tiers for the purpose of logging.
4). Bryan Green, the former Minister of Forests, whose job was to represent the people of Tasmania on the board of Forestry Tasmania. A man who has been three times before the courts in Tasmania and is currently the Leader of the Tasmanian Opposition.
Uniquely in Tasmania the offence of "Misconduct in Public Office" is not in the Statute Book; hence in the matter of the Take-or-Pay contracts the Tasmanian Integrity Commission has no teeth.
The only avenue of redress open to the public over this loss-making matter is a Royal Commission.
A Royal Commission should now be mandatory into the loss-making Take-or-Pay contracts between Forestry Tasmania and Ta Ann Tasmania and the subsequent payment of $28.6 million dollars of public money for their in-part cancellation.
The ongoing Tasmanian financial disaster that is Forestry Tasmania is now costing the Tasmanian taxpayer a million dollars a week to in-part subsidise a company from Sarawak … money this state can ill afford.
Interested readers are referred for more detail to my Background to Forestry in Tasmania lodged 4 June 2015 by Andrew Wilkie MP in the House of Representatives and now published in Hansard, HERE: Forestry Tasmania, Andrew Wilkie MP and the tabled document …
• mr t in Comments: Eric Abetz has an expected bedfellow in Cory Benardi in today's SMH fighting the good fight on air travel expenses: HERE. He will still top the Liberal ticket in Tasmania. I love the quaint name, the "Australian Taxpayers Alliance" filled with Tea Party Conservatives who are unanimous in their criticism of government waste…cough, cough…
• SMH: Eric Abetz and Cory Bernardi rack up a bill to attend anti-government waste do
• John Hayward in Comments: John keeps pushing the public alarm button to report the daylight looting of Tas forests, and seems amazed that he gets absolutely no response from regulators nor consternation from the looters. John might try the new Integrity Commissioner, Greg Melick. He probably won't get any satisfaction, but he might enjoy a dry laugh.
…
The 3yr FT logging plans cited by Godfrey, #8, are staggering. This organisation is morphing from a giant leech into a vampire. With no FSC and a badly depleted State Forest, they must be planning a liquidation sale of the State Forest. This is like Taib's Sarawak, I marvelled, before remembering THIS IS SARAWAK!
• Ted Mead in Comments: # 8 – Pete – I doubt FT even knows what it is actually and realistically doing these days beyond trying to keep itself afloat with funding from any obscure source? One suspects that they were hoping on a biomass burning program funded by the Fed's after intense lobbying by Eric, Paul and their associated cronies. The industry has now essentially entered an era of great uncertainty whereby anything is possible and probable, but mostly unlikely. The only sure bet is of more $ fiscal propping by the taxpayers!
DON'T BURN IT … There's more money in leaving it standing, says former Howard staffer (and Tony Abbott co-writer) Robert Vincin …
• How to save the Planet … and Humankind

Pic by Bob Brown, here, who says … 'A genuine Tony Abbott environmentalist is driving this truck. Photographed in Huon Valley, Tasmania yesterday. Logging occurs in Tasmania's southern forests where ancient trees like these ones are logged.'
• Robin Charles Halton in Comments: From here on Ta Ann should be on its own, more than enormous concessions are in place for this company to continue to extract prime eucalypt regrowth for billet production. The company has been effectively handed surety of resource and unbelievable financial support on a plate by the Tas Government. From here on Ta Ann needs to be made aware that FT is not a service provider but a business who has to rethink its business modelling leading up to 2026/27 when contracts for sawlogs for Crown sawmillers and peelers for Ta Ann need reviewing. Both the native forest sawmillers and Ta Ann need to both acknowledge that royalty structure, roading and administration costs will need to reflect a move away from Taxpayer dollars to support forestry in the future.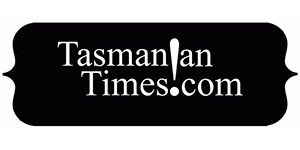 Author Credits: [show_post_categories parent="no" parentcategory="writers" show = "category" hyperlink="yes"]