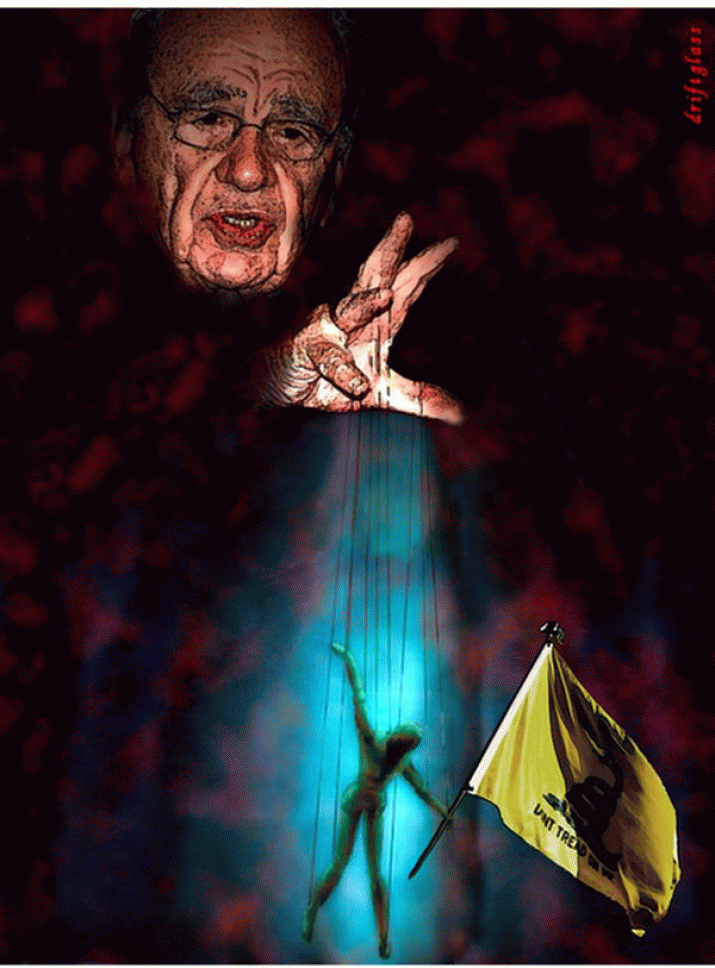 On August 10 Rupert Murdoch, the Executive Chairman of News Corporation – the parent company of The Mercury – jetted back into Australia for a board meeting and to be at the announcement of a major new AFL broadcast deal.
Rupert is not a prolific Tweeter, having dispatched only 1500 Tweets in over three and a half years.
So what did Rupert Tweet while he was Down Under? Since August 14 he has published 7 Tweets relating to Australia and two on the British Labour Party's leadership contest.
Rupert's seven Tweets relating to Australia could best be described as eclectic.

A little back story is required for Rupert's next Tweet.
The day before Rupert fired up on Twitter on his latest trip, the Daily Telegraph – News Corp's Sydney tabloid paper – featured a typically shrill front page railing against the protection of sharks.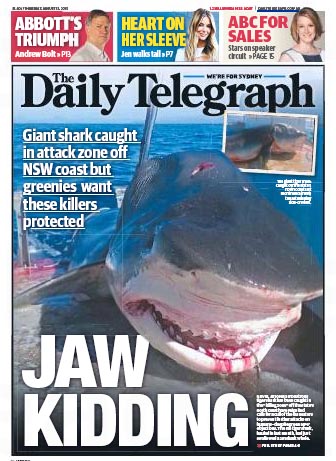 Just in case the point was lost on anyone, Daily Telegraph reporter Laura Banks penned a histrionic opinion column which argued:
"the ocean is our domain and sharks have no place destroying lives and livelihoods; these predators are lurking out there ready to cull humans and we as a community must find a permanent solution. Tourism is slowing. The people are not coming. Surfers are not surfing. If this continues into summer, the seaside towns of Lennox Head and Evans Head, even Ballina, will be no more. We won't have to worry about sharks because there will be no one living on the coast. The shark will have won."
"
Rupert took the bait.

Then he moved on to other topics.

and

and

and

and

After reflecting on stock drenching and another August 15 Tweet on two articles on Amazon, Murdoch's Twitter account went quiet, presumably in preparation for the announcement that News Corp would pay about $1.3 billion for some Australian Football League broadcast rights.
Reading Rupert's tea leaves
So what can we glean from Rupert's Tweet's while he was here? He thinks Australian politics is "poisonous" but offers no explanation as to why that could be the case, let alone that News Corp may just have contributed to it. It's clear that Rupert doesn't like "greenies" and thinks even more sharks should be killed. And that he likes Abbott and Abetz's stalling tactic on gay marriage of promising a referendum after the next election.
Rupert says he doesn't like the damage being done to the ocean from overfishing and pollution but in dismissing "carbon emissions" omits to mention that increased carbon dioxide causes ocean acidification and that coal power plant emissions increase mercury concentrations in the sea. Rupert wants beaches protected but presumably he thinks that someone other than the "greenies" he sneeringly derides are going to do it, but doesn't say who exactly.
And that Murdoch – who has a farm at Yass – is rather fond of free range produce and organic food.
Murdoch's Tweets are illuminating both for what they say and what they don't. As someone who has long wielded significant power, one can only think that he sees his Twitter feed – which has 596,000 followers – as just another extension of how he can try and shape global debate.
For the public, the greatest benefit of Rupert Murdoch's Tweets is that he publicly states views which would previously have been shared only with his executives, editors and closest confidants.
Tasmanian Times (TT) is free – always has been, always will be. If you like what TT does, please consider making a donation. We would also encourage you to support our current advertisers. If there are other companies you think would like to advertise on TT, please email your suggestions to editor@oldtt.pixelkey.biz. Thank you!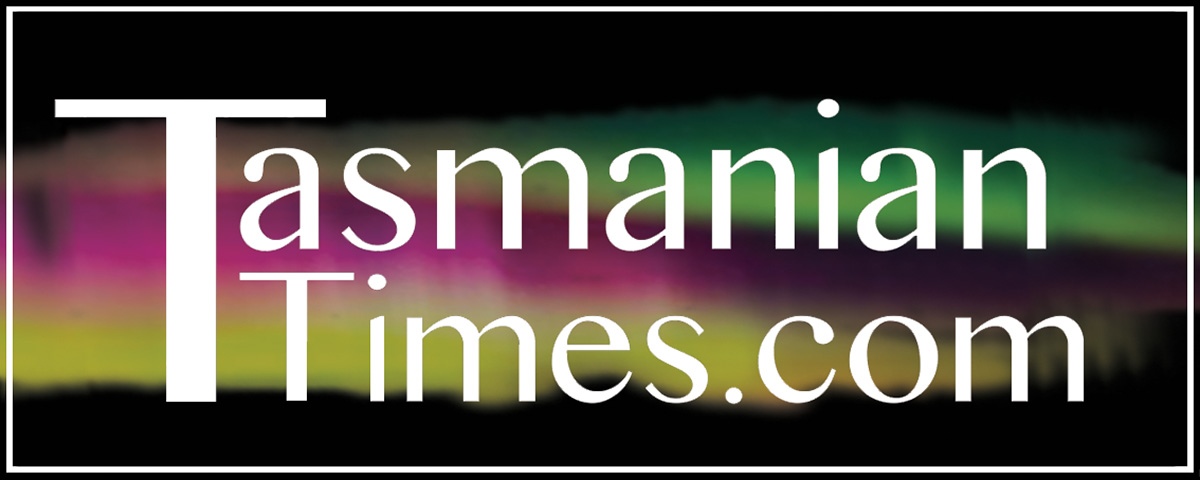 Author Credits: [show_post_categories parent="no" parentcategory="writers" show = "category" hyperlink="yes"]