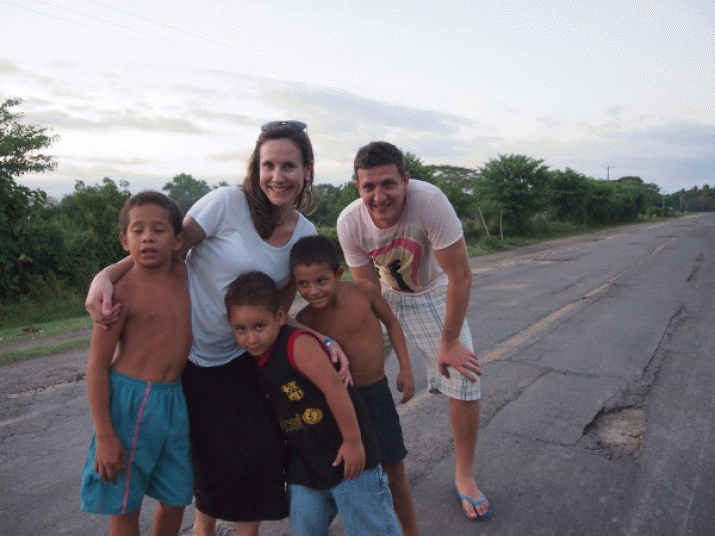 Since the beginning of 2010, the readers of Tasmanian Times have had a connection with Los Marranitos, a tiny village in a tiny country of 6 million people in El Salvador HERE).
Since this time, many of you have donated to a range of community development projects in the village, including support for the following:
– Money to build a greenhouse for the 'One Plant for My Health' Campaign which supplied fruit and vegetable plants to local families
– Implementation of a Women's plant nursery cooperative, producing seedlings
– Assistance for a medical clinic day in the Indigenous area of Izalco where approximately 500 people received medical, optical and dental treatment
– The purchase of 100 chickens with the profits going to supply food for elderly community members (most of whom were former guerrilla fighters in El Salvador's civil war in the eighties and early nineties)
– An agricultural project to install a drip irrigator system for a small farm growing beans, zucchini, papaya, chilli and corn
– Funding a shampoo making cooperative – "Companera Joyce" providing income for five community members and their families
The link between Tasmania and Los Marranitos began during travels to the region by James Dryburgh (James Dryburgh) and his wife Anna. On arrival in Los Marranitos in February 2010, Anna and James posted a 'Plea for Help' with family and friends and via the Tasmanian Times community, asking for donations to the projects they hoped to fund. Over the next three months, a number of generous people donated and the projects listed above were achieved.
When the Dryburghs left El Salvador a few months later to continue their travels through Latin America, they promised their friends from Los Marrantitos that this wouldn't be goodbye, but rather "hasta luego" – see you later.
Promise kept, they returned for their honeymoon in September 2012. This time, money received as wedding gifts was put primarily towards the building of a multi-purpose Community house in Las Isletas, which neighbours Los Marranitos. Due to trickling funds, the Community house took a long three years to build, but last month, thanks to almost monthly donations from Tasmanian Times/Lindsay Tuffin, was finally ready to use.
The new community house provides a meeting place for the people of Las Isletas to meet weekly to discuss issues affecting the area. The new community house is a sturdy shelter for the wet season and will offer respite from the heat in the dry season. It will be used for community events such as birthdays and weddings and as a disaster shelter, given the area is often impacted by earthquakes, tornadoes and cyclones. All families contributed financially or in kind to the construction of the house, however most of the funds to build the house have come from Anna, James and Tasmanian Times.
Anna and James, with the help of their family and Tasmanian Times also support several children from the area, sending money for clothes, school books and food.

Anna and James in Los Marranitos
Lindsay Tuffin has been extraordinarily generous in support of both the Community House and children such as Patricia, Fernando and Luis Alexander whose father passed away from alcohol related causes in 2011. On behalf of Tasmanian Times, Lindsay Tuffin donates monthly. Tasmanian Times readers should be proud that a portion of Tassie Times' small advertising revenue is given to those in need. His generosity and belief in the people and the projects of Los Marranitos and Las Isletas is incredible. Anna and James wish to thank him publically for his dedication and support.
In the words of a man we know is a hero of Linz, Archbishop Oscar Romero, assassinated in 1989 by the right-wing military regime for standing tall for those in poverty:

"Peace is not the product of terror or fear.
Peace is not the silence of cemeteries.
Peace is not the silent result of violent repression.
Peace is the generous,
tranquil contribution of all
to the good of all.
Peace is dynamism.
Peace is generosity.
It is right and it is duty.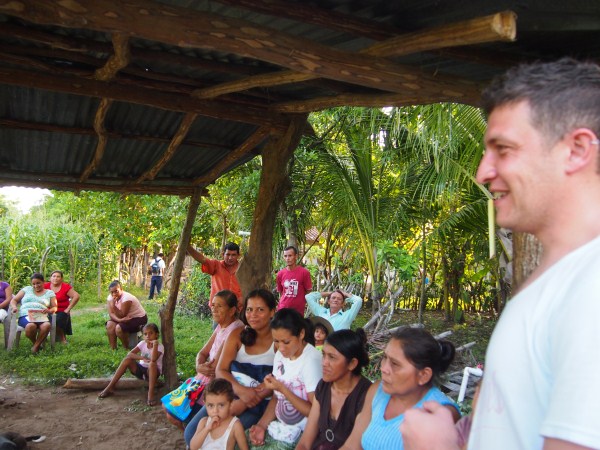 Former Community House
Some photos of construction (internal fit out and chairs are next…)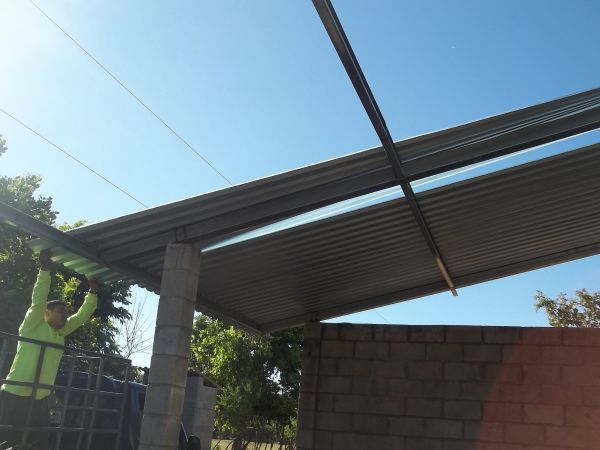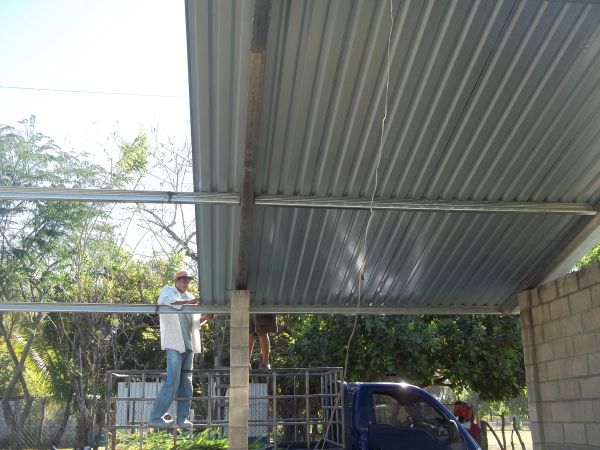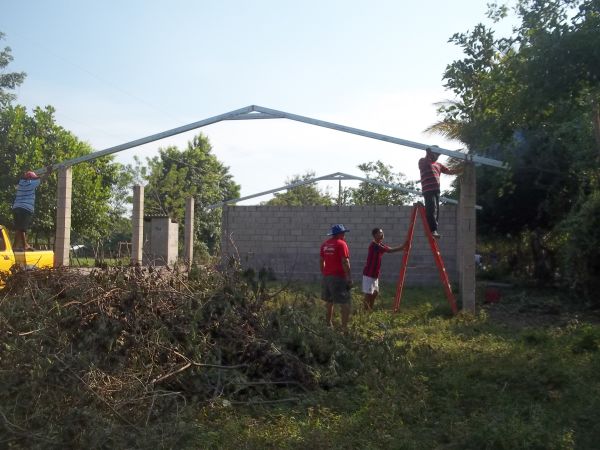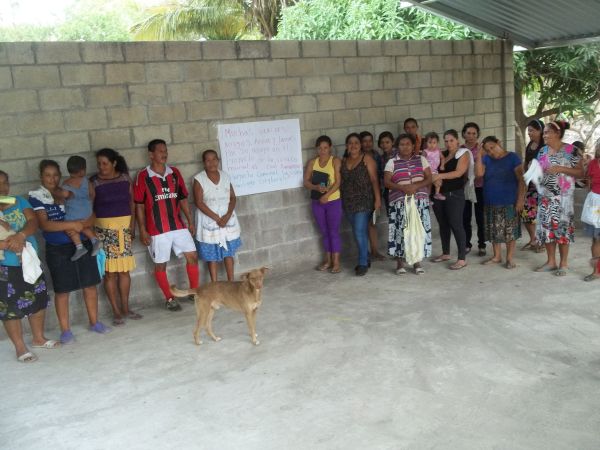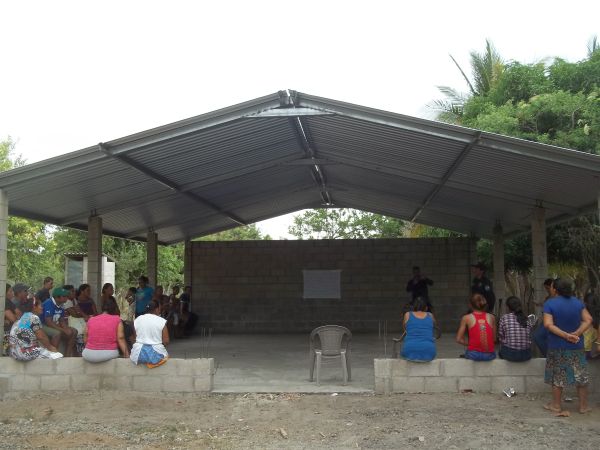 To read more about El Salvador on Tasmanian Times, see:
and others HERE:
A TENTH OF WHATEVER TT has in the bank every month is despatched to two projects: Half to Anna and James for use in El Salvador and half to MSF doctor Frances Daily in Cambodia. So, if you can spare a penny …
Tasmanian Times (TT) is free – always has been, always will be. If you like what TT does, please consider making a donation. We would also encourage you to support our current advertisers. If there are other companies you think would like to advertise on TT, please email your suggestions to editor@oldtt.pixelkey.biz. Thank you!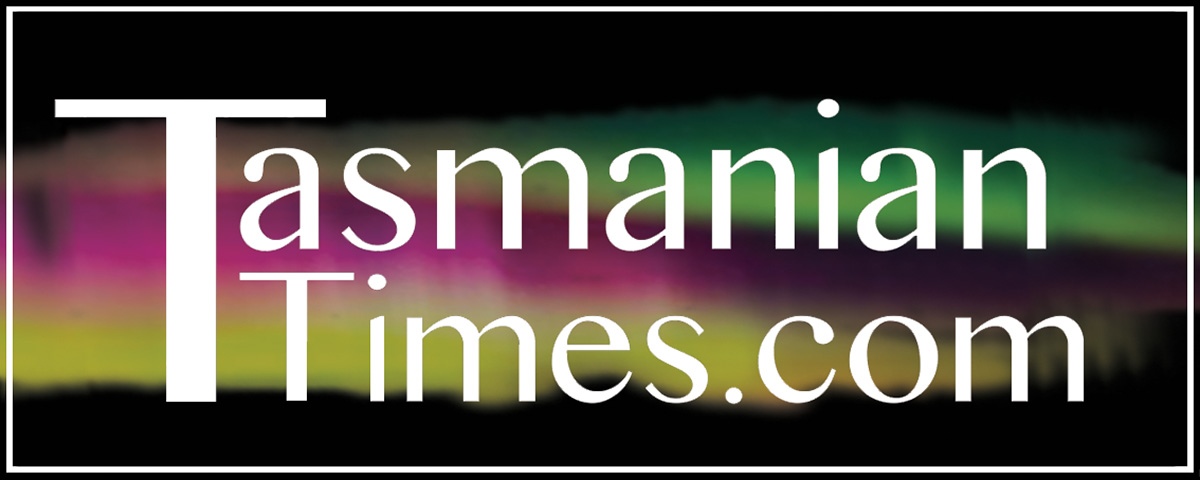 Author Credits: [show_post_categories parent="no" parentcategory="writers" show = "category" hyperlink="yes"]