An island and two rivers in Scotland have the name 'Isla'. The name is also that of folk/country singer Isla Grant. The Isla's of the natural landscape are the symbolic representations of Ms Grant herself, born on the Island of Scotland but like those two rivers she has travelled all over the world, including Tasmania, with her music.
When I chatted to Isla last week, I asked of her feelings about Tasmania. Isla doesn't mention the usual tourist attractions but instead nominates the greatest attraction for her are its people and their stories,that warm her heart. Isla always looks forward to meeting and greeting people at her after show album signing. This year she will bring her new album called 'From the Heart' with her and it's from the heart that Isla performs. Just as Isla's name is indicative of the natural environment, Isla was born with a natural ability in music, inherited from her father and grandfather who were a piper and fiddler respectively. Isla has also been singing since she was 8 years old. Her ability to sing she shared with her Mum, who, although not a professional singer would entertain the family with many Irish ballads and the Scottish ones of Robbie Burns. Isla's mum was also a devoted fan of Jim Reeves. Ironically Isla's husband Al has a voice that bears an uncanny and incredible closeness to that of Reeves and indeed Isla believes her meeting up with Al may have been instigated by her Mum!
With her performing pedigree it was almost certain that Isla would choose a musical career although she did have a desire to and considered entering medicine and perhaps nursing. Her other great love apart from music is her love for animals so a career in veterinary science also beckoned but ultimately Isla chose music and as you will observe perhaps music in its scope and effects allowed Isla to incorporate a healing perspective in her music.
Isla says many people tell her that her self-penned songs helped them through a rough patch in their lives and never was this more dramatically evidenced then when at a Sydney concert a lady was brought in to the theatre on her hospital bed, with doctors in attendance. The lady although in poor health wanted to meet Isla and let her know how much Isla's song 'A Single Yellow Rose' meant to her. It was then that Isla realised the power of music, much more than just entertainment with its potential power to heal, both the body and the soul. Isla says more than anything else she believes that she is doing what she is meant to do in helping people through tough periods of their lives and comforting them with her music.
As already mentioned Isla writes most of her own material and says she has been lucky with songs, both music and lyrics coming to her at the simultaneously with relative ease.
It is this amazing song writing ability that is in demand not just from Isla's fans but also her grandchildren. Some years ago Isla wrote a beautiful tribute song to her granddaughter of the same name, 'Rachel Anna' and when another grandchild, little Amy 'ordered' Isla to create a song for her too, so was born the aptly named 'Amy's Song' that features on Isla's new album 'From the Heart'. With four more grandchildren Isla agrees her song writing skills are going to be in demand from the family for some time to come! Another song on the new album is Isla's song for her dad called 'My Daddy'.
Isla says her songs are inspired from real life situations and she is eternally grateful to be able create songs that effect and are meaningful to people.
As to the possibility of this being Isla's farewell tour. Isla tells me it started out as being that but since the announcement emails and requests, not to say farewell have flooded in and Isla tells me she 'never says never' adding that if people do want her to continue touring, to make it known to her as if enough people request her to continue touring, she will. So, please do go and have a chat to Isla after the show and let her know you want her to keep on singing!
Isla Grant will appear at:
18th Sept LAUNCESTON TOWN HALL
19th Sept DEVONPORT ENTERTAINMENT CENTRE
20th Sept HOBART THEATRE ROYAL
Paula Xiberras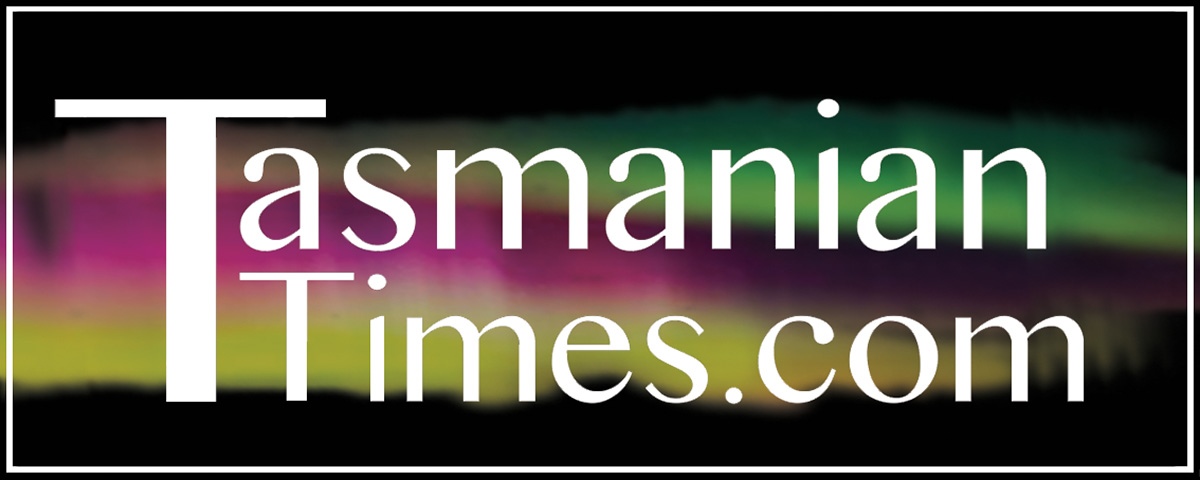 Author Credits: [show_post_categories parent="no" parentcategory="writers" show = "category" hyperlink="yes"]