While residents living in the north east town of Winnaleah have recently been provided with a Reverse Osmosis water filtration system for their reticulated drinking water, 7 years on, residents of the mining town of Rosebery are still waiting for a similar filtration system to be installed and their drinking water to be free from MMG mine's toxic emissions.
In 2008 the Department of Health (DHHS) and EPA undertook investigations into heavy metal poisoning in the west coast mining town of Rosebery but failed to conduct any routine monitoring for Lead or other metals in the reticulated water supply system.
According to a former employee of West Coast Council, the Council only monitored for metals in water once a year prior to Cradle Water Authority taking over. A former employee of EZ, former mine owner at Rosebery, informed me that previously workers for EZ used to flush the reticulated drinking water pipes in Rosebery on a weekly basis. Whether in 2009 new mine owners MMG, Cradle Water Authority or initially TasWater continued this practise is not known. TasWater have been routinely flushing reticulation pipes in a number of towns affected by toxic metals.
On 17th May 2013, following on from Lead/cadmium or arsenic detected in drinking water at Avoca, Royal George, Ringarooma, Pioneer and Whitemark, the Cradle Water Authority alerted Rosebery residents with a [i]Do Not Consume[/i] notice because of the discovery of Lead in the reticulated drinking water supply.
On 29 November 2013, Mike Brewster from TasWater told ABC7.30 Report that it was not a priority to put a cover on the Mount Black Reservoir which would prevent contamination from the mine's toxic emissions entering the reticulated drinking water supplies. Yet installation of these covers had been recommended by Cradle Mountain Water and GHD in their jointly authored Drinking Water Quality Management Plan.
http://www.abc.net.au/news/2013-11-30/rosebery-mine-operating-on-an-outdated-environmental-licence/5126830
RTI documents revealed that water in the Mount Black Reservoir had Lead levels over 4 times higher, 2.3ug/L, than Lead levels found in the Mountain Creek raw water supply, 0.5ug/L, before it reached the Howard Street supply area.
In March 2015 TasWater posted new information on the planned water and sewerage upgrades for Rosebery:
In October 2014 works commenced on a major upgrade water and sewerage services in Rosebery. The $15 million project will see the construction of new water and sewage treatment plants and a new sewage pipeline along with upgrades to existing water and sewerage infrastructure.
Sewerage Project
The $9.3 million sewage project includes construction of a 2.5 km pipeline, a new pump station at Park Road and the upgrade of existing sewage pump stations.
Construction of the pipeline commenced in November 2014 with works taking place throughout Rosebery. The Sewage Treatment Plant at Direens Corner has recently commenced construction with both projects on track to be completed and commissioned by August 2015.
Although Rosebery residents may not notice a great deal of change, the project will allow TasWater full control over a separate system to service the Rosebery community. It will also allow TasWater to remove our sewage infrastructure from the Minerals and Metals Group (MMG) tailings dam and mitigate the risk of sewer overflows to the Stitt River during heavy rainfalls.
The completion of the project will see sewage treated to a more acceptable level, ensuring we meet our environmental and community obligations.
Water project
The announcement of the go ahead for the $6 million water supply upgrade came as a welcome relief for Rosebery residents, who have historically contended with a disinfectant-only system that draws raw water from [b]uncontrolled catchments[/b], leading to poor water quality.
The upgrades will see construction of a new a state-of-the-art water treatment plant, roofing of the existing reservoir and construction of a new treated water reservoir. Construction of the water treatment plant is expected to begin in the second half of 2015 with an announcement on the successful tenderer to be made in March.
Works to build a new reservoir and to upgrade existing water infrastructure in preparation for the new fully treated supply will commence in the second half of 2015 with design currently underway.
Read more here: http://www.yoursay.taswater.com.au/rosebery-water-and-sewerage-upgrades
It remains unconscionable that both MMG Rosebery mine and TasWater have delayed for nearly 7 years from installing covers to the reservoirs they jointly use for the reticulated drinking water supply system in a town so highly impacted by mine emissions.
The question remains to be asked of TasWater, whether they will be installing a Reverse Osmosis Filtration system to remove toxic metals or not?
For TasWater to have reaped profits far beyond initially predicted and to have delayed acting to protect the public health of all residents across the many towns now impacted by toxic water supplies, especially Rosebery residents, and for the Department of Health to have been so negligent in their duty of care, warrants nothing less than an inquiry by the Tasmania Integrity Commission.
WEDNESDAY …
More than 50 people attended a meeting in Pioneer last night where researchers from Macquarie University, Mark Taylor and Paul Harvey, presented a report linking elevated lead levels to ageing pipes:
• http://www.abc.net.au/news/2015-04-22/residents-in-pioneer-expected-to-take-lead-issues-to-taswater/6410898
and also
• http://oldtt.pixelkey.biz/index.php/article/taswater-bully-pioneer-landholders
• Isla MacGregor: Pb contamination is also coming from people's own water pipes and end-of-life polyvinyl chloride pipes!
This is effectively a Public Alert:
Based on the results of Paul Harvey's research, every household in Tasmania needs to investigate the age and composition of reticulated water supply infrastructure to their own homes and also that used within their own property.
http://www.farmonline.com.au/news/agriculture/general/news/call-for-drinking-water-overhaul/2729921.aspx
"The study results show that the drinking water is being inadvertently contaminated by aging infrastructure, and is a public health issue that warrants immediate intervention to limit the burden of disease from lead exposure," Mr Harvey said.
The lead levels have been attributed to a [b]combination of aged drinking water infrastructure, including lead-jointed pipelines, end-of-life polyvinyl chloride pipes, and household plumbing.[/b]
The study utilised a range of scientific approaches, including lead isotopic compositions, to differentiate previously unknown sources of ongoing lead contamination in the towns of Pioneer and Ringarooma, with some results reaching 540µg/L in the supply network…….
"Solutions to this problem are likely to involve the refurbishment of the infrastructure in one way or another, whether it be replacing or lining the pipes," said Harvey.
As part of his ongoing PhD research, Mr Harvey has identified similar results in the surrounding towns of the Ringarooma River catchment area, suggesting that the [b]problem may be more widespread throughout broader Tasmania.[/b]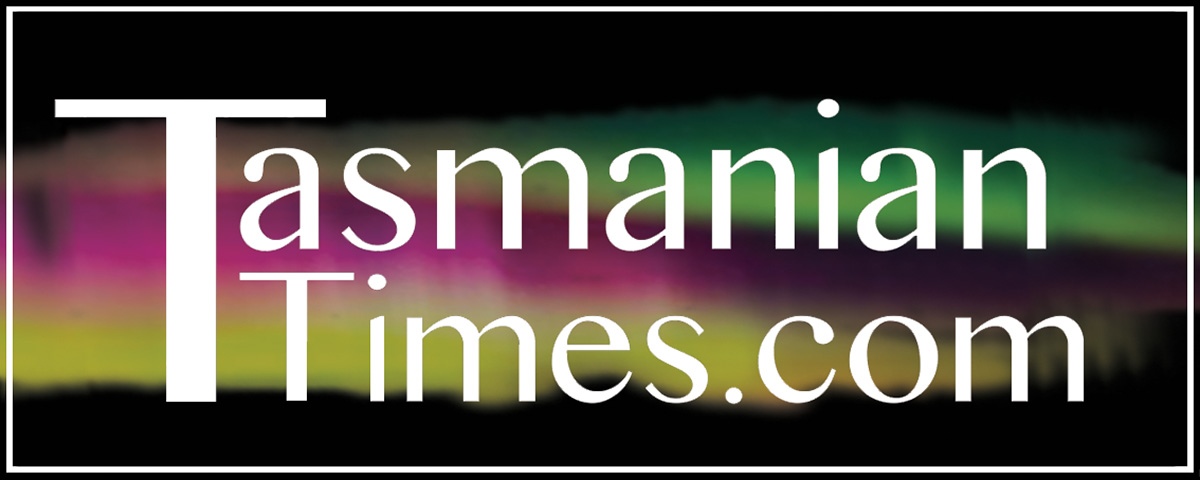 Author Credits: [show_post_categories parent="no" parentcategory="writers" show = "category" hyperlink="yes"]