The rise and fall of Gunns
A tale that needed telling.
Those are the words of Geoffrey Cousins referring to Quentin Beresford's book 'The Rise and Fall of Gunns Ltd'.
Mr Cousins is right.
It's a tale that everyone interested in the future of Tasmania should read.
A failure to understand history increases the chances of repeating past mistakes, a common occurrence in Tasmania.
Quentin Beresford outlines the historical context of the Gunns' debacle, from the hydro industrialisation era, the Wesley Vale campaign through to the Rouse bribery affair.
At no stage were lessons learnt.
The relentless arrogance, hatred and paranoia bordering on the sub-clinical towards those with environmental dispositions led to the failure of both major parties to examine the potential risks associated with Gunns' proposed pulp mill, that it was a grand folly utterly dependent on government subsidies and which would have needed to be bailed out by governments in the almost certain event that budgets were not achieved.
…
Quentin Beresford's book The Rise and Fall of Gunns Ltd will be launched in Hobart on 5th Feb ( here ) and in Launceston ( here ) on the 8th Feb. It's worth a read.
• Examiner: Gunns to sue state for $645k FAILED timber company Gunns today launched court action seeking up to $645,260 in damages from the State of Tasmania, because it argues that a minister failed in his duty to make a decision about a water licence application within a reasonable period of time, which rendered a new dam useless. Shaun McElwaine, SC, counsel for the plaintiff Gunns Limited (Receivers and Managers Appointed) (In Liquidation), today told Justice Robert Pearce in the Supreme Court in Launceston that the case was about a dam permit and the failure to grant a water licence.
THE SAGA FORETOLD … Richard Flanagan, The Monthly, May 2007 …
EARLIER … on Tasmanian Times …
• Richard Ackland: Companies suing critics. That's the real enemy of free speech
• Gordon Bradbury, in Comments: The subtitle for this column should be "and the Rise and Fall of Tasmania", because as John Lawrence says: "One of the saddest conclusions that can be drawn from the book is that the myopians currently occupying government benches, by repairing the battered model of corporate cronyism with new legislation covering forests, protests and defamation are behaving exactly the same as their failed predecessors". Nothing has changed. In fact things are getting worse in Tasmania. Our political system is broken and corrupted, with no sign of recovery or repair. What are we as Tasmanians going to do? In order to learn from this book and prevent us all from sliding into the dark ages, change is desperately needed.
• Brown to launch The Rise and Fall of Gunns Ltd Brown says Beresford's 400 page story of Gunns is a compelling analysis of the failure of Tasmania's old-guard business and political elite to come to grips with the modern world. "Tasmania is moving towards a future full of potential in which business, employment and our pride in place will come from capitalising on natural beauty and the island's agricultural and lifestyle advantages. Yet while the days of mega-mines, pulp mills and dams are done, the simplistic idea of a one-solution fix, based on crony capitalism, lives on."
SATURDAY, Feb 7 …
• Mercury, Saturday Soapbox, Professor Quentin Beresford: Mates in the highest of places The contrast with the collapse of Gunns could not be more stark; deafening silence has enveloped both sides of politics in response to Gunns' collapse. The reason is obvious: Liberal and Labor parties at both federal and state levels have been deeply involved in promoting Gunns' agenda and have been compromised by the power the company wielded. Gunns was embedded in a system of power that guaranteed unquestioning support from the two major parties. …
ANNE …
Well, there can't be too many book launches where the cops have to be called to cart away hecklers determined to disrupt the proceedings! A couple of pro-millers dressed in a panda suit, & some other moth-eaten costume designed to represent some (presumably endangered) animal, ignored repeated reminders by the MC the launch was a community and apolitical event, and please desist from interjecting, or making political comments.

So the cops duly arrived and escorted them from the room. But we were all entertained by the inimitable Peter Cundall, and his wonderful put-downs.

While it's true the media have collectively been rather silent on the book's release – here is at least one article that includes the call for an ICAC

http://www.news.com.au/national/tasmania/author-backs-calls-for-pulp-mill-royal-commission/story-fnn32rbc-1227211141166

And Quentin's one word answer to the ABC radio's final question on Drive on Friday – which was along the lines of 'what do you think would be the reaction of the community if the pulp mill permits are sold?'

It was 'Fury'.

About sums it up I reckon!

Cheers – and happy reading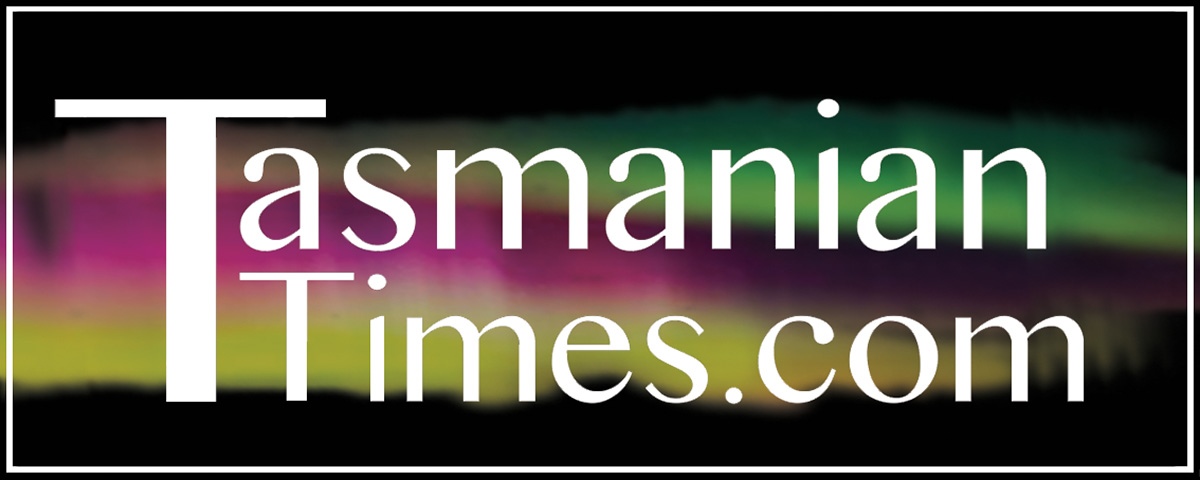 Author Credits: [show_post_categories parent="no" parentcategory="writers" show = "category" hyperlink="yes"]