Before the last federal election, the Tasmanian Farmers and Graziers Association nominated its members' key issues.
They included some general concerns – ensuring that Tasmanian agriculture is on the national agenda; that the unique aspects of the Tasmanian sector are recognised and incorporated into national policy; that there is a demonstrable improvement in investment in research, development and extension; and that our industry's competitiveness and profitability are improved by reducing pointless, overlapping and often contradictory regulatory restraints.
We also said that there should be a balance between agricultural development and the environment; and that, where farmers have costly environmental demands placed upon them, there be appropriately funded environmental stewardship programs.
Tasmanian farmers bear a disproportionate share of the cost of protecting and maintaining the natural environment. Too often, they are expected to undertake conservation measures that carry with them considerable costs but where the benefit is to the wider community.
This is not a discussion unique to our state.
A review of biodiversity laws in NSW is seeing a move for farmers who are banned from clearing their land to be reimbursed; and for the public purse to meet the cost of protecting native plants and animals on private property.
Dr Neil Byron is in charge of the Biodiversity Legislation Review panel that is reporting on possible changes to NSW conservation legislation including the Native Vegetation Act 2003 and the Threatened Species Conservation Act 1995.
He has said the fragmented approach to environmental legislation needed to be fixed. He supported comments from the Nationals there that if the community wants farmers to set aside productive land "they (the community) should be paying for it".
Advertisement
"If we as a public want these things saved, we … have to pay at least part of the costs," he told the Sydney Morning Herald recently.
Our equivalent body there, NSW Farmers, supports the concept of what are broadly termed 'stewardship payments'.
Stewardship payments – also referred to as payments for 'ecosystem services' – are a way of creating positive economic incentives for natural resource managers to manage their land and activities in ways that improve or maintain environmental health. These might include restoring habitat for endangered species, improving water quality and availability through catchment protection, or sequestering carbon in biomass or soils.
One method favoured by governments overseas is to provide direct payments to farmers and other landowners in order to encourage 'conservation-oriented' land-use and/or management practices. This could involve expanding biodiversity offset schemes, in which negative impacts in one area may be offset by restoring equivalent biodiversity elsewhere.
Other approaches to reimburse farmers for the cost of environmental conservation might include reducing a farm's local government rates, as well as the government making direct payments to landholders who set aside land. Other mechanisms include the purchase or leasing of land, eco-labelling and certification schemes, and the creation of tradable entitlements, or other new markets (such as tradable carbon rights or habitat offsets).
Market-based conservation or stewardship programs are well established in North America and Europe. There are also programs in parts of Africa, Asia, and Central and South America.
In 2007, Mark Rey, Under Secretary in the US Department of Agriculture, summarised the benefits of using market-based approaches as follows:
"Market-based conservation is an innovative way to … preserve productivity and enhance landowner livelihoods, while producing numerous environmental benefits. Market-based solutions can provide flexibility to undertake actions that have the lowest cost and result in more cost-effective achievement of natural resource conservation and environmental goals compared to traditional command and control approaches. … I look forward to the day when credits for clean water, lower levels of greenhouse gases, and protected wetlands can be traded as freely as corn or soybeans are today."
Achieving improved environmental outcomes will generally not provide immediate net production benefits to farmers; and, in many cases, these programs will come at a real and prolonged cost. There may be good reasons for asking farmers and other resource managers to bear reasonable costs of preventing future damage to the natural resource base – which is their core business asset. However, these reasons do not apply to the costs of major catchment-wide environmental programs where the benefits accrue at a community level. In these instances, it is reasonable to expect the wider community to contribute to the cost of achieving these outcomes.
There have been some limited trials of stewardship programs in Australia. It is now time for governments to step up to the plate and move to immediately introduce market-based mechanisms.
Successive Tasmanian governments have prided themselves on the fact that we're setting higher environmental standards than other states. Here's an opportunity for us to walk the talk – and develop environmental stewardship programs that lead the nation.
We're up for the conversation.
TFGA Chief Executive Jan Davis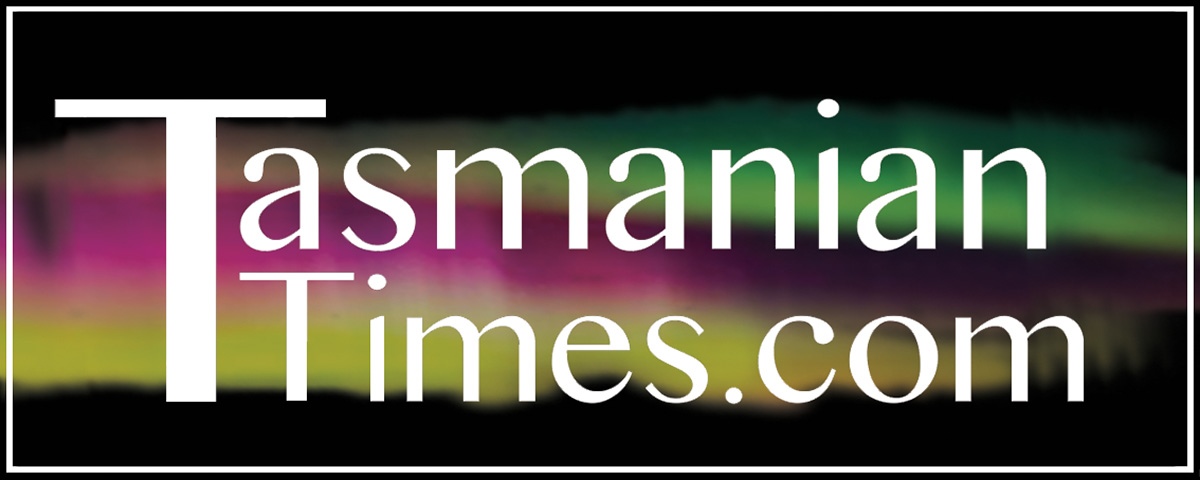 Author Credits: [show_post_categories parent="no" parentcategory="writers" show = "category" hyperlink="yes"]