THE cargo-passenger ship Aranui 3 in a spectacular Marquesan setting. (Aranui Cruises)

DRAFTSMAN James Webber on Captain James Cook's ship Resolution, sketched this early scene in the Polynesian Islands. (The Wayfarer's Bookshop)
WHEN the missionary John Harris arrived off the South Pacific island of Tahuata from England back in 1797, he was horrified by the sight of local labourers coming aboard-ship to off-load cargo near-naked – and worse, accompanied by robust female companions bare-breasted and nothing more than a leaf or two draped from vines around their waists.
And when his ship's milk-providing goats decided that those few modest leaves instantly represented lunch – thus leaving the women equally-instantly naked – missionary Harris lapsed into near-apoplexy.
Yet it was nothing compared to what awaited in those then-heathen Marquesas Islands north of Tahiti. For when he went ashore just days later with a fellow missionary to begin their evangelical work, Mr Harris was greeted by an affable local chief who had set-aside two modest village huts for the men at the behest of white island-traders who'd long lived there.
And he told Mr Harris that as he was going away for several days, in a spirit of friendship he was leaving him his wife "to treat as if his own" whilst he was absent.
Harris, here to protect and not abuse even such-heathen souls, was aghast and fled to his hut in horror. But despondent, and "considering herself neglected," the rejected wife called upon female friends to that night, when Mr Harris fell asleep, "satisfy themselves concerning his sex" – doing so in a reportedly "not very peaceable way."
Being so roughly awakened as Harris later said, "by so many enquiring hands," he had been "greatly terrified and alarmed at what they were doing… (and) determined to leave this place where people were so abandoned and given to such wickedness…"
But before he could flee, the women made-off, laughing uproariously, with his outer clothing, leaving the poor man in just his underwear. Panicked, he re-dressed from his travelling trunk and fled in darkness to the beach in the hope of attracting the attention of his ship still anchored off-shore. Unsuccessful, he was sitting awaiting daylight when a group of local village men came upon him – and for the second time that night, John Harris found himself stripped to his underwear.
A compassionate passing fishermen came to his aid by swimming out to the ship, and a boat was sent to collect Mr Harris. Back aboard, he was described as "being in pitiable condition, like one out of his senses…"
Others aboard had previously, however, questioned his suitability as a missionary in the first place, observing that "he disapproved of every thing (sic,) complained of the poverty on the island, judged the scene before him a solemn one, and seemed entirely to have lost his firmness and ardour."
And while his London Missionary Society companion who had gone ashore with him, William Crook, expressed disappointment at Mr Harris' return to the ship, he wrote in his diary that he was "not shaken by this desertion, (but) it would have greatly increased my happiness to have a friend and assistant who might comfort in time of trouble."
Remarkably Mr Crook remained alone on Tahuata for two long years, at times almost starving to death amongst the islanders who largely ignored him, and then spending four years in Tahiti before sailing to Sydney where he worked tirelessly for his church, including establishing the first boarding-school in Australia. He returned to Tahiti from 1814 to 1830, and on his final return to Australia worked assiduously until his death at 71 in 1846.
After Tahuata, John Harris also spent some years in more-welcoming Tahiti, and moved from there to Norfolk Island in 1800 to become chaplain and teacher within its penal community. He later moved to Green Hills (now Windsor outside Sydney,) before returning to England in 1808 to become a Curate in County Durham.
Tahuata meanwhile dreams on; it's the lowest-populated island in the Marquesas group with just 700 residents, has no airport (the nearest is 4km away on Hiva Oa, with village boats running between the two as required,) a 4-bedroom guest house, but no hotel.
The 3,800 tonne Papeete-based cargo-cum-cruise ship Aranui 3 has a day here for swimming, snorkelling, sightseeing and a picnic lunch on its twice-monthly, 14-day Marquesas voyages with up to 200 holidaymakers; see travel agents about Aranui's unique fly/cruise packages or visit www.aranuicruises.com.au
David Ellis, ellispr@bigpond.net.au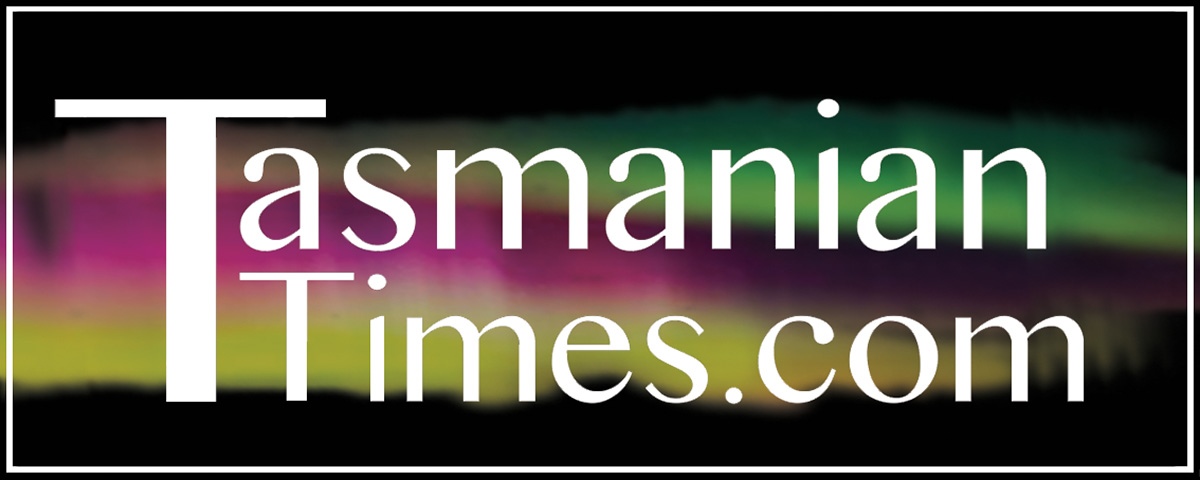 Author Credits: [show_post_categories parent="no" parentcategory="writers" show = "category" hyperlink="yes"]