JONATHAN MOYLAN SENTENCED TO 2YR GOOD BEHAVIOUR BOND BY SUPREME COURT
3.40pm, Friday 25th July, 2014. Supreme Court of NSW, 184 Phillip St, Sydney.
Jonathan Moylan, 26, was today sentenced to 1 year 8 months imprisonment, but will be released immediately on a 2 year good behaviour bond following a hearing at the Supreme Court in Sydney. 150 supporters held a vigil in support of Moylan outside the court.
"The determination of the movement to protect the Maules Creek community, farmland and Traditional Owners is only getting stronger and I'm confident that determination won't be broken," said Jonathan Moylan.
"In 30 years time our children will look back on us and we will have to answer to them," he said.
Rick Laird, farmer from Maules Creek whose family has farmed in the district for over 150 years, travelled to Sydney to support Jonathan Moylan.
"Jono is a young man of great principle and conviction and we are incredibly grateful for the stand he took to support Maules Creek. We remain determined to fight off Whitehaven's coal mine to protect Maules Creek and Leard State Forest," said Rick Laird.
"To most people ANZ is just a bank, but to our community at Maules Creek their loan to Whitehaven Coal threatens to put an end to 150 years of farming in the region."
"We've been fighting this mine for years but what Jono did means the world knows what is happening to Maules Creek farms and the Leard State Forest," said Rick Laird.
In January 2013 Jonathan Moylan issued a press release on ANZ letterhead saying the bank had withdrawn its $1.2 billion loan facility from Whitehaven's Maules Creek Coal Project on environmental and ethical grounds. Whitehaven's share price temporarily fell before quickly recovering.
Moylan was charged under section 1041E of the Corporations Act, pertaining to the making of false or misleading statements.
BACKGROUND
ANZ provides a $1.2 billion loan facility to Whitehaven Coal, primarily intended to develop the Maules Creek Coal Project. The Maules Creek Coal Project is a new open-cut coal mine being developed in Leard State Forest and adjacent farm land near Maules Creek in north west NSW.
On the day of the hoax, Whitehaven Coal's (WHC) share price dropped from $3.52 to $3.21 before a trading halt, and bounced back to $3.53 within an hour of trading resuming. Since January 2013, Whitehaven's share price has plummeted in the face of the slumping global coal price, closing at $1.68 yesterday.
Leard State Forest is located between Narrabri and Boggabri, it includes the most extensive and intact stands of the nationally-listed and critically endangered Box-Gum Woodland remaining on the Australian continent. The forest is home to 396 species of plants and animals and includes habitat for 34 threatened species and several endangered ecological communities.
The Maules Creek Coal Project is approved to extract up to 13 million tonnes of coal annually, and is estimated to produce 30 million tonnes of CO2 equivalent per year. The mine is expected to operate for more than 30 years. The coal will be railed from the mine in north west NSW to the port of Newcastle for export. The coal mine project boundary is approximately 5 kilometres from the Maules Creek township.
Rick Laird, Maules Creek farmer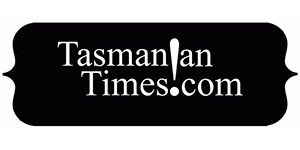 Author Credits: [show_post_categories parent="no" parentcategory="writers" show = "category" hyperlink="yes"]