It's been two months since my How to kick-start the economy: swap the paid parental leave scheme for small business tax concession. I followed this up by writing directly to the Prime Minister inviting his response. His department has since sent me a holding reply, indicating that the matter had been referred to the Treasurer for a final response. That was six weeks ago and still nothing.
Since that time, Tony Abbott's signature paid parental leave scheme has been emasculated, but little is known whether small to medium enterprises (SMEs) will get any relief (given the latter employs close to 90 per cent of the Australian workforce).
Sadly this confirms my earlier assertion that, in the absence of clear economic leadership and direction from the Abbott government (ie. since gaining office eight months ago), the economy – and in particular the role of investment in stimulating growth and employment – continues to drift sideways for well over a year (since February 2013 when Julia Gillard rashly announced the federal election for September 2013). It is ironic that the politics of the outgoing and incoming governments have both conspired to suffocate growth in the Australian economy in the last 15 months.
This week, the Australian Institute of Company Directors' latest survey reveals a slump down to 30 per cent of company directors who believe the Abbott government to have a positive impact on their business decision-making (down from 70 per cent after Abbott won office).
The Commission of Audit has recently released its findings and the guessing games of what the Abbott government will rule-in and rule-out will continue its frenzied pitch until this coming Tuesday 13 May when the Budget is to be delivered by the Treasurer, Joe Hockey.
Government-sponsored kites have been furiously flying in the public domain for the past fortnight targeting the Australian tax-payer from every possible angle: co-payment for visits to the doctor; tightening of eligibility for aged care and disability pensions; increased quantum of HECS from 41 to 55 per cent and accelerated reimbursement; a debt-levy; indexation of fuel, and the list goes on.
Everyone is on the chopping board, from retired politicians losing their Gold Pass travel and defence personnel losing various allowances and benefits, and let's not forget those war orphans.
If Abbott's goal was to incite protests against the mooted cuts spread evenly across the community and, indeed, within his own government, he has truly succeeded. Right-wingers like Senator Cory Bernardi and moderate government MPs such as Teresa Gambaro both don't like the debt levy, now reformulated to hit high income earners (that ironically the ALP would welcome for ideological reasons and would entrench if they win back government). Also miners and farmers decry the threatened withdrawal of the diesel fuel rebate (that would be more naturally sponsored by the Greens).
Intrigued by the Prime Minister's willingness to risk all his capital of goodwill, I have tried to "box" his socio-economic doctrine – with difficulty.
Is he a disciple of Ayn Rand's virtue of selfishness? No, while there are some parallels particularly on the economics of climate change and in non-economic areas like asylum seekers, Abbott would not brook a self-confessed atheist.
Is he a supply-side economics convert seeking to stimulate demand by granting subsidies to the public ? No, Abbott doesn't believe in subsidies.
Could it be the neo-liberal rationalist economic doctrine espousing budgets to be balanced or preferably be in surplus, probably yes, with a difference. Together with the Treasurer and Finance Minister Matthias Cormann, all are Catholics. Catholic social teaching favours distributism, an economic ideology that seeks to subordinate economic activity to human life as a whole, to spiritual life, intellectual life, and family life, and embraced by the DLP of the likes of Bob Santamaria and Brian Harradine.
Abbott wants his legacy to typecast him as a Prime Minister for 'infrastructure'. Unfortunately his inherently conservative approach precludes his government from the possibility of going into deficit to fund expensive, long-term infrastructure projects. Either Tony Abbott is a man of contradictions or he slept through his Politics, Philosophy and Economics at Oxford University.
Part of the answer lies in the recent criticisms levelled at the Prime Minister by Peter Costello and John Hewson suggesting Abbott's proposed cuts would impact on consumers that could tip the fragile Australian economy into recession, one we have not had for over 20 years since Keating's infamous "recession we had to have". Australians are naturally anxious, worried, indeed scared about what it portends for the future.
Adding to the chorus of objections, this week the OECD voiced similar concerns by warning the budget cuts must be gradual as the resources investment boom unwinds and the non-mining business continue to show reluctance to expand. And, I add, made worse by the absence of clear leadership from the Abbott government .
Unlike Rudd's stimulatory packages 1 and 2 that saved the Australian economy from sliding into recession that affected most OECD economies at the onset of the GFC in 2009, Abbott looks to head in the opposite direction, that is, to cut consumption and to force all to "live within ones means". This parallels the failed austerity measures adopted by European governments at the outset of the GFC. It is a gamble not based on economic creed but on radical ultra-dry pseudo-Christian social engineering. Perhaps more importantly, it will accentuate the two-speed economy by fast-tracking the already stagnating non-mining sector into recession at a time when the mining boom has come to an end. An economic double-whammy is about to hit us.
Unlike John Howard's failed attempts at reversing the "culture wars", Tony Abbott appears to seek a more ambitious goal that seeks to change Australian norms and mores by DLP-like social engineering. One must conclude his economic doctrine of distributism is subservient to this objective.
To conclude, in his article The Abbott form of social engineering (19 December 2013, The Australian Independent Media Network) John Lord's thesis is the closest to box the prime Minister's socio-economic doctrine. While I do not endorse all his comments, quoted below are selected tracts:
Tony Abbott, for six years in Opposition created a negative image of our nation. He has never had a positive word to say about his country. He uses simplistic slogans to talk about complex problems and in doing so suggests he has answers when he doesn't. He has spread negativity like rust throughout the community. This is because he sees a need to promote a sense of crisis, an Armageddon about everything. Everything is wrong and he is the only one who can fix it. There is a budget crisis when none exists. There is a debt crisis (while adding to it) when none exists. There is a crisis about the cost of living when Australians have never had it better. It's a deliberate tactic of social engineering. Create an illusion of disaster and people will believe the perception is in fact a reality. And of course keep on doing it when you attain government.

Another form of social engineering is making the people feel threatened. Tell them that the poor souls seeking asylum are below humanity, demonise them so that the people hate them. Take away all their rights and appeal to the base instincts of ordinary people and the racists. Apply a code of conduct and treat them like animals. Even take away the basic human right of association. Tell the people the absurd lie that their borders are under threat. And keep repeating the same slogans in government.

The conservative Abbott Government has taken away from middle and low income earners, the School bonus and a superannuation discount to low income earners, mainly women. In addition they have blocked a pay rise to low income Child Care Workers. The annual small lump sum to pensioners to pay for unexpected bills was also abolished. And when the commission of audit reports I should think the assault on the middle and lower income earners will be on in earnest. The abandonment of all these benefits in the name of austerity is a smoke screen.

When a Government seeks to backtrack on election promises like the Gonski reforms and reimpose its own elitist inequitable policy with not the slightest thought for those who can least afford a better education: it is practising social engineering.

When it deliberately downgrades a policy like the NDIS on the basis of unaffordability but at the same time gives tax breaks to the wealthy industrialists including the richest Australian (and woman): it is applying social engineering.

This Government came to office saying they were adult and trustworthy. That there would be no surprises. Yet what we have seen is an attack on the less well-off. It is making it very clear that there are untouchable cohorts and there are those that will have to support the untouchables.

If there were just a few instances of stamping a Government's ideological philosophy on the community you would say, fair enough. They came to government without any policies and are more intent on destroying Labor's legacy than governing for the common good.

We now have a Prime Minister for undoing, not for doing.

It seems the Abbott Government is attempting to socially engineer the minds of people. Nowhere is this more evident than its willingness to downgrade education and in particular, science. Any pretext to the scientific understanding of environmental impacts has been thrown out the window to appease the sponge of capitalism. We have seen in the past few days the reversal of Australia's ocean reserves. A policy hailed throughout the world. God only knows what they intend for the Murray Darling.

We also see Social Engineering in policy and decision making. Here are a few:

– The broken promise on the NBN will effectively mean that those who can afford it will become information rich and those who cannot will remain information poor.

– Done deals with every state and territory government to gut and downgrade national environment laws by giving approval powers to state premiers further erodes the public's capacity to disagree. It removes the community's right to challenge decisions where the government has ignored expert advice. By removing funding to the Alcohol and Other Drugs Council of Australia it has taken away the participatory role of the people in government.

– By moving to repeal protections in the Racial Discrimination Act it is flaunting public opinion. By challenging the ACT Marriage Equality laws in the High Court it has ensured the ongoing discrimination against same-sex couples despite the vast majority agreeing with the proposition. By scrapping the Advisory Panel on Positive Aging, established to help address the challenges we will face in coming years as the number of older Australians grows it has taken away the voice of the people. And in abolishing the Climate Commission it has sought to silence science.

Phil na Champassak owns The Madsen Boutique Hotel in Penguin and is a founding board member of the Cradle Coast Innovation Inc fostering enterprise facilitation. He is also a board member of the Cradle Coast Tourism Executive, the regional tourism organisation for NW Tasmania. Formerly a diplomat and DFAT policy analyst, Phil has worked on trade, aid, public diplomacy, consular, international security, and bilateral relations with PNG, the US, and NZ, and was most recently DFAT State Director for Tasmania. Prior to that Phil worked for the UN Development Programme in New York, West Africa and PNG. Phil also served as election monitor to the first elections in Cambodia (1992) and South Africa (1994) and was a peace monitor in Bougainville (2002). He has contributed to publications on human rights, election monitoring, and UN issues. Awarded in 2003 a Australian Service Medal. Phil was a guest of ABC Radio Richard Fidler's 'Conversations' in November 2013.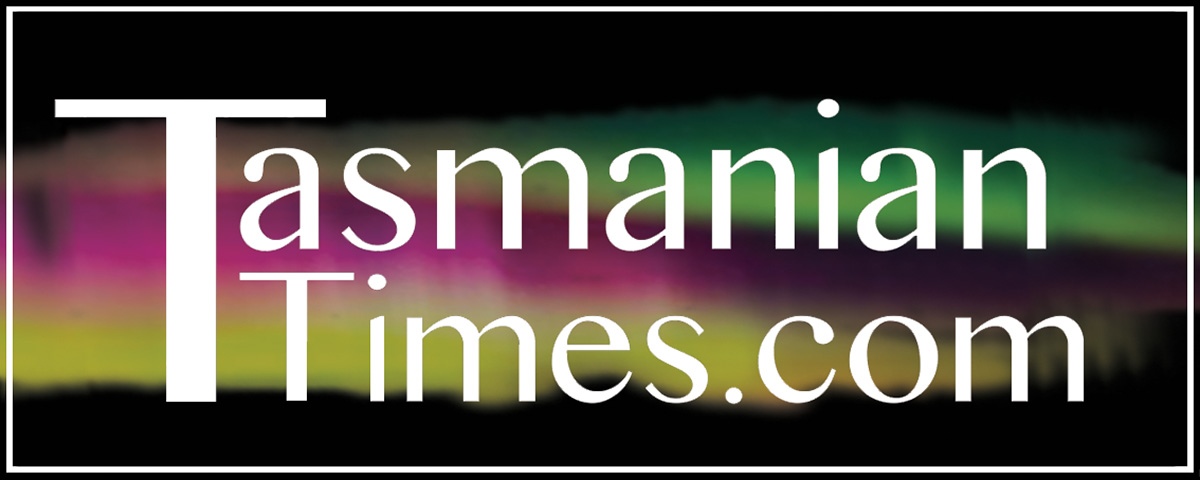 Author Credits: [show_post_categories parent="no" parentcategory="writers" show = "category" hyperlink="yes"]